As mentioned during our most recent subscriber drive, we are dedicating the first $2,000 that was raised to a paid freelance reporter program. A big thank you to our generous contributors who helped us to achieve our goal! We are also very grateful for all of the contributions we have received from volunteer writers — since 2014, volunteers, both guest contributors and staff, have been the bedrock of The Urbanist's achievements. You have done so much to advance conversations around urbanism locally and nationally — and we could not say thank you enough.
While our organization is based in Seattle, and we tend to focus on the Puget Sound Region in our coverage, at times we publish reported articles from beyond our corner of the world. The challenges and opportunities present in equitable and sustainable urbanism extend beyond city, state, and national boundaries, and we want our reporting to as well.
For the paid freelancer pilot, we are seeking original reported articles. Additionally, as a small nonprofit, we seek to leverage this opportunity to introduce new voices into The Urbanist's community, highlight issues related to urbanism that have been historically overlooked, and invest in writing that really pushes the dial forward on how to make cities better for all the people.
For accepted pitches, we will pay on a sliding scale up to $350 per article based on length and number of primary sources and supporting visuals. We may be able to negotiate a higher rate in the future for high quality deep-diving articles.
If you are interested in pitching us, please review the guidelines on our Write for Us page and use the contact form to submit a pitch flagging your interest in the freelancer pilot program. We highly encourage women and Black, Indigenous, and people of color writers to apply.
This article was updated in December 2022 with the new payscale that has been in effect.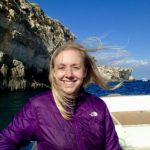 Natalie Bicknell Argerious (she/her) is a reporter and podcast host at The Urbanist. She previously served as managing editor. A passionate urban explorer since childhood, she loves learning how to make cities more inclusive, vibrant, and environmentally resilient. You can often find her wandering around Seattle's Central District and Capitol Hill with her dogs and cat. Email her at natalie [at] theurbanist [dot] org.