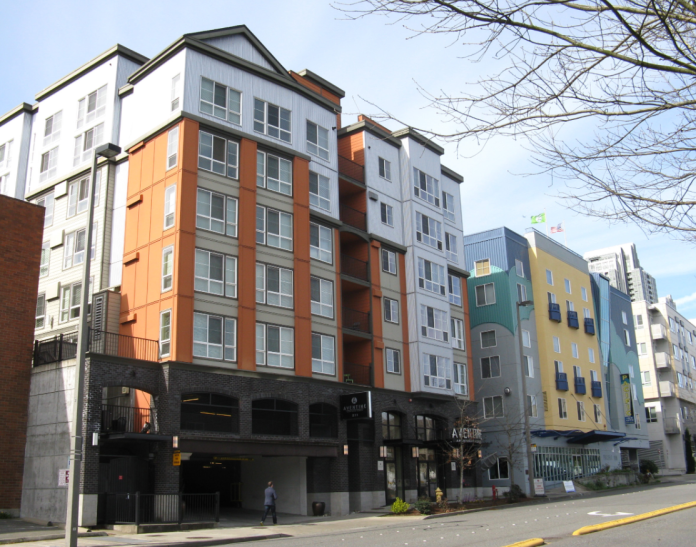 After a lengthy update on the state legislative session and an overview of the city's federal legislative priorities, discussions at Bellevue's City Council meeting moved onto the always-important topics of housing and transportation. In particular, City Council approved the long-discussed Mobility Implementation Plan to support investments in multimodal transportation and received an update on the implementation of Bellevue's Affordable Housing Strategy.
City Begins Next Steps in Bringing More Affordable Housing Options
As I've written before, Bellevue is experiencing an acute version of our region's affordable housing crisis. Median rents in the city are the highest in the state, housing prices have grown 45% from this time last year, and pressures from growth in the technology sector will only push these figures further upwards. Since the adoption of the City's Affordable Housing Strategy in 2017, which foresaw the creation and/or preservation of 2500 units of affordable housing, Bellevue has reached 60% of its target. However, this goal from several years ago is woefully inadequate for the city's current need — a fact seemingly recognized by all councilmembers in attendance at the night's meeting.
In their presentation, City staff provided details around outreach they'll be conducting over the next several weeks to drive next steps in the affordable housing arena. Dubbed "Next Right Work," staff plan to reach out to stakeholders in the development community, nonprofits, large businesses, regional partnerships, and other organizations to determine the appetite for various additional affordable housing actions. Staff's preliminary list below provides insight in what actions they are considering as in-scope for this update to the strategy, but they emphasized that ideas will be largely driven by their community outreach over the next six to eight weeks. Staff will return to City Council in June with results from their outreach, a meeting which will likely kick off a lengthy process in which City Council holds the final decision-making authority.
Work will also be informed by an updated Housing Needs Assessment, which will examine the current need for housing in Bellevue across different income levels, stages of life, and housing typologies. The City has thus far relied on data from 2016 and 2017 to inform their decision-making, but as Councilmember John Stokes likes to often say, "We're not in 2017 anymore."
For the second regular meeting in a row, Councilmember Jennifer Robertson was not in attendance, so the viewing public did not get a chance to hear her comments and questions for staff. In the past, she has taken issue with work to allow detached accessory dwelling units (DADUs) citywide and traditionally advocates for housing at the higher ranges of affordability (80% Area Median Income). It will therefore be interesting to hear her reaction to staff's outreach when they return with preliminary findings in June and how her perspectives differ from those of her colleagues.
Approval of Mobility Implementation Plan will result in more multimodal transportation
After months of public outreach, over 20 different meetings with the City's Transportation Commission, and input from councilmembers, City Council is poised to approve the final version of Bellevue's new Mobility Implementation Plan. As I explained back in August, the City of Bellevue is required by the Growth Management Act to ensure that all new developments meet concurrency — that is to say, that new trips generated by a development are able to be provided for by the current supply of transportation infrastructure. If a planned project does not meet concurrency, the developer is then required to pay impact fees to fund infrastructure improvements that would restore concurrency. The City's previous policy, however, was only configured to examine vehicular concurrency. This framework ignored the needs and gaps in facilities for people walking, biking, rolling, and taking transit.
With Monday's vote, the city has now taken steps to set formal performance guidelines for facilities like sidewalks and bike lanes that can then be used to assess gaps in each network. Unfortunately, however, it seems performance targets for some non-vehicular modes have been weakened during the last few months of work. Original staff recommendations for pedestrian facilities would have set a minimum width of sidewalk and landscape strip space to support pedestrian comfort and safety. In the current plan, this minimum width requirement has been removed — a corridor is said to be meeting performance standards if any type of sidewalk is present on both sides of an arterial corridor. For transit, the previous performance standard of no more than one and a half times the typical vehicular speed has been increased to no more than two times, meaning that staff will consider slower transit speeds as meeting the performance standard. Bicycle performance targets seem to remain relatively unchanged from previous versions.
With lower performance targets, developers are less incentivized to fund transportation improvements that would benefit other road users. However, these guidelines do still represent a marked improvement from the status quo and will contribute to more and better multimodal infrastructure in Bellevue. The final plan, slightly amended with recommendations from Councilmember Jeremy Barksdale, will be formally approved on next week's consent calendar.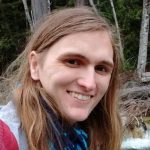 Chris is a UW Environmental Sciences graduate who moved to Bellevue in 2015. When he's not busy being an urbanist fox on the internet, he's working on the Eastside to support efforts reducing greenhouse gas emissions and going to city council meetings to denounce the hegemony of automobile infrastructure. Follow him on Twitter at @Deutski1.