Dr. Jeremy Hess saw burns on the legs of paramedics who kneeled to care for heatstroke patients during last year's deadly heatwave in Seattle. He's working in the emergency department again this week at Harborview Medical Center as high temperatures peak during an excessive heat warning.
"I expect some increased healthcare demand, probably not quite the same magnitude [of 2021]," said Dr. Hess, a health practitioner and University of Washington professor who's authored reports for the Intergovernmental Panel on Climate Change (IPCC). "It will be a little bit more of what we already see in terms of respiratory and cardiovascular disease and then exacerbation of chronic diseases."
His patients are among the most at-risk populations for deadly heat-related illnesses. They've been taken in ambulances from apartments with too much sun exposure, hot sidewalks, or in their cars.
The City of Seattle and King County have made some tactical improvements in their emergency response to better protect people who experience the worst from extreme — and often disproportionate — heat. But it will take years for local agencies to implement their long-term strategies and provide resources that scale to problem that the new reality of extreme heat brings to the Seattle metro area.
"It's going to be happening over decades. There's not going to be chunks of money that we can improve every building," said Seattle Office of Emergency Management (OEM) Spokesperson Kate Hutton. "Our heat planning is a bit more challenging than other cities. The Phoenix Heat Action Plan is not going to look anything like Seattle's Heat Action Plan simply because of the reality with air conditioning."
Adapting to heat now
June 2021's heatwave showed the region just how sick people can get from the infamous two degrees of warming that climate activists and scientists have warned us about for years. Paired with a city with the least amount of air conditioning in the country, it became the deadliest climate event in the state's history.
While climate projections warned of dangerous heat on the rise for Seattle, emergency managers say their resources could only go so far to plan for it.
"There's just been a lot of different hazards that that King County faces," said King County Office of Emergency Management Spokesperson Sheri Badger. "One of the big ones is earthquakes, and then flooding is something that we handle that seems like a yearly basis. It's been prioritizing the different hazards that we face and making sure that we're focusing on the ones that have a higher risk."
With the arrival of heat, both Hutton's and Badger's offices put their focus on improving response this summer. Over the last few months, Seattle OEM held focus groups with people — specifically those who are elderly, caregivers, and without shelter — to better understand community-identified needs in hot weather. They heard that people needed more child and pet-friendly spaces as well as a place for people to get portable misters and water.
Public information about cooling centers and health resources came up as a top strategy to proactively reduce heat vulnerabilities and deaths. It led Seattle OEM and partners like the King County Regional Homelessness Authority to focus on more proactive outreach and vary communication channels — especially to better reach people who may not get their information through devices or who need information in languages other than English.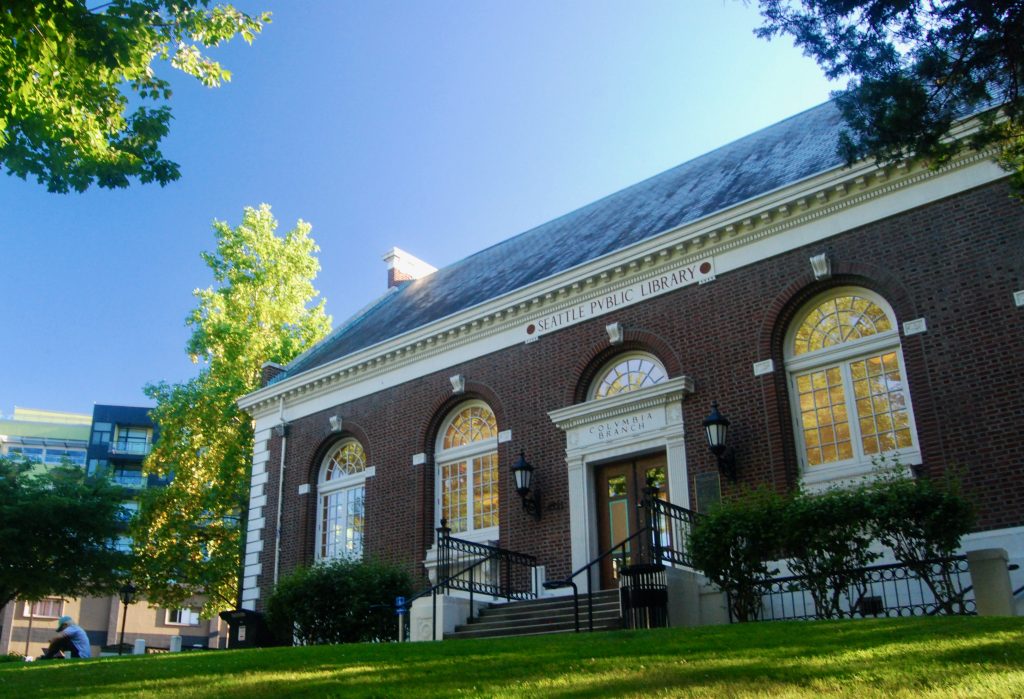 As part of this week's response, OEM announced four public cooling centers and 17 library branches that have air conditioning. While more people may be aware of the locations, accessibility issues persist for those in neighborhoods that don't have a cooling center they can easily take transit or walk to.
This includes areas in South Seattle, where some of the most racially and ethnically diverse populations live in heat islands with fewer green spaces. In communities like Columbia City, its library doesn't have air conditioning; while the building has a system that helps keep the interior cool, it will close if it exceeds 80 degrees for more than an hour. Also, nearby is the popular Seward Park beach, but Seattle Parks and Recreation doesn't have enough lifeguards to staff it — leaving it unattended.
Currently, OEM is trying to fill the gap with portable air conditioners they can hand out to community-based buildings that can help cool down a room. According to a racial and social equity index, they can target their actions to high heat retention areas across the city, most of which are south of downtown. Distributing such resources are a short-term adaptation to Seattle's heat; solving the problem takes long-term funding and planning.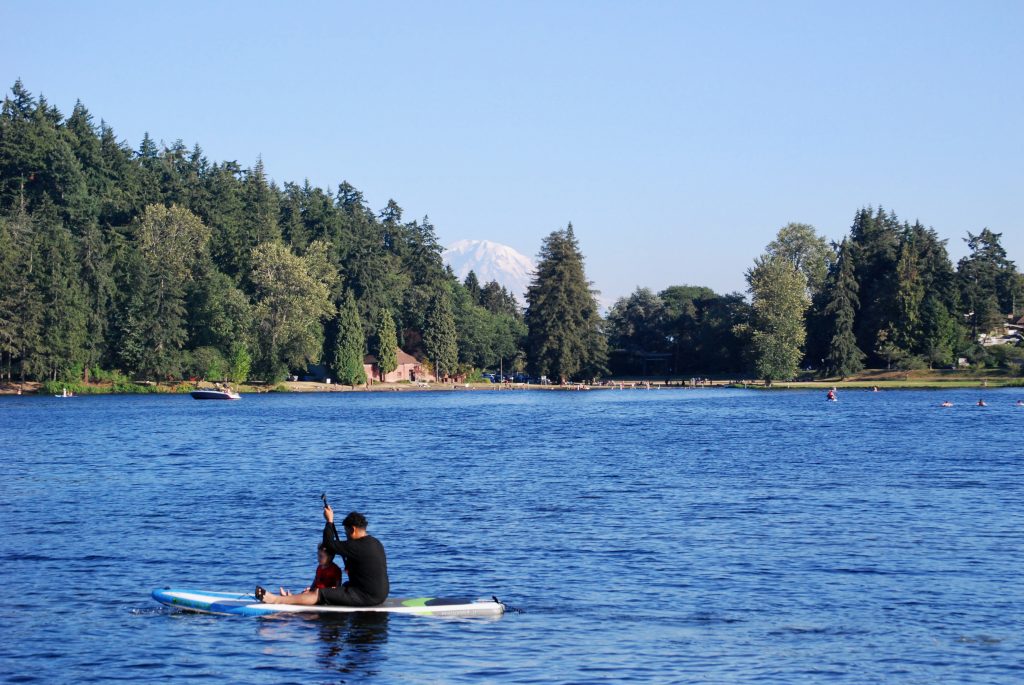 Solving for the future
Through the Department of Natural Resources and Parks, King County released its first-ever mitigation strategy for extreme heat in June. The plan calls for an integrated approach between city agencies, community-based organizations, and health providers. But the county hasn't put the elements of the strategy or an actionable timeline together yet. The county is aiming to complete an action plan next summer, but the implementation of it is years away.
Both Hutton and Badger repeatedly shared that planting trees, affecting building codes, and finding funding all takes time.
"It's not something that happens overnight," Hutton said. "It's also that we are committed to staying green in our response and so an air conditioner might not be the best for any given space. We're looking at how we can stay cool for people without setting ourselves back decades in the long terms of the global warming side."
While the increase of energy from air conditioners can burden a city's electrical grid, Seattle City Light (SCL) Spokesperson Jenn Strang says the utility provider has adequate resources that can meet the load increases that are associated with this heat event's average energy use.
Looking forward, SCL is exploring technology that can automatically adjust to changing conditions and increase service reliability while addressing additional energy load to the grid.
Part of the solution is also customer-level systems like energy efficient heat pumps, which is among the long-term goals for Seattle. They are affordable, efficient to install, and help people continue their day-to-day lives. However, natural sources like increased tree canopies and greenspace preservation are just as important as a long-term mitigation strategy.
Ultimately, Seattle OEM hopes their efforts will eventually result in self-sufficient residents who don't need to resort to cooling centers or ice packs to survive extreme heat. For that to happen, they will have to provide the tools first.
Research Background: Ashli Blow, Qianqi Wei, and Calvin Xu are Master's of Public Administration candidates at the University of Washington Evans School of Public Policy and Governance. They collaboratively conducted a months-long research project into the City of Seattle's gaps in heatwave response compared to other cities with robust heat action plans. Their policy analysis partially informed this piece.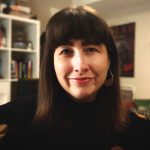 Ashli Blow (Guest Contributor)
Ashli Blow is a Seattle-based freelance writer who talks with people — in places from urban watersheds to remote wildernesses — about the environment around them. She's been working in journalism and strategic communications for nearly 10 years and is a graduate student at the University of Washington, studying climate policy.