But, meanwhile, the Burien City Council voted to pump the brakes on similar projects.
This week ecoTHRIVE received some very good news related to its innovative model of delivering deeply affordable housing, which The Urbanist reported on last year. Washington State Housing Finance Commission (WSHFC) decided to finance their request for a loan through its Land Acquisition Program, which allows developers to purchase land for affordable housing construction at favorable interest rates. With the WSFC loan secured, ecoTHRIVE should be able to close this December on a 1.8-acre parcel in the walkable and transit-connected Burien neighborhood of Boulevard Park. Thus, the organization's vision of using a limited equity cooperative to create a "resilient village" of 26 cottages affordable to people earning 40-50% of area median income (AMI) moved a significant step closer to becoming a reality.
But another recent development from the Burien City Council has cast some uncertainty on what otherwise appears to be a rock solid plan.
On Monday, October 3rd, the Burien City Council voted four to three against extending its Affordable Housing Demonstration Program (AHDP). The AHDP was passed back in 2019 with the goal of creating more flexibility around housing types and zoning density to make it easier build affordable housing in Burien. The ordinance allowed for five developments to be created under AHDP, and in the years since it was passed, two have made it through the approval process, a 40-unit townhouse project by Habitat for Humanity and a 95-unit permanent supportive housing development by the Downtown Emergency Services Center (DESC).
At the time that the City Council voted against extending the AHDP, ecoTHRIVE was the only applicant in the approval process pipeline. But according to Denise Henrikson, board president and co-founder of ecoTHRIVE, the decision should not be interpreted as a rebuke of their plans.
"[Councilmembers] didn't even know we were in the process and we're about 80% through. Council approval is one of the last steps," Henrikson said in an email.
EcoTHRIVE had selected Burien for their pilot project specifically because of the AHDP, and along the way, the organization expressed satisfaction with their relationship with the city, calling Burien "a fantastic partner."
At this point, however, the AHDP is scheduled to end on November 4th. "And that's not enough time for ecoTHRIVE to jump through the remaining hoops," Henrikson said.
Remaining steps include providing a public mailing and holding a community meeting for residents who live near the project site. Additionally, ecoTHRIVE's plans will need to be formally approved by Burien's Planning Commission and City Council.
As the clock ticks down, the organization is counting on the City Council to take action to support their plans. For the moment, Henrikson remains optimistic about the odds of success.
"After many conversations with city councilmembers (I've spoken with each of them about this), it's clear to me that every member of the City Council supports the development of affordable housing in Burien. What some councilmembers object to are some of the internal processes within the Affordable Housing Demonstration Program as it currently exists, not the intention of the program itself," Henrikson said.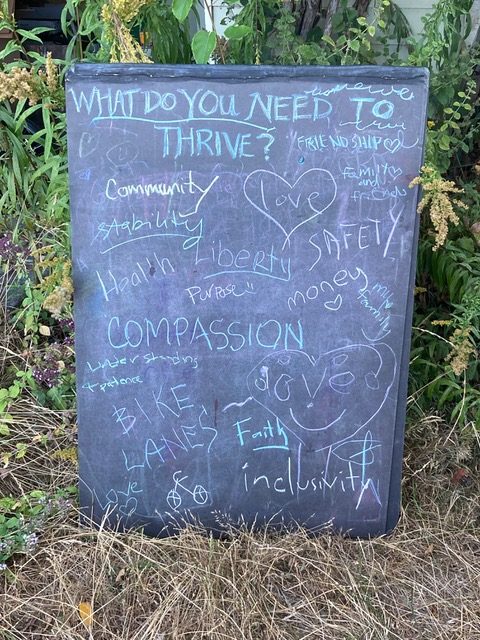 While grandfathering in ecoTHRIVE's project plans, which have already been through extensive multi-department review, would represent one step toward furthering the creation of much needed affordable housing in Burien, Henrikson is hopeful that the city won't stop there. Creating a new-and-improved version of the AHDP and adapting the city's zoning code to allow for more construction of affordable multifamily housing are also measures the city could take. Henrikson believes Burien will step up to the plate.
"It is the city's intention to improve the process both internally and externally and to incentivize the construction of more affordable housing in Burien," Henrikson said. "I'm appreciative of Burien's willingness to be courageous innovators and test new approaches in a sincere attempt to find solutions to this regional (and national) challenge."
Interested to learn more about ecoTHRIVE's innovative affordable housing model and community development work? The Highline Heritage Museum (819 SW 152nd Street, Burien WA 98166) will be hosting an exhibit by ecoTHRIVE o-founders Susan Russell and Denise Henrikson. The gallery opening and reception is Friday, November 4, 2022 from 6-7:30pm and the exhibit will run through December.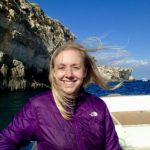 Natalie Bicknell Argerious (she/her) is a reporter and podcast host at The Urbanist. She previously served as managing editor. A passionate urban explorer since childhood, she loves learning how to make cities more inclusive, vibrant, and environmentally resilient. You can often find her wandering around Seattle's Central District and Capitol Hill with her dogs and cat. Email her at natalie [at] theurbanist [dot] org.