Tensions flared between state agencies and Everett Mayor Cassie Franklin this month over a program to move people experiencing homelessness out of state-controlled right of ways after Franklin protested the placement of a handful of people in motels in Everett.
The ensuing volley of recriminations became another public example of a common problem: people want to see homeless encampments addressed but balk when the people who live in those encampments are moved into "their" communities.
The trouble began on November 4 when Mayor Franklin released a letter on social media channels calling out the Washington State Department of Transportation (WSDOT) for "placing a large number of the unsheltered population" into motels in Everett through the state's Right of Way Initiative.
The Right of Way Initiative is a collaboration between WSDOT, the Department of Commerce and Washington State Patrol that's meant to address encampments established on property adjacent to roadways that's owned and controlled by WSDOT.
Franklin wrote that the state hadn't communicated with city officials about the effort and accused the initiative of bringing people into the city from other areas. While she supported getting people experiencing homelessness into housing and shelter, housing people in Everett constituted "an unacceptable burden for our city to bear," Franklin wrote.
"However, Everett is undertaking way too much responsibility for the homelessness crisis facing our region," Franklin wrote.
In a response provided to the My Everett News, Julio Cortes, the manager of communications and marketing in Everett, said that it was "vital that Everett does not become a dumping ground for people from other parts of the state."
According to the 2022 Snohomish County point-in-time count, a snapshot of homelessness conducted in January, a survey of people experiencing homelessness found that 289 people identified Everett as the last place they had spent the night. There were 1,184 people counted in Snohomish County, overall.
The three agencies involved in the initiative responded on Nov. 7, disputing Franklin's statement demanding a public retraction and apology. The Right of Way Initiative and its nonprofit partners — Helping Hands and Volunteers of America Western Washington — were working in three encampments at the time and had placed only three people in Everett-based motels.
"We are deeply frustrated that the city and county did not reach out to have a conversation with our departments prior to publishing and publicly sharing false secondhand information across social media platforms," read a letter signed by the three heads of the departments.
"We hope we can agree that constituents prefer to see government working together and not taking public shots at one another," the letter reads toward the end.
That was not to be.
Franklin did not back down, releasing a second statement on Nov. 9 saying that she "was not aware of any false secondhand information" and standing by her position that her office should have been included in efforts to place homeless people within the borders of her city. She also doubled down on a demand that the state stop placing people in local motels "until further discussion can take place."
The public clash began just two days after Gov. Jay Inslee, department heads and King County-based homeless service providers and coordinators gathered for a press conference touting the Right of Way Initiative and successes seen in bringing people inside.
The initiative is active in five counties along interstate corridors — King, Pierce, Thurston, Snohomish and Spokane — and expects to expand, depending on funding. The Department of Commerce controls $143 million for "a variety of services and types of housing," which includes $45 million earmarked for the effort by the legislature in the last session.
The initiative bridges the gap between allowing people to stay outside in "squalor" — a term he used no fewer than four times — and solutions like building housing, which takes time, Inslee said.
"We are not going to simply look at solutions that take decades. We need solutions that can be done in weeks," he said, while acknowledging the need for more housing in the state, overall.
Marc Dones, CEO of the King County Regional Homelessness Authority, said that once an encampment in King County has been identified for "resolution," it takes approximately eight weeks to work with people living there to get them into other housing options.
"We do owe our neighbors swiftness," they said. "We cannot continue to say, 'In another 20 years we'll have a place for you to be.'"
This article was produced in partnership with Real Change News, where Archibald is the editor.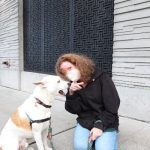 Ashley Archibald is the editor of Real Change News, a nonprofit journalism outlet covering economic and social justice issues in Seattle and beyond. She can be reached at editor [at] realchangenews.org and on Twitter at @AshleyA_RC.