This morning King County deputy prosecutor Efrain Hudnell announced he's jumping in the crowded race for the District 3 Seattle City Council seat. As former executive director of Seattle Subway, Hudnell was eager to speak to issues of transit, urbanism, and housing. Though a prosecutor, Hudnell readily admitted we cannot arrest our way out of the complex problems of homelessness, drug abuse, and crime.
"We can't police our way out of it," Hudnell said. "And if we had all the cops we wanted tomorrow and we wanted to round up everybody on Third Avenue tomorrow, we could do it. But those charges would be dropped probably within a 14-day period, and they'd be back where they were. Most of those people, not everybody on the streets is criminally incompetent, but the criminal justice system's not up to be the social safety net that we need. What we need is a social safety net."
In a recent interview, Hudnell told me how his journey to becoming an urbanist started with buying a new car.
"I was not always an urbanist," Hudnell said. "I spent a long time growing up in the suburbs and stuff. So, you know, buying my first car was a big deal. I remember when I finally had a job that was making enough money, I was like, I'm gonna buy while I'm young. I'm gonna buy my own first car brand new right off the lot, because that's like a symbol of like, you've made it as a young adult."
The new car feel wasn't what it was chalked up to be, however.
"I remember walking away from that transaction, like, I feel really gross right now. Not only did that whole thing just feel like a weird, dystopian, bartering process, but I just saw in however many tens of thousand dollars into this thing that lost 40% in value the second I drove it off a lot. I didn't feel personally enriched after that transaction. It just was a tool, a somewhat fancier tool to get me from point A to point B."
Moving to Seattle caused Hudnell to embrace a different way of getting around. He first moved to Tacoma in 2015 as he was serving in the military and stationed at Joint Base Lewis-McChord at the time, but soon moved to Seattle and enrolled in law school at Seattle University.
"Fast forward to living in Seattle and I found myself in a place where I could walk around, I could go to my happy hours, go to my go to my social events and not have to worry about, is this one too many to drive? Or, does anyone need a DD here? Everything's walking distance, biking distance, and I really began to realize the value of that. And I had kind of known it, having lived in DC once upon a time — lived in Japan as well when I was eight years old, back in the late nineties. So that had kind of been there under the surface, but seeing it in real time or as an adult was refreshing."
That in turn opened his eyes to Seattle's potential as a city that could lead the way for the rest of the country.
"I won't claim to be the most well-traveled person in the world, but I've done my fair share of traveling," Hudnell said. "I've seen cities great and not so great — cities with robust public transportation and public spaces and the cities that's been lacking. In all the cities that I've lived, I can say with a straight face that Seattle is the American city with the most potential that I've ever seen in my life."
"Cities should be built around people."
Hudnell described getting more interested and involved in urbanism as a "red pill experience" as he began to draw deeper policy connections from his urban lifestyle.
"The pandemic came around and we all found ourselves galvanized to do more in our world, and one of the many things that I got more involved in was urbanism, working with the Seattle Subway and realizing that our built environment is a reflection of our values and priorities," Hudnell said. "There's a real problem with building cities around cars. Cities should be built around people."
While he still has his buyer's remorse car, Hudnell commutes to work by bike from his home in Capitol Hill: "I'm a bike commuter, so I go down 12th Avenue to Jackson and I take Jackson over to the courthouse on Third."
The way Hudnell sees prioritizing people and safety over cars and speed is "more cameras, more automated ticketing systems so that to drivers it's not a simple question of can I get caught, but if I do this, I will get caught. So, disincentivizing the bad actors from doing the bad acts within our city, and then making the change to the right of way so that it's not just a car that has preference. Protected bike lanes, road diets where necessary. Raised crosswalks."
Transit improvements are clearly part of that vision as well. Seattle Subway has been pushing rapid transit expansions beyond Sound Transit 3 (ST3) with its vision maps and argued the importance of laying out a long-term rapid transit plan since it would allow ST3 to be built in a way that supports a future ST4, preventing unnecessary obstacles and expense down the road. They've fought for the One Seattle Comprehensive Plan to include updating and completing a long-term plan for rapid transit.
Upping target to 200,000 homes in One Seattle Plan.
Hudnell echoed those priorities on the transportation side, and he argued the plan should target even more housing growth on the land use side given the direness of the housing affordability crisis and the high demand for living in the region. He pointed out that all five of the alternatives the City is presently studying set fairly low housing growth targets. Alternative 5 sets a planning target of 120,000 new homes over 20 years, leading housing advocates (The Urbanist included) to call for a higher growth Alternative 6.
"The running assumption is that between now and 2040, we're expecting a million new neighbors in the Puget Sound. 120,000 is an ostrich sticking its head in the ground hoping that the problems go away. I'm committed to creating no less than 200,000 units of housing. That's based very loosely on an article I read that Microsoft published with some data. I don't know how feasible it is, but damn it, we're gonna f**ing try."
Hudnell said he wants the densest housing to be focused within walking distance of transit, but he is open to multiplexes outside those walksheds. He sees social housing as part of that vision and worried about "screwing over marginalized communities" with unfettered market-based growth exclusively, adding he voted for I-135.
Streetcar expansion and lidding I-5 lid.
The Center City streetcar is an issue on which Hudnell didn't equivocate: "Yeah, build the damn thing. Also let's not have 15-, 20-minute headways. Then maybe people will start using it reliably. It'll probably take prioritizing the streetcar, giving it its own dedicated lanes."
That marks a growing chorus in the D3 race with opponents Alex Hudson and Andrew Ashiofu also unabashedly for the streetcar expansion when interviewed by The Urbanist.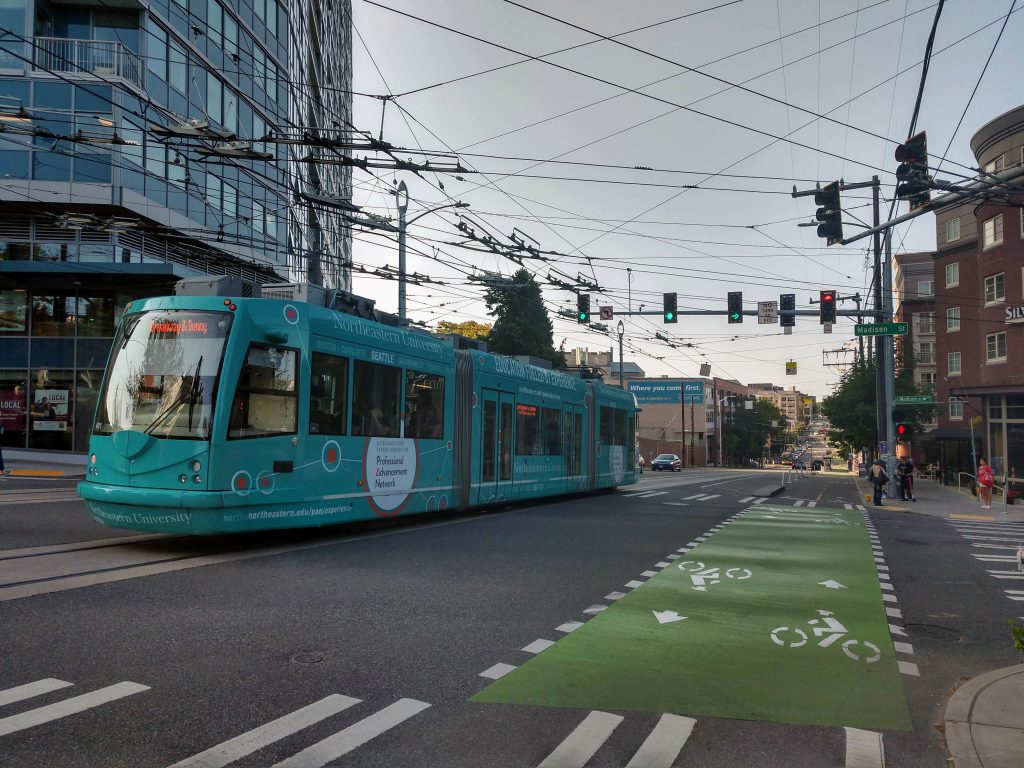 Lidding I-5 in Downtown Seattle also drew support from Hudnell.
"Lidding I-5 is going to be one of those generational works that will forever define our city. With this one project, we can 1) reconnect downtown to First Hill, 2) increase air quality while decreasing noise pollution; and 3) create space for development into parks, businesses, or housing," Hudnell said in an email. "While I'm particularly thrilled by the idea of creating a large public space in the middle of Seattle, (kind of like Central Park) another opportunity that presents itself with a lid is the potential to place a Seattle intercity rail station."
"Admittedly, this will take a lot of political courage and capital, but I think it's worth it," he added. "We need dedicated passenger rail corridors, and whether we build a new right of way, somehow get BNSF to give passenger rail priority over freight, or repurpose lanes on the interstate corridor, we must get this done as part of a larger modal shift away from private automobiles for intercity travel."
The filling D3 field.
The race in Council District 3 is growing crowded. The Urbanist interviewed Alex Hudson, the Transportation Choices Coalition executive director who announced her bid last month. Central District-based food security advocate and legal cannabis farmer Joy Hollingsworth has the backing of Mayor Bruce Harrell and became the first campaign to qualify for Democracy Vouchers this cycle. Ry Armstrong, who Capitol Hill Seattle Blog described as "a first time candidate with connections to the arts and LGBTQ communities," is also in the race. Rounding out the field thus far, we recently published an interview with Andrew Ashiofu, an activist for LGBTQ and immigrant rights who has drawn support from the Transit Riders Union in his state house run last year.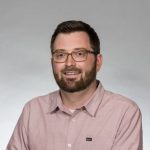 Doug Trumm is publisher of The Urbanist. An Urbanist writer since 2015, he dreams of pedestrianizing streets, blanketing the city in bus lanes, and unleashing a mass timber building spree to end the affordable housing shortage and avert our coming climate catastrophe. He graduated from the Evans School of Public Policy and Governance at the University of Washington in 2019. He lives in East Fremont and loves to explore the city on his bike.