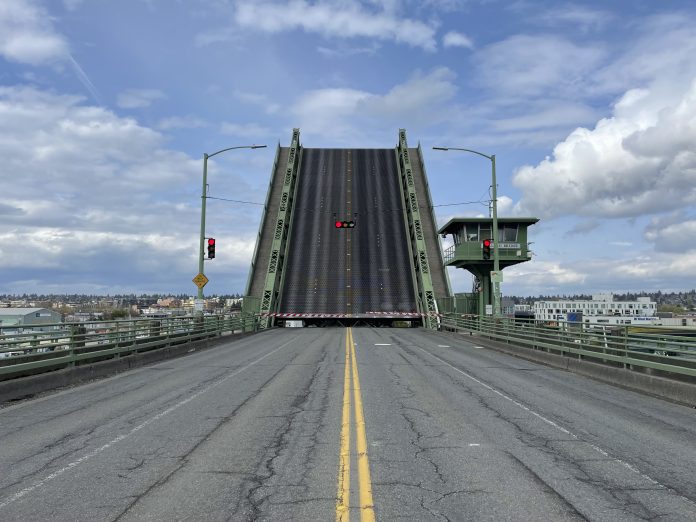 The Seattle Department of Transportation (SDOT) has released its nearly-final designs for a $16 million maintenance project along 15th Avenue NW through central Ballard and along the deck of the Ballard Bridge, set to start construction later this year. The repaving, which covers just over one mile, will add ADA-compliant curb ramps along the street but will largely leave one of the corridors on SDOT's "high injury network" unchanged.
The project has an oversized importance citywide, as the department takes steps to further integrate safety into projects, nearly eight full years after committing itself to ending traffic fatalities citywide by 2030. The repaving's "Complete Streets checklist", a form required by city ordinance to prioritize safety in transportation project design, prompted only minimal changes along the corridor. Signed off by department staff just last year, simple sidewalk repair was the biggest single planned improvement for people walking and biking along the corridor.
The Complete Streets checklist directly acknowledges that SDOT's designation for 15th Avenue NW through the heart of Ballard as an "Urban Village Main Street" is completely at odds with how the street is actually used. "While Urban Village Main Streets must accommodate the movement of people and goods through the Urban Center or Village, the design of these streets encourages slower speeds and clearly communicates that walking, bicycling and transit access are prioritized," it noted.
Since walking and biking advocates asked for broader changes along the street during the project design, the repaving now touts updated pedestrian crosswalk "signs and markings", as well as added street trees. But so far there are few signs that the department will be significantly modifying the project's design to more directly align with the Safe Systems approach that the department is moving to embrace.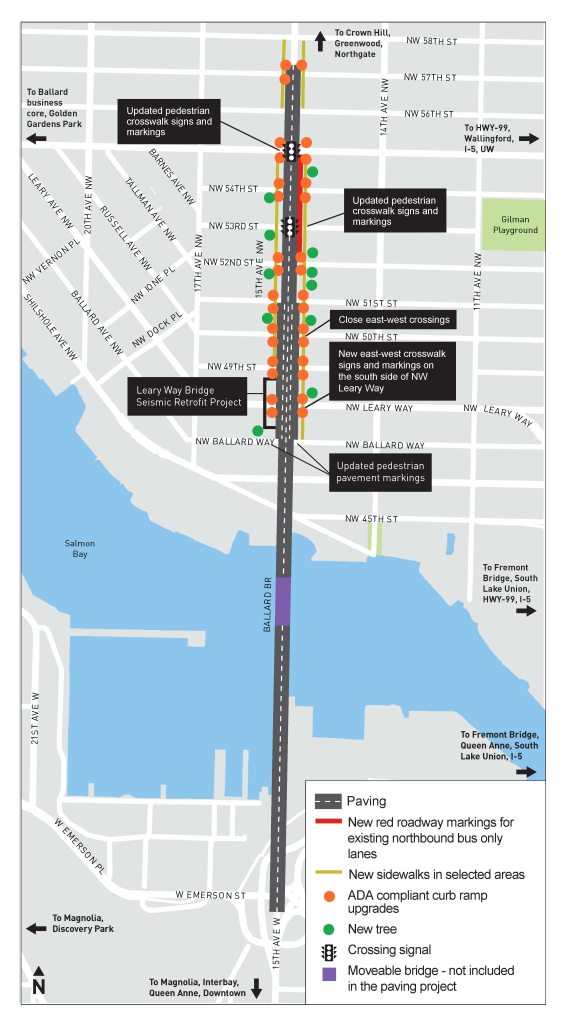 Last year, after design for the repaving project was already well underway, SDOT Director Greg Spotts, a few months into his new role, went on a walking tour of the project area with SDOT staff including City Traffic Engineer Venu Nemani, whose job title is being updated to Chief Safety Officer at SDOT. That led to increased hope that the project's scope would be substantially revisted.
Earlier this month, when the Seattle city council's transportation committee hosted SDOT Director Greg Spotts to discuss the newly released "top to bottom" review of Vision Zero, Councilmember Dan Strauss brought up the project as an example of ways that the city's Complete Streets ordinance, adopted in 2007 and strengthened in 2019, could be falling short. Current city law, passed in response to Mayor Jenny Durkan's cancelling of planned protected bike lanes on 35th Avenue NE, requires the city to conform with improvements included in the Bicycle Master Plan and other modal plans when a street is being repaved. There is no requirement for the city to address streets that are not covered on those plans but still fail to be aligned with city street safety goals, as is the case on NW 15th Avenue.
Strauss pressed Spotts on what changes the department is implementing to take advantage of every opportunity to make safety improvements. "I think it certainly would have been different if we were scoping it today," Spotts said. "Our challenge now is that it was scoped, and budgeted, and largely designed a long time ago and the community outreach was based on the kind of plain vanilla paving project, but we really want to collaborate with [Strauss's] office on trying to enrich it, at this late stage…or even create additional enrichments to it that could be delivered by city forces after the contractor does the paving."
But Spotts stopped short of endorsing a change to Seattle's Complete Streets ordinance when asked by Strauss, a position that is not exactly surprising from any SDOT Director. Additional legislation could tie the department's hands and take away discretion of the Mayor to influence projects. Also, without additional funds to expand project scopes, few things are likely to change at all. That top-to-bottom Vision Zero review specifically identified cost constraints as leading to missed opportunities even when the department would be able to come back. "'[W]hen adequate funding is unavailable to implement Vision Zero treatments as part of a current capital project, there is no consistent mechanism to capture recommendations and plan for future incorporation along the corridor or at the location," it noted.
District 2 Councilmember Tammy Morales, whose district is bearing the brunt of the city's lack of safe infrastructure, pushed the department to change its thinking. "The way I read [the report]…project design can be considered complete even if it doesn't include safety measures in it," she said during this month's transportation committee meeting. "I feel like what I got from the report is that, it's because of cost, very often, and so if that is the case then cost is the priority and not safety."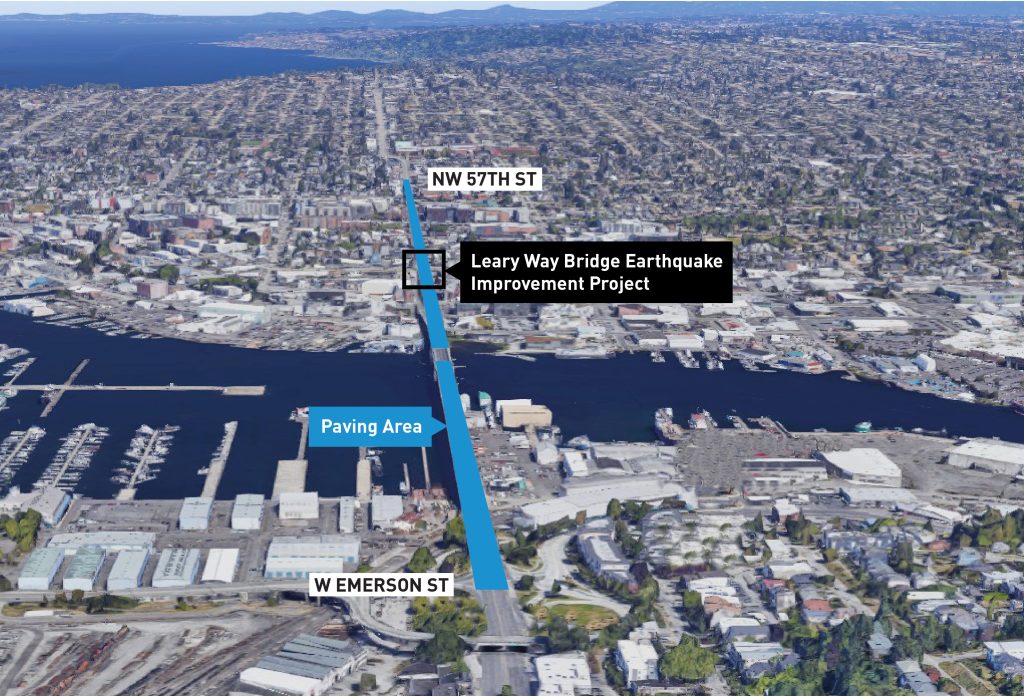 Walking and biking advocates in Ballard do not think the city is moving anywhere near fast enough to take full opportunity of this project. "With SDOT's latest design for the repaving of 15th Avenue NW, we can chalk up another discouraging 'win' for bureaucracy over safety," Bryant Mason, co-chair with Ballard Fremont Greenways said by email. "Faced with a citywide traffic safety crisis, SDOT still neglected to include features that would make 15th Avenue NW and the Ballard Bridge safer for pedestrians, bicyclists, and drivers–even when presented with constructive and reasonable recommendations from the public! City leaders should take a clear lesson from this failure of 'Complete Streets' policy: decision-makers within SDOT need to be accountable for ensuring the safety of all road users over and above all other considerations."
With a sizeable contingent of people both inside and outside the city eager to use this project to illustrate the direction that the city is headed on safety, SDOT will have many eyes watching to see exactly how 15th Avenue NW gets reshaped. If after all is said and done, the street remains mostly the same, that will speak louder than any reports the department can produce.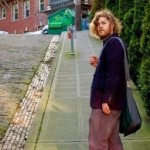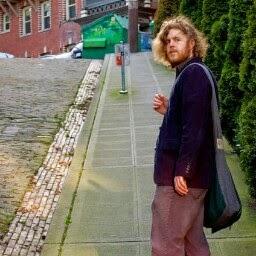 Ryan Packer lives in the Summit Slope neighborhood of Capitol Hill and has been writing for the The Urbanist since 2015. They report on multimodal transportation issues, #VisionZero, preservation, and local politics. They believe in using Seattle's history to help attain the vibrant, diverse city that we all wish to inhabit. Ryan's writing has appeared in Capitol Hill Seattle Blog, Bike Portland, and Seattle Bike Blog, where they also did a four-month stint as temporary editor.