Do you know where Seattle, or your town, gets drinking water? Is it reliable and safe?
Will we have enough water in the Puget Sound region as the population grows? What does today's drinking water in the Seattle area, the Great Seattle Fire of 1889, Spring Street downtown, migrating wild salmon, and a river that changed directions have in common? Watch the video for answers.
I admit it. I am concerned about the Puget Sound's changing climate. When I moved to the region in 1990 from Ohio it seemed to be drizzling for months on end in Seattle. That type of weather is rare now. And it's clear that glaciers in the region are also disappearing. How is the region adapting to these changes?
This featured video explains where drinking water comes from for Seattle, the history of municipal water for the area, and ways that the managers are adapting to changes. Additional links are also here so that those who are interested can review water availability reports and other facts related to the values of fresh water.
It is important to also look at the history of water and to be respectful of Tribal values related to it, to wild fish and to forests. The more mindful and aware that we are of how important this water is for all life in the region, the better we will be at adapting to changes and practicing the conservation of it.
You'll find more information about water quality and availability for your community online, and suggestions for ways to conserve it.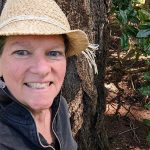 Linda Hanlon is the Lead Editor of The Urbanist. She cares about community-building and sharing smart ideas between communities, affordable housing, and active transportation. Safety, affordability, and access for all – regardless of age or physical ability – are starting points for her when thinking about livability. She lives in Port Townsend on the north Olympic Peninsula, the ancestral lands and home of the S'Klallam people.