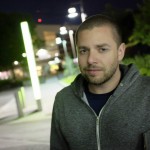 Bertha, the massive highway tunnel boring machine, is stuck in one place underground until at least next March. The future of State Route 99 has moved firmly into uncharted territory, so I thought I'd start a discussion of what might happen next. First, a recap. After the 2001 Nisqually quake damaged the SR-99 viaduct, the...
Yesterday, councilmembers Rasmussen and Licata asked that Council postpone by three weeks the decision to move forward with the Center City Connector project. On its face, their reasoning makes little sense. They ask whether it would be better to connect our two existing streetcars with buses - a question long answered with a...
Sound Transit, the regional transit agency that builds Link and Sounder rail services and operates a lot of our express buses, is currently updating their Long Range Plan - a list of projects that informs their future expansion. This is the first phase of any ballot measure for additional...
Yesterday, in Mayor Murray's first state of the city speech, he touts downtown's low single occupancy mode share (page 10) - fewer than half of downtown commuters drive alone to work, preferring instead transit, walking, biking, or carpooling. He laid out a vision I strongly agree with - reducing driving...
Last week, Michael Andersen at People for Bikes posted new data based on the most recent Census that shows the poorest Americans are twice as likely to bike as the richest: As we can see, bicycling infrastructure is a clear social justice issue - it provides affordable transportation for those...
Sometimes, when having conversations with fellow environmentalists, I find a disconnect in our understanding of urbanization. In the past, cities were regarded as dirty, unhealthy, the source of most of our emissions, and much early environmentalism was focused on rural, self-reliant, self-contained living. One of the most well known tools...