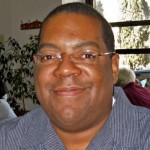 Charles grew up in the Seattle/Tacoma area and after a 15-year stint in Chicago and the Midwest is happy to again make his home in the Seattle area. After experiencing large scale integrated transit systems such as Chicago's CTA, he developed an interest in improving people's lives in cities. Charles is an occasional contributor to blogs such as Seattle Transit Blog and The Urbanist. He serves on the board of the Seattle Subway Foundation.
Comcast (Xfinity) announced to their customers via email in Washington and 17 other states that effective November 1st, most broadband Internet plans would be subject to data caps. This move, though not totally unexpected, was unleashed without any sort of public comment period or regulatory review because Internet service provision...
Dear Mr. Musk, This letter is both a salute to your continued success and a challenge to consider (if you haven't already) some ideas that your master plan doesn't seem to address. First, let me say that I unreservedly admire the work you have done and accomplished in your various companies...
In light of the recent Federal Communications Commission (FCC) decisions on Net Neutrality and the ending of restrictions on local governments offering Internet services to the public, here is a dive into the idea of Municipal Broadband, why it's needed and what are the challenges (political, technical, financial etc.)...
The City of Seattle has entered into a proposed agreement with the Comcast affiliated entity called "Comcast Cable Communications Management LLC". Comcast recently entered into a separate agreement with the City of Philadelphia that offered more concessions for social equity than was originally agreed upon here in Seattle. The...
Creating vibrant and successful urban environments requires infrastructure and access to services. We include access to the Internet as being critical in a 21st Century city. Today, the Federal Communications Commission concluded a year-long fact-gathering and deliberation process by voting in favor of rules that preserve access to the Internet...
Community Transit recently sponsored a community forum at the Lynnwood Convention Center on 8-80 Cities: Vibrant Cities. About 50 people were in attendance to listen to keynote presenter Gil Penalosa's talk on what it takes to make vibrant and healthy cities. Gil is the Executive Director of the Toronto-based organization...