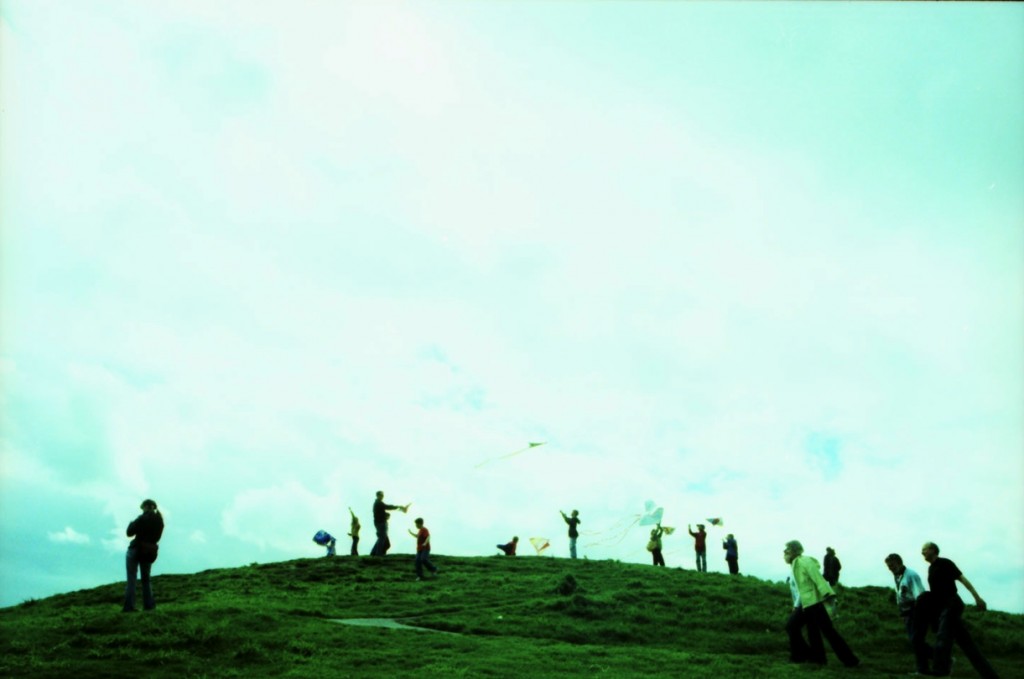 You know how the 44 generally is around midday. Scattered students, errand runners, the occasional Ballard drunk and myself drifting back and forth on Market Street. Today's Monday, and things have been mellow even for the start of the week, which is traditionally the quiet time for both traffic and customers. I'm passing the time pleasantly enough, but I feel a gauzy haze in between myself and my surroundings. Am I really here? The students tend not to go in for the whole community-building interaction thing. Maybe they just need an example. I continue my hellos and thank-yous as we wind down 45th, pushing further into afternoon.
All is quiet. That is, until a man appears at the Health Sciences Building stop on campus. He's no student, though he does have a backpack, which he hurls bodily onto the bus prior to his making an entrance; the heavy black pack lands at my feet with a thud and he laboriously begins his trek up the four stairs. The Breda is only existing model in our fleet with four stairs, which sometimes throws blind passengers for a loop- all other coaches in the fleet have either three steps, or none.
My response to the backpack chucking is to ask him how he's doing.
"Hel-lo! How're you?"
"It's Friday!" he barks, his voice inflected with the gravel and sandy grit of past decades. He is tall and lanky, perhaps sixty, the white-blond hair on his arms standing out against skin tanned and burnt like red leather. Jean jacket, worn, blue jeans and boots (but no horse or motorcycle!).
"It is indeed!" I reply. "We made it!"
He works his way down the aisle and stakes out a window seat, settling in for what will likely be a long, slow ride. He knows what he's in for. We're just getting into the part of the afternoon where traffic begins to multiply. West of Wallingford, the 44 is a breeze, with enough dedicated lanes and queue jumps to make it feel like a Sound Transit route. Getting to that stretch, however, is the challenge. The short section from 15th and 43rd to the other side of I-5 (three-fourths of a mile) can take up to thirty minutes. Forty-fifth Street spills over with cars interested in I-5, Roosevelt, and more, and the light cycles just don't allow for the high volumes. There's nothing to do but throw your hands up and enjoy it all. Regulars know how it is.
I'm surprised then, wondering how today, at the height of rush hour, we manage to get through in no time at all; in just twelve minutes or so we're in Wallingford, pulling into Meridian and Burke.
In the crowded silence I hear him bellow out, "holy crap, we made it to Wallingford in three minutes!"
"I know, I can't believe it!" I holler back. By three, of course, he means twelve; but it's not about specifics. He sums up the 44's traffic patterns and their effects in less technical terms. Clamoring with joyous abandon in a spirit the students nearby no doubt share, he roars: "we should all be CONSTIPATED back here!"
"It's amazing!" I respond. "I must be doin' something wrong!"
"On a Friday, too. How do you do it?"
"It's like magic, only happens once in a lifetime!"
"S'posed to be constipated," I hear him muttering. Hesitant smiles light up in my mirror, faces stretching the underused muscle of convivial strangerhood. Shifts in behavior, ways of seeing, arriving at the light comfort of being yourself- these begin as kernels of thoughts, haltingly planted in the loose soil of a passing moment. Change happens slowly in the mainstream, but it does happen.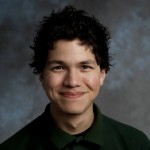 Nathan Vass is an artist, filmmaker, photographer, and author by day, and a Metro bus driver by night, where his community-building work has been showcased on TED, NPR, The Seattle Times, KING 5 and landed him a spot on Seattle Magazine's 2018 list of the 35 Most Influential People in Seattle. He has shown in over forty photography shows is also the director of nine films, six of which have shown at festivals, and one of which premiered at Henry Art Gallery. His book, The Lines That Make Us, is a Seattle bestseller and 2019 WA State Book Awards finalist.