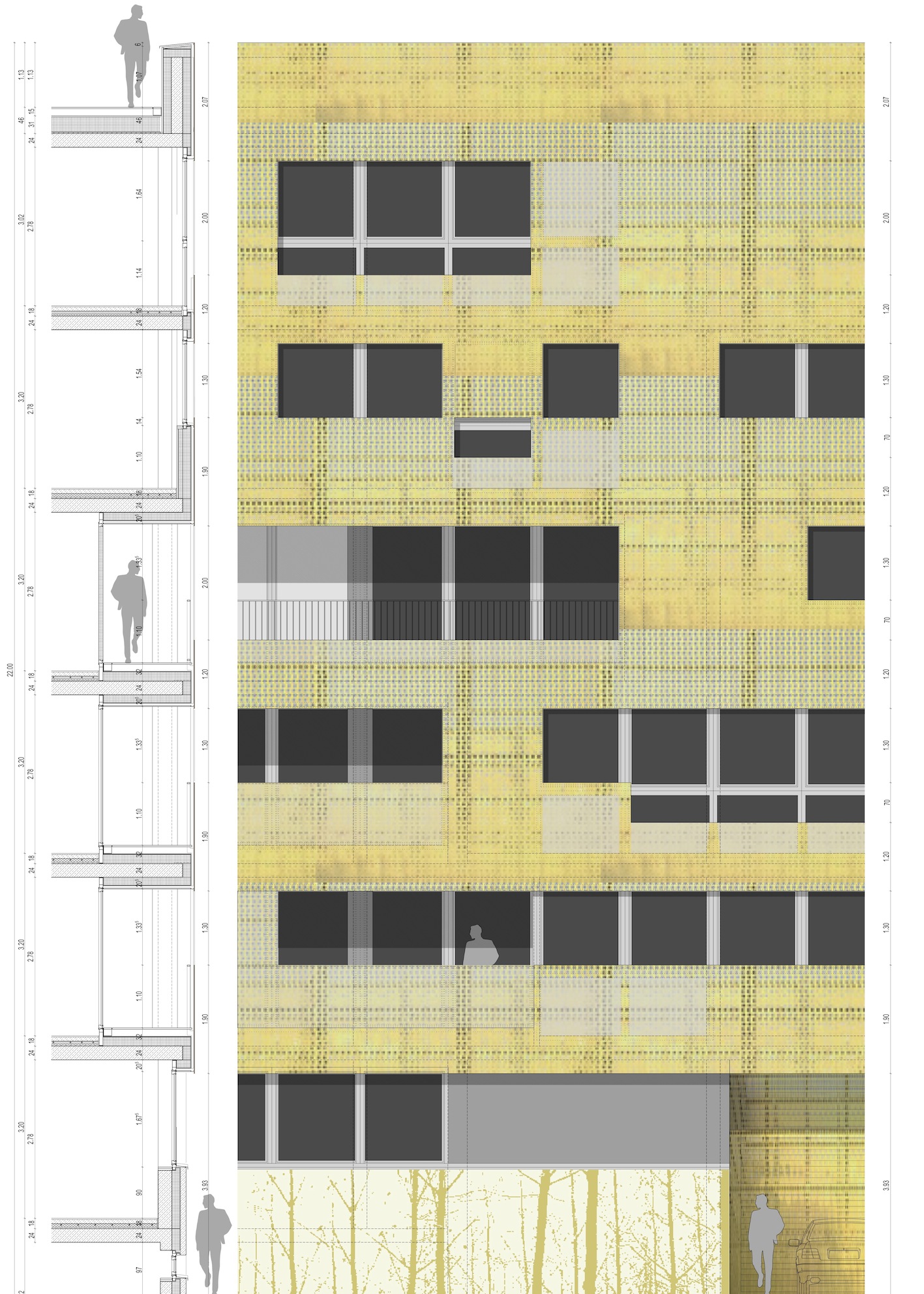 Editor's Note: This is Part 5 of a series on Baugruppen, private owners collaboratively building affordable multifamily projects. Read Part 1 or check out the series.
While I may have a slight affinity for homogenous, Soviet-bloc housing (panelák!)–it's only because they're ripe for Passivhaus retrofits! However, diversity in the built environment is a positive thing. In materials, yes, but also in form and typology.
Baugruppen fit the bill here really, really, well–as they come in a variety of shapes and sizes, infills or housing estates. Conceivably any project size could be possible, and there are examples ranging from just two units (e.g. Tuebingen's Kristall) to over a hundred. That being said, there does seem to be a 'sweet spot' regarding the number of units–and that seems to range around 15-30 units. I assume this is mainly owing to the difficulties of financing larger, more complex projects and decision-making in larger groups.
An interesting aspect with larger schemes is that they may be divided into separate buildings (sometimes conjoined, sometimes not), with different firms authoring different aspects. This allows for variability with a given framework, while still maintaining a healthy amount of density. One example of this is Dennewitz EINS, which is being spearheaded by dmsw architekten (haus a), roedig.schop (haus C) and sieglundalbert: Architektur (haus b).
A large project in planning, also with multiple firms (Deimel Oelschläger, dmsw architekten & ZOOM architekten), is the ambitious Newtonprojekt, a 100-unit plusenergiehaus (e.g. beyond net zero) settlement in Adlershof (Berlin). The project will feature a diverse cross section of residents and a variety of housing typologies in 9 buildings with ample green space. Project specs and write up with renderings.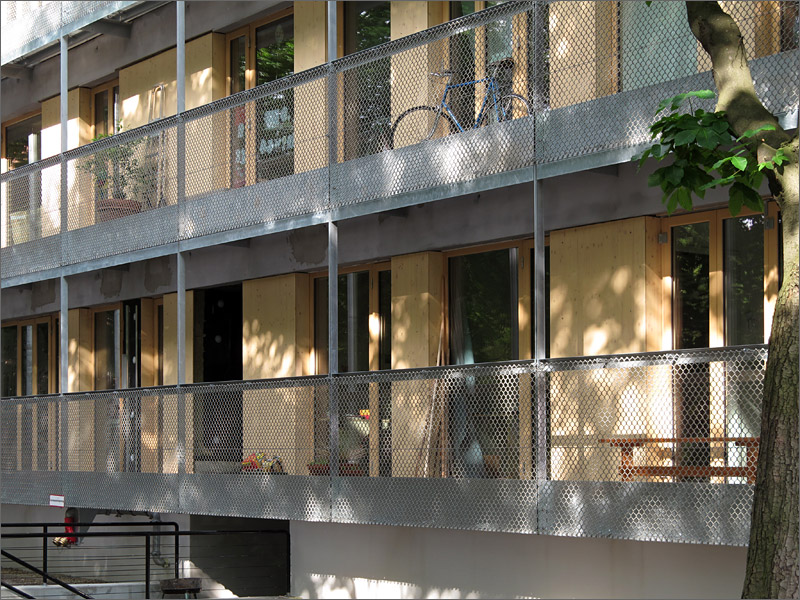 The R50 is an 18 unit, 7-story BG just around the corner from Checkpoint Charlie. The project, by Heide & Von Beckerath, sports a community room (ground floor) and roof terrace. I'm actually enthralled by this project, the images are stunning–floor-to-ceiling glass, yet still space for insulation! An interesting interview with Jesko Fezer of ifau on gentrification issues and process at urbanophil, and a short documentary with English transcript.
The 7-story, 11-unit baugruppe on Strassburger Strasse 39 (Prenzlauer Berg) is another project exuding confidence in the middle of the city. It consists of a variety of unit types, and is a solid, urban building–Seattle should be copying this. Designed by zoom architekten, it also has a small maisonette to the rear of the lot, separate from the main house. Courtyard glazing is extensive with nearly full-width balconies. Really dig the color play on the glass panels on the street facade (perhaps a nod to sauerbruch + hutton?). The project also includes a retail space on the ground floor.
While some may see BGs as being in direct competition with developer-driven projects–many BGs operating in the free(er) market (e.g. Berlin) seem to occupy a different space, generally working with smaller or awkwardly shaped lots developers may not be interested in, as they entail higher risk or less profit. They also address issues of affordability better than a lot of developer-driven projects. I'm incredibly impressed with the variation in apartment types/sizes/configuration, and as of now I'm pretty convinced there isn't a better model for urban living than this. +1 BGs.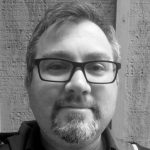 Mike is the founder of Larch Lab, an architecture and urbanism think and do tank focusing on prefabricated, decarbonized, climate-adaptive, low-energy urban buildings; sustainable mobility; livable ecodistricts. He is also a dad, writer, and researcher with a passion for passivhaus buildings, baugruppen, social housing, livable cities, and car-free streets. After living in Freiburg, Mike spent 15 years raising his family - nearly car-free, in Fremont. After a brief sojourn to study mass timber buildings in Bayern, he has returned to jumpstart a baugruppe movement and help build a more sustainable, equitable, and livable Seattle. Ohne autos.