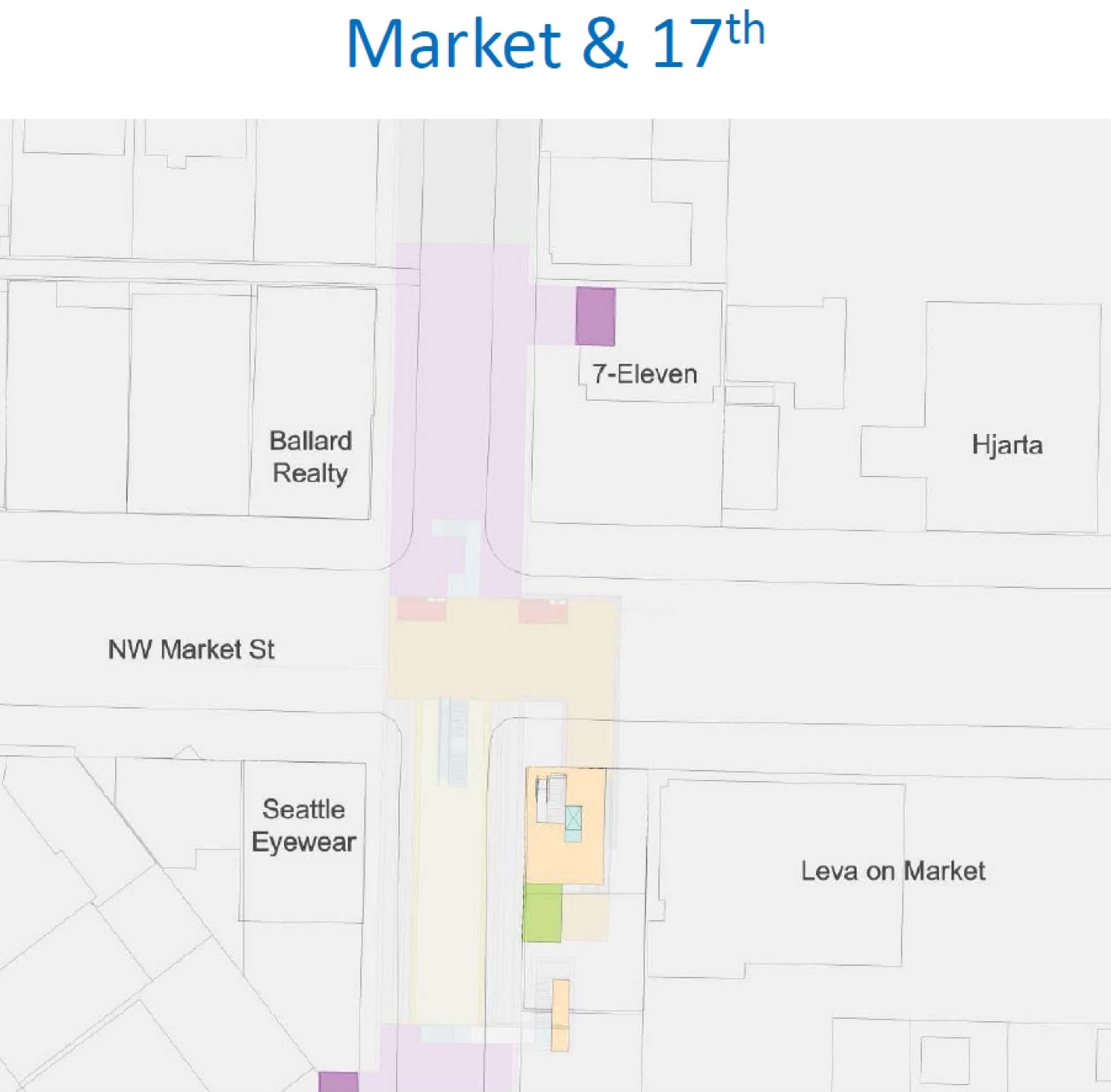 Image: Preliminary schematic of a Market Street and 17th Avenue subway station (Sound Transit's Corridor D) in Central Ballard.
Just a reminder that this Thursday (November 6th), the City of Seattle's Department of Planning and Development (DPD) will present their initial strategies to better guide development in the Ballard core. Their strategies will address the bulk and character of development, streetscape design, and public/private open space roughly within the areas shown in my article last week.
The DPD is working with neighborhood groups, non-profits and organized like the Ballard Partnership for Smart Growth, and wider public to develop an Urban Design Framework (UDF). The Ballard UDF will establish the desired design qualities for the central area of Ballard and examine how development regulations can better shape growth in ways that reflect those qualities.
While transportation isn't on the docket for this open house meeting, we hope that other core issues like development character, land use practices, and open space will draw other urbanists there! I'll be there encouraging activation of underutilized zoning near the most likely place for the anchor terminus of a Ballard to Downtown subway line.
Ballard Urban Design Framework Meeting
Ballard Library
Thursday, November 6
5.30pm to 7.30pm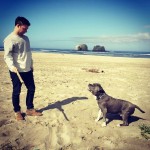 Caelen is a third generation son of Ballard. When he was in high school, his parents moved the family out to beautiful Bainbridge Island where he found himself missing urban life--homesickness for Seattle continued on into his college pursuits. Classically trained in structural engineering with an emphasis in earthquake design, he loves steel, glass, and concrete. He primarily writes about Ballard land use (hopefully home to future TOD) and Sound Transit packages, both emphasizing long-range planning.