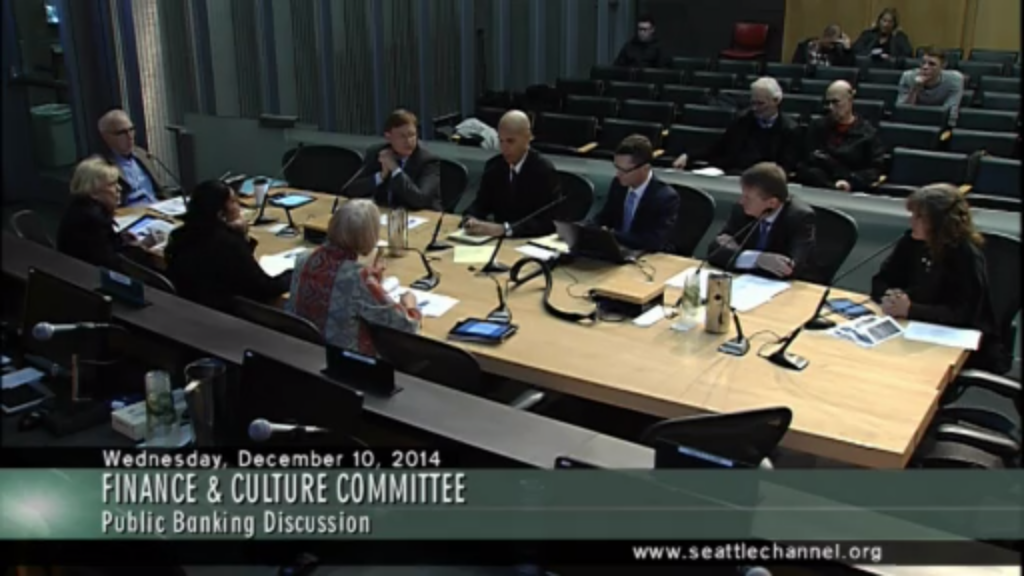 The Seattle City Council held a briefing Wednesday afternoon on the creation of a municipal bank. Councilmember Licata, chair of the Finance and Culture Committee, invited experts to testify about successful models from around the world, including the Bank of North Dakota and the German public banking system.
Municipal banks have become popular since the recession, with 15 such bills introduced in states around the country in 2011. Here in Washington, Senator Bob Hasegawa has introduced similar legislation to create a state bank. He says it would benefit marijuana businesses, which are turned away from corporate banks due to federal regulations. Congressman Denny Heck has introduced legislation to loosen these regulations.
Other municipalities considering such proposals include Santa Fe, New Mexico, which is undergoing a feasibility study. Their proposal includes a partnership with Santa Fe County to increase available funds. With a combined population smaller than the city of Vancouver, WA (147,423), the applicability of their study may be limited.
At the briefing, experts cited numerous public benefits from a municipal bank, including lower debt costs, more affordable credit for local small businesses, and low-interest loans to finance progressive policy objectives like affordable housing, major infrastructure projects, and local economic development. One study cited found that interest can account for 30-50% of public project costs. A municipal bank would offer lower interest rates and funnel any profit from interest back to the City.
Some constitutional experts have expressed doubts about the legality of a state or municipal bank, including local constitutional scholar Hugh Spitzer. Former Supreme Court Justice Phil Talmadge, since leaving the bench, has said he believes such proposals pass constitutional muster. Seattle may serve as a test case for the state Supreme Court, paving the way for other cities to follow.
Councilmember Sawant, though not a member of the committee, brought what she believed were broad public concerns for the proposal. She warned against pushback from corporate banks that claim municipal banks are too risky to be sound investments. She simultaneously exalted the opportunity to provide banking opportunities to low-income residents (an option under some models), while cautioning that the bank may receive the lowest quality loans while corporate banks continue to receive high quality loans from "Microsoft millionaires." The four Councilmembers present (Licata, Sawant, Godden, and Bagshaw) all appeared to support the proposal.
Ben Crowther is a Seattle native, policy wonk, news junkie, and transit nerd. He started in queer grassroots organizing upon graduating from high school in 2009, and quickly developed a love for all things political and bureaucratic. When he's not reading news articles, he's serving on the board of Young Dems of WA and PFLAG Bellevue, on the GSBA Public Policy Task Force, and as a PCO for the 37th District Democrats.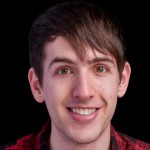 Ben is a Seattle area native, living with his husband downtown since 2013. He started in queer grassroots organizing in 2009 and quickly developed a love for all things political and wonky. When he's not reading news articles, he can be found excitedly pointing out new buses or prime plots for redevelopment to his uninterested friends who really just want to get to dinner. Ben served as The Urbanist's Policy and Legislative Affairs Director from 2015 to 2018 and primarily writes about political issues.