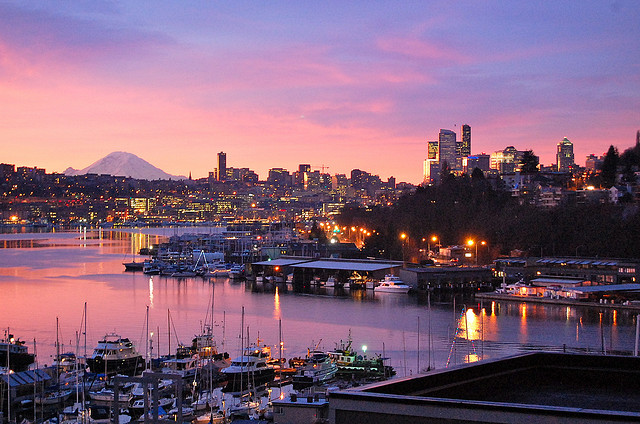 Photo finish: The Fremont Bridge will see over 1 million bike rides for 2014.
Northgate ped-bike bridge: Local politicians call for more time on promised funding for the Northgate pedestrian and bike bridge across I-5. The project is at risk of losing Sound Transit funding.
Robot cars: Six things that The Oatmeal learned from riding in a Google self-driving car.
Paddleboard urbanism: Building up cities around people's enjoyment of water and their outdoor lifestyles.
Bertha still floundering: The new tunnel won't open until at least August 2017–likely later. Martin over at Seattle Transit Blog takes a whack at the deep bore tunnel mess and concludes that the project is still terrible, despite the political establishment sitting on their hands. And, Streetsblog's podcast, Talking Headways, talks the tunnel.
Risky choices: It'll shock you how much safer rider transit is in comparison to driving, despite isolated events like a suspect stabbing a man on the bus this week.
60 years: See the change of Midwest cities over 60 years.
Indecisive Mercer Islanders: After asking for exclusive parking, Mercer Island looks poised to give up on a new parking structure for transit.
Charge for congestion: An idea of how to conduct congestion charging in Seattle and how it's technically feasible.
The Metro Neighborhood: Scott from The Northwest Urbanist reflects upon a recent studio project for an area of Downtown Seattle owned by the University of Washington and one way in which it could be redeveloped.

Stephen is an urban planner with a passion for sustainable, livable, and diverse cities. He is especially interested in how policies, regulations, and programs can promote positive outcomes for communities. With long stints in great cities like Bellingham, Cork, and Seattle, Stephen currently lives in Kenmore and primarily covers land use and transportation issues for The Urbanist.