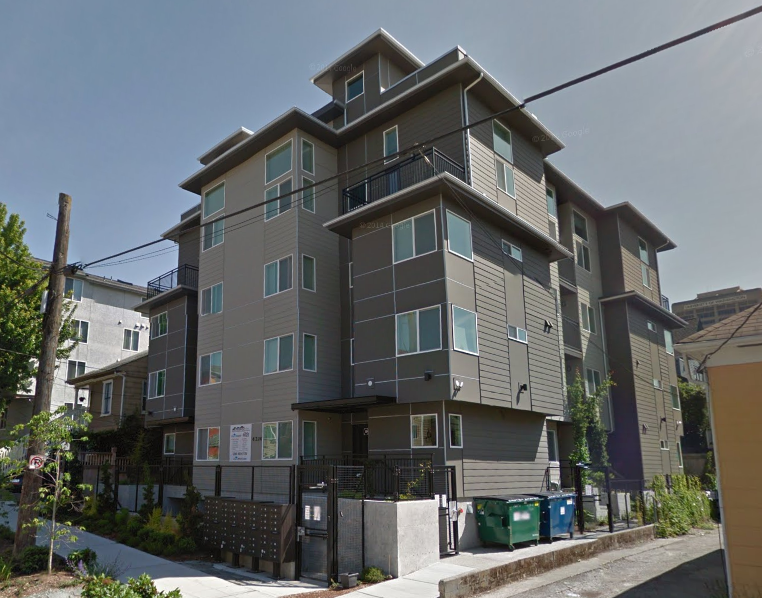 Article Note: This is the second installment of a five-part series on micro housing, see Part 1, Part 3, Part 4, and Part 5 as well.
The arguments for micro housing can be summarized as follows: micro units are green, affordable units for young, low-income, and mobile residents that act as entry points into a dense, walkable, and flexible urban environment. I'll explore each of these points in detail.
The Entry Point Argument
Micro housing provides an entry point into the densest and most desirable neighborhoods by providing rents 20-30% lower than those of conventional units.
The typical profile for a micro unit dweller is a young, single professional looking to live solo. They likely haven't accumulated much stuff, as the millennial generation is known for participating in the sharing economy, preferring services like Uber, Airbnb, and Getable to traditional taxi, hotel, and rental services.
Local development expert Roger Valdez described them in The Stranger as "people who…see the cafe as their living room, the bar as their kitchen, or a friend's place as their den. They see their micro-unit as their room and the wider community as the rest of their house."
For these young people, trading an unused full-size kitchen for lower rent is a great deal when it means they can live on their own closer to friends and work.
Average rent in Seattle has been rising rapidly. The Downtown Seattle Economic Report estimates rent citywide is $1485. To afford rent while maintaining the recommended 30% rent-to-income ration requires an average salary of $60,000. For downtown neighborhoods, including Belltown, Capitol Hill, First Hill, and Pioneer Square, that number is even higher, with an average rent of $1906 requiring a salary of $76,000. The current Seattle minimum wage provides an annual salary of only $23,000, bumping up to $31,000 when the full $15/hour kicks in. That is all to say: the average rent in Seattle is out of reach for young and low-income residents.
Recently key city leaders have supported this argument. Diane Sugimura, Director of the Department of Planning and Development (DPD), said in the Puget Sound Business Journal that micro housing was "an affordable housing product," and that new regulations went "a little too far."
"We will not get units at $600, $700, and $800 [monthly rents] like those were," she said, "They're probably now in the four figures."
Beyond the young and low-income, micro housing serves people with active and transitional lifestyles, including those who may be recently divorced, work long hours, or are new to the city. Developers have offered flexible lease terms to appeal to these users. It also serves the broader working class–people who want to enjoy the many amenities that make urban life enjoyable but can't afford a $1500 apartment to do so.
The Environmental Argument
Micro housing requires fewer resources. Heating and lighting 220 square feet takes less energy than even a modest 600 square foot one-bedroom. Every piece of furniture has to be intentional and multi-purpose, with a table functioning as a place to eat, fold laundry, do homework, and watch TV. King beds are replaced by twins and fulls, and clothing collections are slimmed down. A few pieces of art fill the space with life, replacing tables of Hallmark knick knacks. That means less consumption and less waste.
The broader micro housing movement celebrates the minimalist lifestyle such cozy spaces require. And many studies show that spending money on experiences instead of things makes us happier.
The Density Argument
Density is about efficiency and fully utilizing a given space. When a given lot is devoted to a single-family home, only two to five people may be housed. The same lot could be converted to micro housing and become an order of magnitude more efficient.
Density is desirable for a number of reasons. It's good for the economy, it increases social mobility, it makes us healthier, it reduces car dependence, it's cheaper to maintain, and it preserves wildlife and natural habitat.
Micro housing has the capacity to increase density more than virtually any other form of housing. And as such, has the greatest capacity to bring about the overwhelming benefits.
In the next installment, I'll provide an in-depth overview of arguments against micro housing.

Editor's Note: This article has been edited in order to clarify where the quotes originate.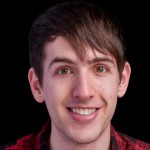 Ben is a Seattle area native, living with his husband downtown since 2013. He started in queer grassroots organizing in 2009 and quickly developed a love for all things political and wonky. When he's not reading news articles, he can be found excitedly pointing out new buses or prime plots for redevelopment to his uninterested friends who really just want to get to dinner. Serving as the Policy and Legislative Affairs Director, Ben primarily writes about political issues.