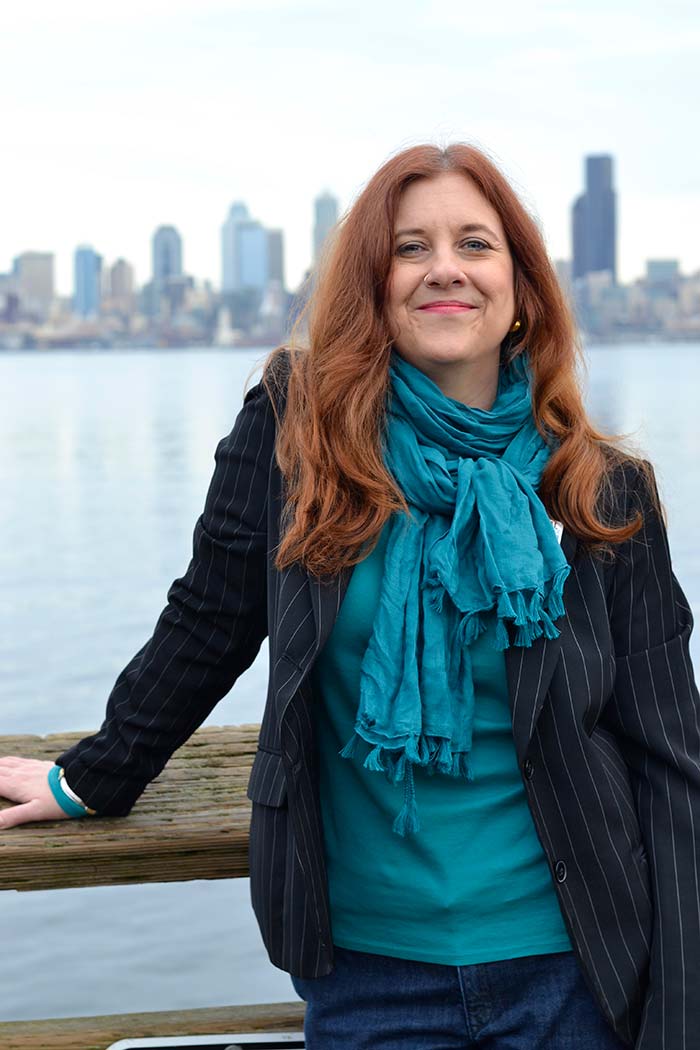 Article Note: The Urbanist is publishing a series of interviews with a selection of 2015 Seattle City Council candidates. In June, we will release our endorsements.
Lisa Herbold has been a resident of West Seattle for 15 years and Nick Licata's legislative aide for 17. She got her start working in low-income neighborhoods "to kick the butt of City Hall" and demand equal distribution of investments and resources. Her time at ACORN, Syracuse United Neighbors, and the Tenant's Union taught her that collective action can focus decision makers to make good policy.
She helped coordinate Licata's 1997 reelection campaign, and subsequently joined his office where she worked to craft and pass the City's paid sick leave and rental housing inspection program. Now she wants to build upon those accomplishments and craft her own legacy as a council member.
What would you do to make housing affordable for everyone in Seattle?
Affordable housing is the City's number one challenge right now. People are concerned that infrastructure investments aren't keeping up with growth. New developments aren't affordable for the workers that keep our city running—and the people who work here ought to be able to afford living here. We raised the bar on what it means to be a good employer with the $15 minimum wage and paid sick leave. Now it's time to raise the bar on developers.
The solution, she believes, can't be purely supply-side, as the market doesn't guarantee affordability. But developers will need to work with the City as partners meet our goals.
In terms of specific policy, Lisa strongly supports the linkage fee, the housing levy, and stronger renter protections like relocation assistance and the just-cause eviction ordinance. She wants the City to preserve the older housing stock that acts as "naturally affordable housing." It can do so two ways: by directly buying older buildings to take them off the market, and by strengthening the rental housing inspection program to guarantee ongoing investments in buildings and dissuade owners from selling.
How does planning, transit policy, and development affect racial, social, and economic inequalities in our city? What policies and efforts can we make to combat these inequalities? 
When the City doesn't use planning, development happens in ways it can't anticipate. Growth isn't matched with investment, communities are poorly served, and economic disparities are exacerbated.
That's why she and CM Licata asked staff to create a fifth alternative for the 2035 Comprehensive Plan modeled after Portland's Displacement Vulnerability Index. This tool identified areas that are vulnerable to the redevelopment that causes displacement and creates strategies to counteract it.
Seattle's Vision Zero plan aims to eliminate traffic deaths and serious injuries by 2030. Do you think that this target is achievable? Why or why not? 
Vision Zero is achievable. To get there, we'll need a target investment for the Pedestrian Master Plan, and we'll need to reduce speeds on arterials and side streets (especially near schools and playgrounds). Lisa understands the issue personally after a coworker was killed on 35th St Ave SW. That corridor will soon receive a road diet.
 How best should the City accommodate the next 20 years of growth?
Planning and investment. She says no one has been against density–it's like climate change, people get it. But they think the City isn't doing a good job of managing growth. We will need people in the neighborhoods to be partners moving forward. She's optimistic that the district system will help facilitate these changes by giving people a voice at City Hall.
What is the most important transportation project in your district?
The 35th Ave SW safety corridor project. People perceive it as a boundary between the two sides of West Seattle, so it holds a special significance. That's why the City needs to get it right. If they can help people understand that a road diet will reduce congestion, if they give people the information to understand it, she's optimistic they will support it. She also mentioned Lander Street and Fauntleroy as priority projects.
Read our interviews with other District 1 candidates, Shannon Braddock and Brianna Thomas.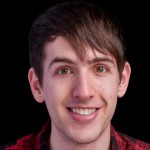 Ben is a Seattle area native, living with his husband downtown since 2013. He started in queer grassroots organizing in 2009 and quickly developed a love for all things political and wonky. When he's not reading news articles, he can be found excitedly pointing out new buses or prime plots for redevelopment to his uninterested friends who really just want to get to dinner. Serving as the Policy and Legislative Affairs Director, Ben primarily writes about political issues.