King County Metro and its partner agencies will implement significant boosts to regional transit service in a few short days. Seattle voters approved $45 million of annual investment in local bus routes last year, and Metro also found additional funding with an upswing in the economy. Seattle Transit Blog has a summary of changes that will benefit Seattle riders. Sound Transit, Pierce Transit, and Community Transit are also implementing changes.
King County Metro

The package of Metro's service changes go into effect on Saturday, September 26. These will follow implemented changes from June that were also related to Seattle voters approving Proposition 1.
Of note are the increased frequency of the Rapid Ride E line from five buses per hour to six buses per hour on weekdays. The 71, 72, and 73 will also provide a consistent all-day, all-week express route between the University District and downtown Seattle. A number of routes will also have doubled service on weekday evenings and on weekends, making it more practical for people to get around with transit throughout the day and week.
Six of Metro's peak-only commuter routes will be removed from the Downtown Seattle Transit Tunnel (DSTT) and relocated to surface streets: the 76, 77, and 216 to destinations in the north; and the 218, 219, and 316 to the Eastside via I-90. This is being done to make room for increased light rail service (see the map below for routing and stop details).
Metro will also end reduced holiday service on a number of routes operating in Seattle, and instead operate those routes with regular weekday service levels on days like Veteran's Day and Christmas Eve. This will alleviate the overcrowding that occurs on these days, as many people still work and travel with transit on holidays.
Sound Transit
Light rail service during weekday morning and afternoon peak periods will increase from every 7.5 minutes to every 6 minutes; instead of eight trains per hour, this equates to ten trains per hour, a 25 percent boost in passenger capacity. By December, Sound Transit will actually run the trains all the way to the University of Washington without passengers to test operations. University Link passenger service is expected to begin March 2016 at the latest.
Central Link Weekday Frequencies
| | Today | Future |
| --- | --- | --- |
| 5am-6am | Every 15 minutes | Every 15 minutes |
| 6am-8.30am | Every 7.5 minutes | Every 6 minutes |
| 8.30am-3pm | Every 10 minutes | Every 10 minutes |
| 3pm-6.30pm | Every 7.5 minutes | Every 6 minutes |
| 6.30pm-9pm | Every 10 minutes | Every 10 minutes |
| 9pm-1am | Every 15 minutes | Every 15 minutes |
Sound Transit will also start operating the new express bus route 580 between Lakewood and Puyallup. It will operate during peak hours and be timed to meet Sounder commuter trains.
The south line of Sounder will have some minor tweaks to its schedule to accommodate Positive Train Control safety systems.
Pierce Transit
On September 28th, Pierce Transit will begin operating a new Route 63 for one year as a demonstration route. It will provide express service between downtown and northeast Tacoma, a market that has had no transit service since 2011. The route will operate three trips during each of the weekday morning and afternoon peak hours. If the route proves viable, the agency will consider making it permanent.
Community Transit
Community Transit, the agency serving Snohomish County, will invest $2 million in service improvements to mitigate travel delays between Everett and Seattle beginning on September 27th. The funding will add "padding" to bus schedules to account for growing traffic congestion, allowing more time for operators to take their breaks and remain on-time for passengers. The investment will go to six routes that connect Everett to Seattle's University District, 17 routes that go to Downtown Seattle (including Sound Transit routes 510, 511, 512, and 513), and two routes that connect Edmonds Community College and Lynnwood Transit Center.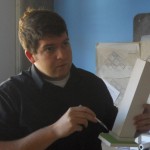 Scott Bonjukian is a car-free urban designer with a passion for sustainable and efficient cities. With degrees in architecture and urban planning, his many interests include neighborhood design, public space and street design, transit systems, pedestrian and bicycle planning, local politics, and natural resource protection. He primarily cross-posts from his blog at The Northwest Urbanist and advocates for a variety of progressive land use and transportation solutions.