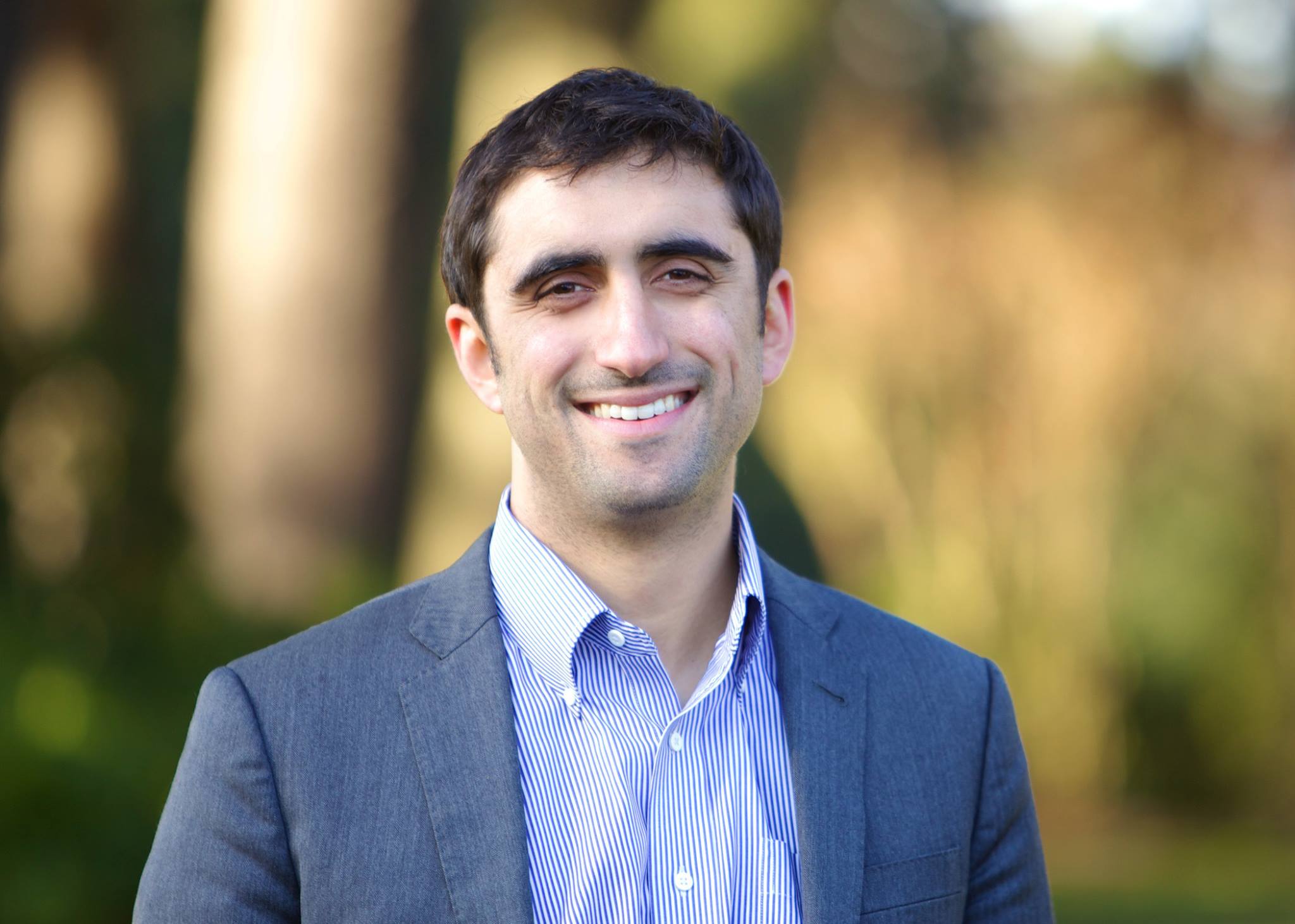 Last month, staff from The Urbanist met with candidates seeking election in the open seats of the 43rd Legislative District and 7th Congressional District for interviews. We also surveyed them on urban issues ranging from support of local initiatives like the Seattle Housing Levy and Sound Transit 3 to solutions on affordable housing and policies to address climate change.
Earlier this week, we kicked off with candidate surveys for the 43rd Legislative District (Representative Position 1), but today we're releasing our candidate surveys for the 7th Congressional District. We reached out to three candidates in our survey, but only received two responses for the high profile race. Next week, our Elections Board will release Primary endorsements of The Urbanist covering both candidates and local issues.
The following is our full survey from Brady Walkinshaw, candidate for the 7th Congressional District.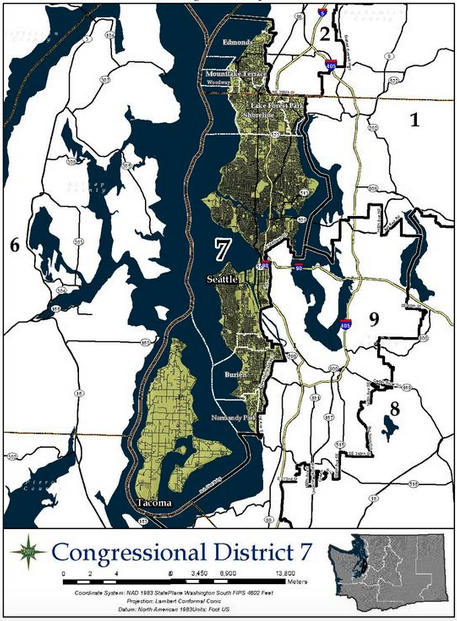 Do you consider yourself an urbanist? Why/Why not?
Yes, because it's our future. We've seen explosive growth of urban spaces. The American Dream is no longer a white picket fence on a few acres of land–it's a condo in the midst of a bustling urban environment. This is especially the case in the deeply progressive urban centers in our country. Urbanism is about a social justice, climate change, equity, regional food systems, educational opportunity, racial and economic diversity, transportation, and housing. This is a core reason I ran for Congress: federal policy has done a dismal job in keeping pace with the changing demands of urban environments.

We'll likely add one million people in the central Puget Sound by 2014. One metric is how long it takes people of all backgrounds, economic and racial, to get to their jobs. In a healthy urban center, the time should ideally be short and relatively similar. Our opportunity in Seattle is to demonstrate that we can grow, retain equity, reduce our carbon footprint, enhance our quality of life in an urban environment, and increase economic and racial diversity. There are critical federal policies that impact this. We have the opportunity in Seattle to lead federally on an urban agenda.
What is your strategy for making housing more affordable both for very low-income and middle-class workers?
First off, we make a policy mistake when we separate the affordability of low-income and workforce housing from our broader housing supply and market. I think about this in three ways: (a) increase density with the appropriate zoning, (b) increase the supply of public housing toward very low income groups (<60% of AMI), and (c) expand and improve housing tax credits so we strike a balance of mixed income development.

This is an issue I've led on and was the State's legislator of the year for the Housing Alliance in 2015. In negotiating the Sound Transit III package, Rep. Farrell and I led efforts to ensure that 65% of land and air rights around and above transit stations, owned by Sound Transit, would be dedicated to affordable housing and mixed-income development.

Federal housing funding is essential to low-income populations, and in the course of my lifetime, we've seen 80% cuts to the federal block grants through HUD. The next reauthorization of Section XIII housing should address the realities that housing vouchers frequently go unused. A related issue is access to housing and tenant rights. I've led on this agenda and passed the Fair Tenant Screening Act in this year's legislative session.
What are your preferred policies for adapting to and mitigating climate change?
I'm running for Congress on an environmental platform. I focus on three key pillars: (a) put a price on carbon, ideally a federal carbon tax, (b) keep fossil fuels in the ground, and (c) address emissions from our forests and our farms. A short article I co-authored with husband, Micah, a marine biologist leading state research efforts on ocean acidification, goes into more detail on these three areas.

We can lead on climate from the Pacific Northwest. I support a federal ban on fracking. I support a full moratorium on fossil fuel extraction on public lands. I support an end to arctic drilling.

I see long-term climate sustainability through an urbanist lens. Development and affluence typically correlate pretty well with the size of our per capita carbon footprint. The wealthier you are, the bigger your footprint. The problem we need to solve is how we can be an affluent, equitable society and reduce our per capita carbon footprint. A big part of achieving this is developing built environments in urban centers with concentrated populations that reduce our footprints but retain our quality of life. The movement for carbon neutral cities and urban spaces is powerful and essential to addressing climate.
What are your preferred policies for ending homelessness?
Homelessness is manmade. Other Western Democracies do not have chronic, family, and youth homelessness at our levels. We can solve homelessness.

First off, veteran homelessness is 10-20% of our homeless populations. We've been at war for over half my lifetime. It's important to remember that one cost of war is a high prevalence of veteran homelessness.

Secondly, since the early 1980s federal funding for mental health services and federal block grants for homelessness through HUD have declined by as much as 80%. We need a federal government that is reinvested in community development. In the 1970s we had 600,000 in-patient beds for mental health and today we have 40,000, but our country's population has almost doubled. When I passed Joel's Law last year, we reinvested in community-based care. We need to increase federal funding for homelessness.

Two specific policies:
• Scale-up Housing First nationally. For $14,000 we can house someone for a year in supportive housing; $14,000 is the cost of one-week of in-patient care
• Ensure federal Section VIII housing vouchers don't discriminate against low-income tenants trying to secure housing. That's why 45% of Section VIII vouchers go unused in King County
What federal policies would you support to create more livable urban communities?
Specific policy recommendations:
• Federal incentives for local jurisdictions to optimize zoning and density (there are many past examples of this where the federal government can incentivize better land use)
• Federal incentives for the widespread adoption and scale-up of solar and clean energy
• Transportation policies that prioritize transit and bike / pedestrian infrastructure
• Broaden the allowable uses of federal gas tax dollars by DOT for housing and transit purposes
• Housing policies that (a) increase supply, (b) expand public housing for very low income, and (c) incentivize more mixed income development
• Strengthen the federal role in supporting Growth Management and other related policies like farmland preservation to prevent sprawl
• Support more integration of housing and transportation policies at the federal level

More broadly, we need to build a stronger coalition of self-described urbanist members of Congress from urban centers like Seattle, who will build coalitions within Congress to strengthen policies around the equitable growth of urban centers. We already have some strong urbanist leaders in Congress, and I'd hope to join in thoughtfully driving an urban agenda from places like ours.

As someone who grew up on 25 acres of land in rural Whatcom County, I can speak to both sides!
What federal policies would you support to create more equitable urban communities?
We need to increase housing supply. Federal incentives for zoning policies that allow us to increase the supply of housing in urban centers are essential.

In a healthy urban environment, the length of time that it takes an individual to get from their home to their place of employment matters for our social justice, competitiveness, equity, and economic diversity. In a healthy urban center, this length of time is unrelated to your income or race.

When we live closer to one another, it means we're more invested in the same schools, parks, policing, and other public services. Economic diversity in cities matters because it closes the opportunity gap and increases the likelihood of social mobility.

We need to make the cost of nutritious food lower and more accessible to low-income communities.

We need to raise the federal minimum wage to $15/hour. However, $15 goes further if ensure that working families who earn $15 also live close to their sources of employment, and their children are educated in schools where middle-income and high-income families are also educating their children. This is how we close the opportunity gap, when we're all invested together, and this is the promise of urbanism.
How can the federal transportation budget better support diverse transportation choices?
• Priority investment in transit and rail
• Federal policies that integrate housing and transportation
• Using federal gas tax dollars for housing purposes around transit facilities
• Upgrading freeway infrastructure in a way that uses data to project future use of transportation infrastructure
• New Starts and Small Starts programs–which leverage federal transit investments to spur new private sector activity (i.e., commercial revitalization, housing and community development)
• Investments in sidewalks and bicycle facilities, particularly in low-income communities and communities of color
• Expand access to transportation jobs for lower-income people, women, people with disabilities, and communities of color through investments in areas like education, job training, and infrastructure improvement
• Allowing states to implement local hiring provisions on transportation projects, similar to the U.S. Department of Housing and Urban Development, would bring greater benefits to communities where transportation projects are planned or underway
• Establishing a construction careers workforce development program at USDOT would help disadvantaged workers have better access to construction employment in the transportation sector, and increase the workforce available to efficiently complete transportation projects
What revenue mechanisms would you support to create a financially stable transportation budget?
• Broader revenue reform for tax exemptions for corporations
• Innovative ideas like road usage fees
• Weaning ourselves off of the gas tax, as it is unsustainable
• Well instituted tolling
• Eliminating tax loopholes for corporations
• Cutting the mortgage deduction for second homes
Do you plan to support Sound Transit 3?
Yes
Do you support the Seattle Housing Levy?
Yes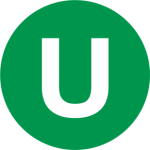 The Urbanist was founded in 2014 to examine and influence urban policies. We believe cities provide unique opportunities for addressing many of the most challenging social, environmental, and economic problems. We serve as a resource for promoting urbanism, increasing political participation, and improving the places we live. The Elections Committee consists of community volunteers and staff members of The Urbanist and is a standing body representing the political values of our organization.