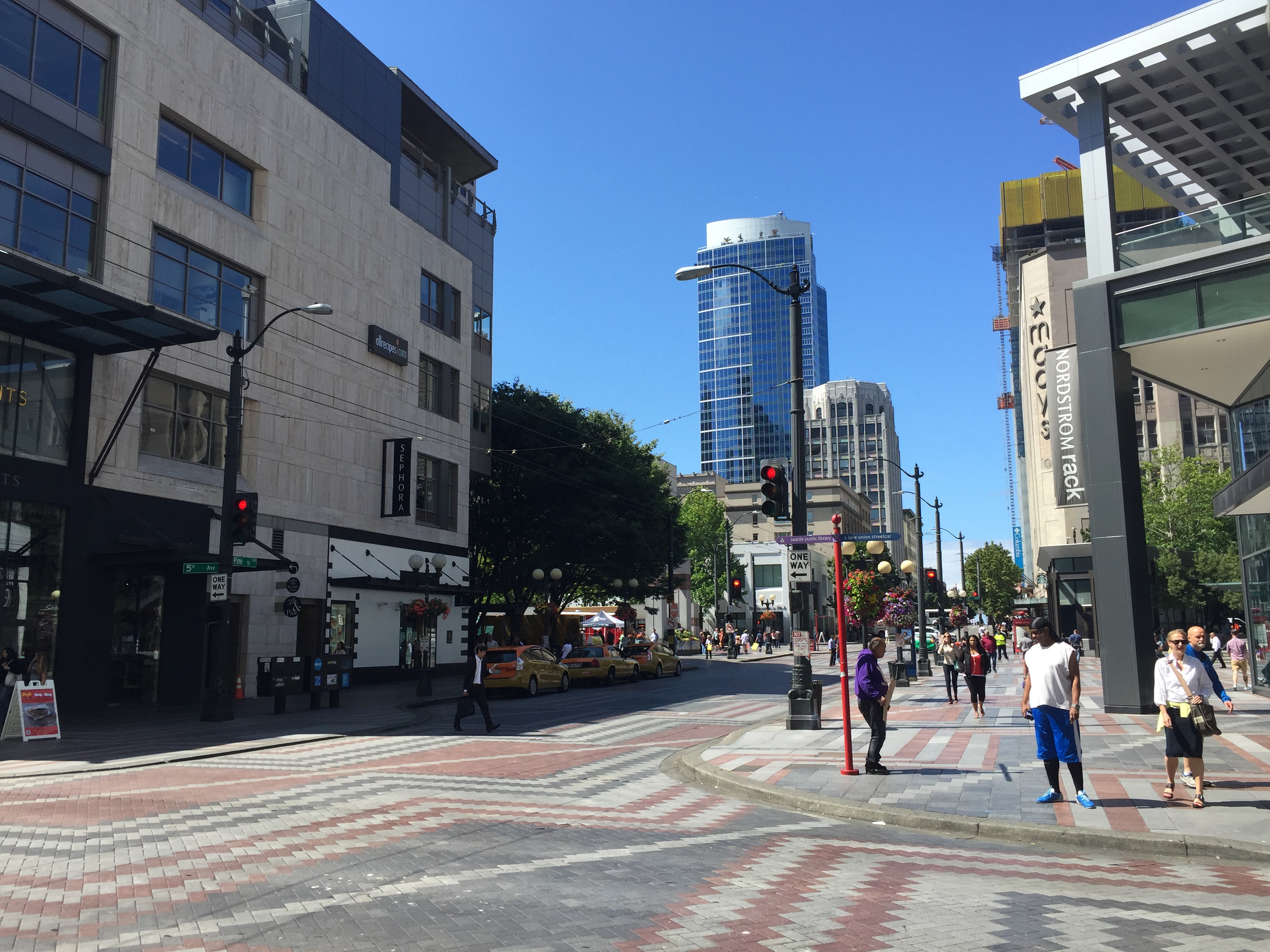 Intercity rail: Lots of changes are on the way for Amtrak Cascades through 2017.
The old Broadway: Local history buff, Robert Ketcherside, does a Capitol Hill walk down memory lane when cars ruled the neighborhood.
Active alleys: Urban alleyways are finding new life as active community spaces across the country.
The green life: A unique look at the Denmark's "colony garden" housing, a quaint way of life in the middle of major urban cities like Copenhagen.
Vote for free: King County Elections is making it a little easier for many to vote without paying a stamp fee with new ballot drop box locations.
Pavement park it: Seattle will host PARK(ing) Day over two days this year; applications for proposals are now open.
Pika Pika: Pokémon Go is only a week old, but it's getting people outside walking in droves. Urban advocates see the phenomenon as a blessing and a curse.
In search of housing: Richard Florida looks at how expensive cities hurt working class and service employees.
Back to the drawing board: A Madison Valley project went before design review this week, but was called back for further early design review after falling flat before the board.
Community trust: Recent surveys show that there is strong trust for the Seattle Police Department's "Micro Community Policing Plans".
Get out and vote: It's election season again with the Primary coming up in August. The Urbanist's Elections Board released their endorsements on two Seattle races and two measures this week.
TDR it: A development proposal in Capitol Hill, 95 Slide, will be the first project in the neighborhood to use transfer of development rights (TDR) credits to preserve an existing historic structure and build higher.
Keeping it after all: Dozens of parkland acres on Myers Way were destined to be sold, but in a surprise announcement by Mayor Ed Murray, the property will be retained by the Seattle Department of Parks and Recreation.
Disgraceful discharge: The Seattle Police Officer Guild president, Ron Smith, has resigned after offensive social media posts regarding last week's tumultuous and tragic events in Dallas.

Stephen is a professional urban planner in Puget Sound with a passion for sustainable, livable, and diverse cities. He is especially interested in how policies, regulations, and programs can promote positive outcomes for communities. With stints in great cities like Bellingham and Cork, Stephen currently lives in Seattle. He primarily covers land use and transportation issues and has been with The Urbanist since 2014.