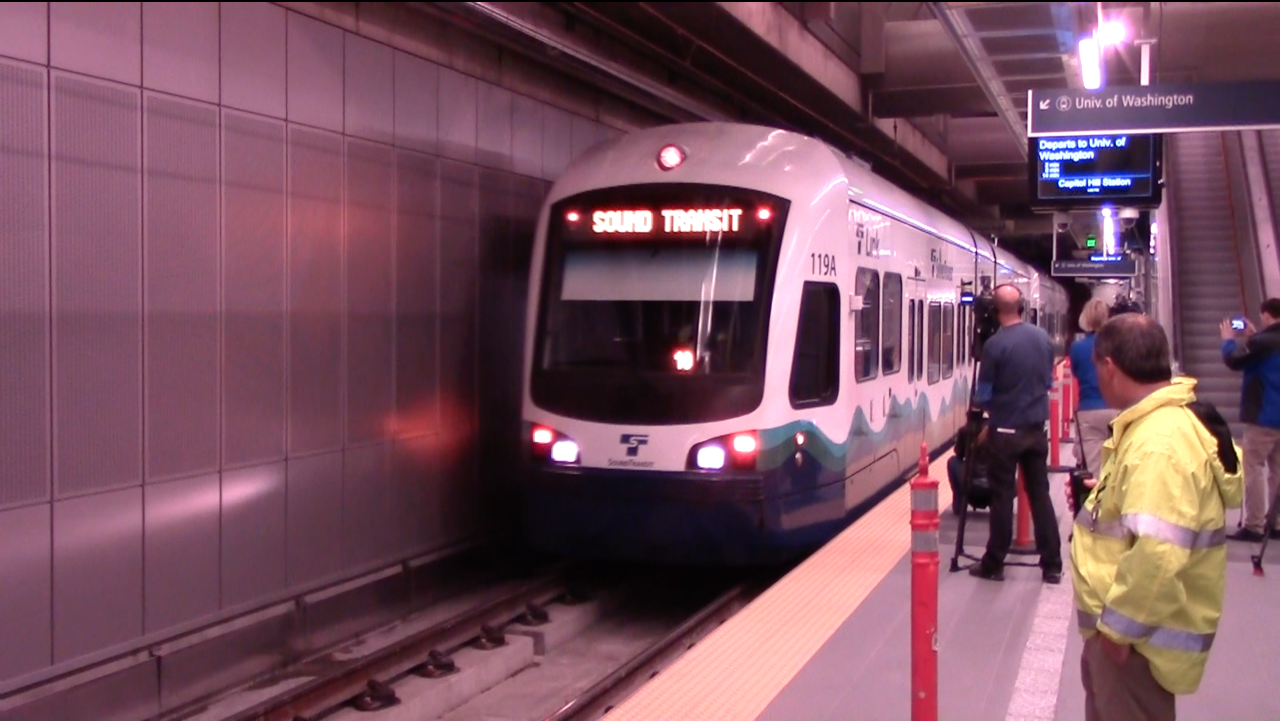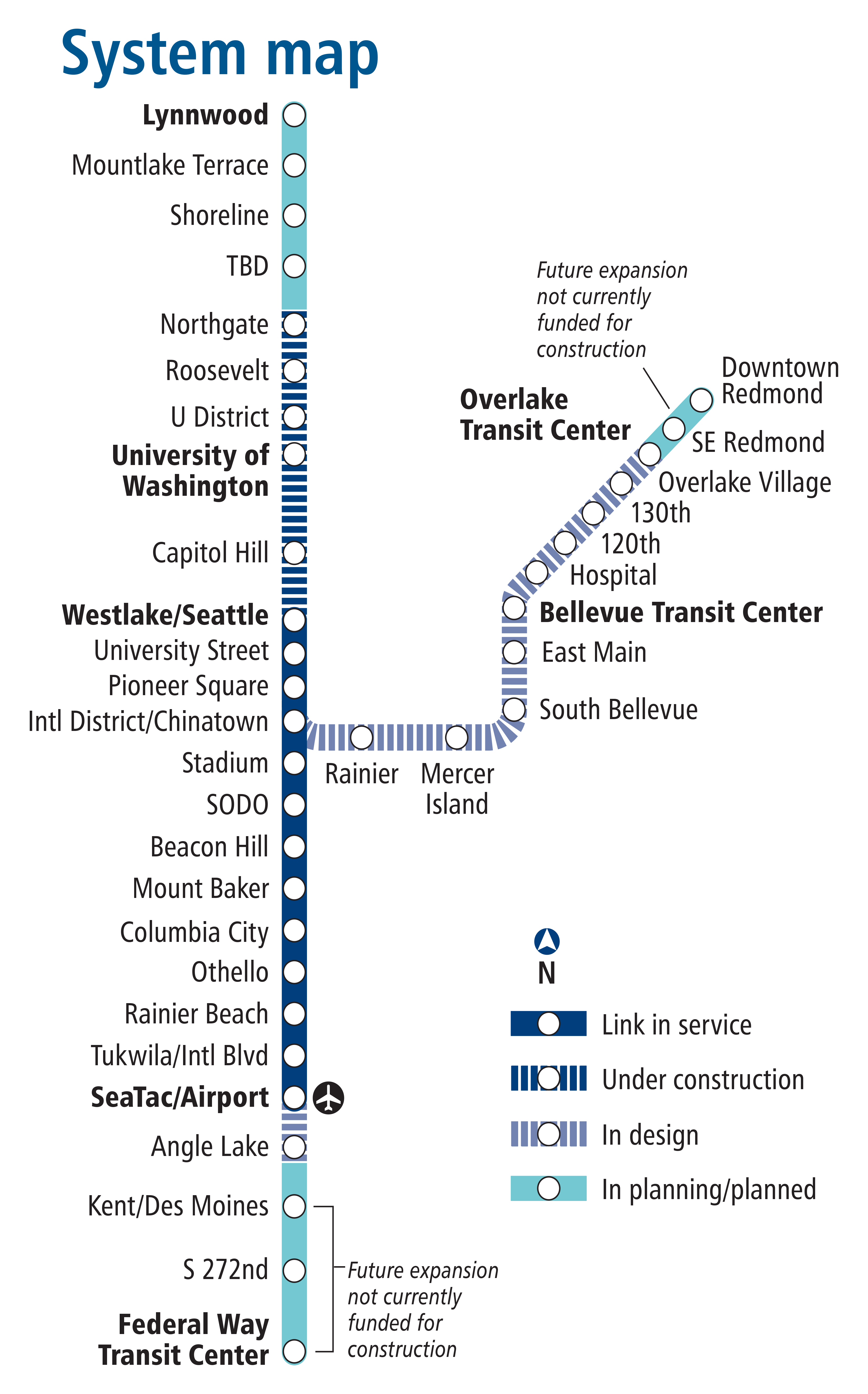 Earlier this month, the Sound Transit Capitol Committee met to discuss, among other items, the contract with Siemens to procure 122 additional Light Rail Vehicles (LRVs) to support the ST2 projects currently underway. The contract for 122 Siemens S70 LRVs with the option for 30 additional vehicles is valued at around $520 million (not including contingency).
Gene Overly, Director of Systems Engineering and Integration for Sound Transit, provided the committee with a briefing on the selection of Siemens as the preferred bidder for the second generation of Link LRVs.
These new Siemens S70 LRVs will contain the highest percentage domestically-produced (US) content of any of the competing bids at 74.55%, with production at Siemens' US Rail Vehicle assembly plant in Sacramento, CA.
The two finalists, Siemens and Kinkisharyo, both offered a comparable product with Siemens slightly edging out Kinkisharyo over the price per vehicle. Mr. Overly stated that both bids were reviewed by a panel of industry peers and it was noted that the size of the order worked in Sound Transit's favor. In addition, Siemens was able to guarantee early delivery of 40 LRVs to support the launch of the Northgate Link extension.
Mr. Overly reiterated that the new fleet will be mechanically compatible to the existing fleet but not electrically. This means that a disabled train can be towed by any other LRV in the system, but that they could not run together in a mixed consist.
Mr. Overly continued mentioning that the LRV order was increased from 118 LRVs to 122 to provide an additional "hot spare" train in case either a Kinkisharyo or Siemens train goes out of service due to issues, mechanical or otherwise.
The committee members had a number of questions for Mr. Overly, mostly pertaining to the selection of a new vendor for the vehicles and the lack of electrical compatibility with the existing fleet.
Mr. Overly responded, assuring the board that Siemens was the leader in North American LRV manufacturing and that there were no efficiencies to be gained from having electrical compatibility to 10-year-old vehicles and in fact would prevent Sound Transit from taking advantage of recent technological improvements. He further commented that even if Kinkisharyo had won the contract, their new vehicles wouldn't have been electrically comparable either.
At this point, the Sound Transit Capital Committee was satisfied and they moved and seconded that Motion 2016-101 be passed to the full Sound Transit Board of Directors with a recommendation to approve at the next Sound Transit board meeting. The vote was unanimous in favor.


When questioned about Mr. Overly's comments about early delivery of a portion of the new fleet, Sound Transit spokesperson Bruce Gray confirmed that the first batch of Siemens LRVs should begin arriving in 2019 and that there will be a good chance that they will enter service before the planned opening of the Northgate Link extension in 2021. When asked, concerning the size of the planned options (30) for additional cars, Mr. Gray explained that any additional cars beyond the 30 options would require either expanding the existing SODO and planned Bellevue facilities or constructing an additional rail yard.
Mr. Gray also provided the planned fleet requirements for the ST2 projects currently under construction:
ST2 Extension LRV Requirements
| Extension | Planned Opening Date | Vehicle Requirement |
| --- | --- | --- |
| Northgate Link | 2021 | 40 LRVs |
| East Link | 2023 | 48 LRVs |
| Lynnwood Link | 2023 | 34 LRVs |
Note: Vehicle requirements are in addition to the current 62 car fleet.
It is also important to note that when ST2 extensions are complete and operational, plans are for all trains to be operated with four cars, all day, every day.
Barring any legal challenges or last minute issues, this motion should be approved by the full Sound Transit Board of Directors at their next public meeting on Thursday (September 22nd).
Gordon is a native New Yorker who wisely chose to leave the Northeast in the early 1990s. A past resident of Belltown, and Queen Anne, he currently calls First Hill home. He is a board member of the First Hill Improvement Association (FHIA) as well as the FHIA Transportation Committee Chair and is constantly looking for ways to improve transportation up the hill.