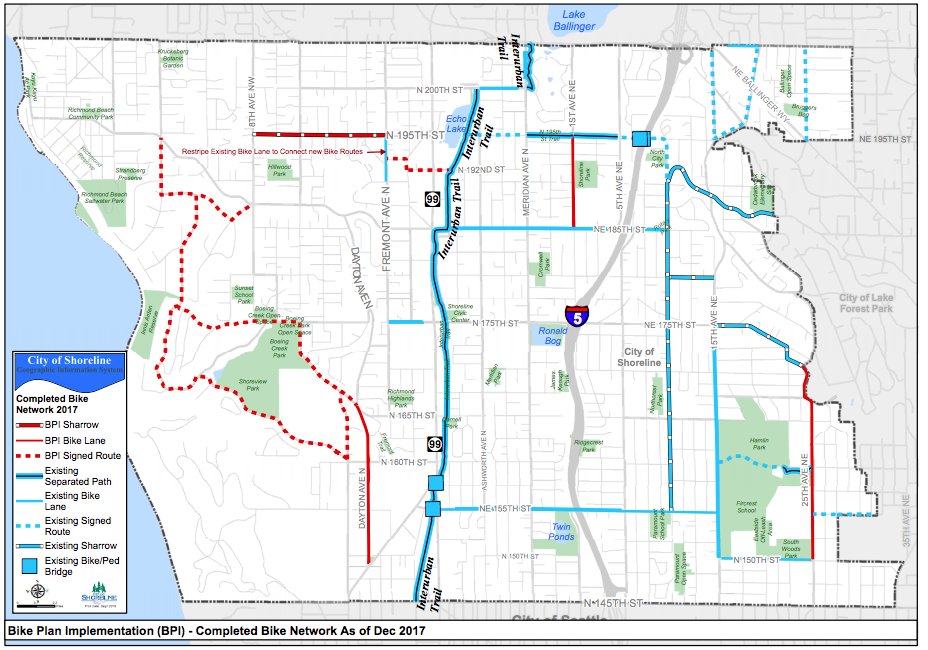 Shoreline is planning a modest investment in bike facilities for 2017. At an open house tonight, the city will unveil proposals to lay down bike lanes, sharrow markings, and bike route signs on key corridors throughout the city. With a budget of $642,725, the Federal Surface Transportation Program grant will allow the City of Shoreline to expand bike facilities by nearly 50%.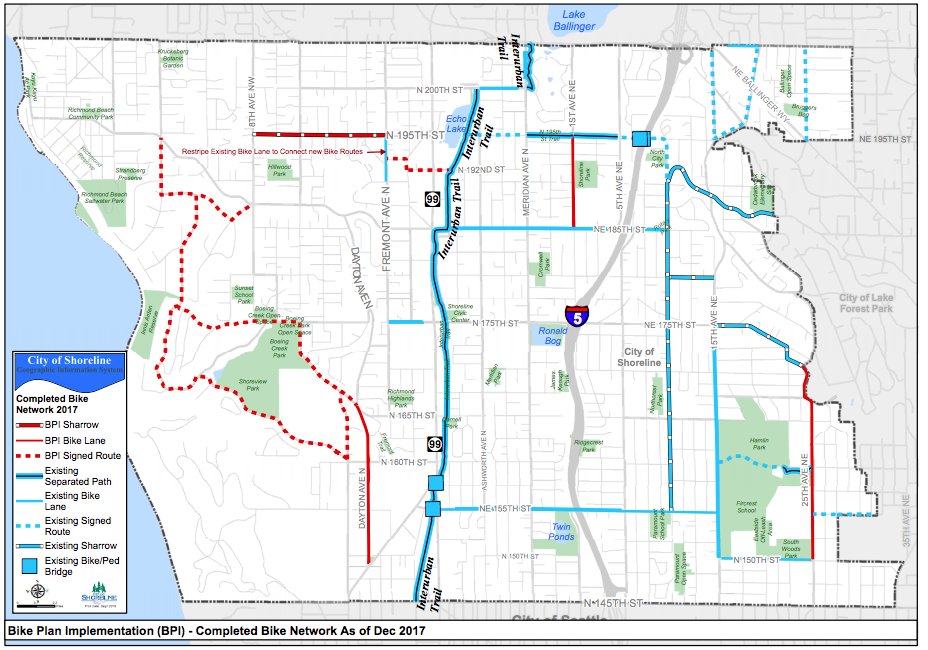 The central portion of Shoreline already has a network of bicycle facilities on corridors like the Interurban Trail, NE 185th St, NE 155th St, 10th Ave NE, and other connecting streets. The 2017 implementation plan would essential build off of many these to fill in the gaps and a new set of standalone facilities would be added near Westminster Triangle, Innis Arden, and Richmond Beach.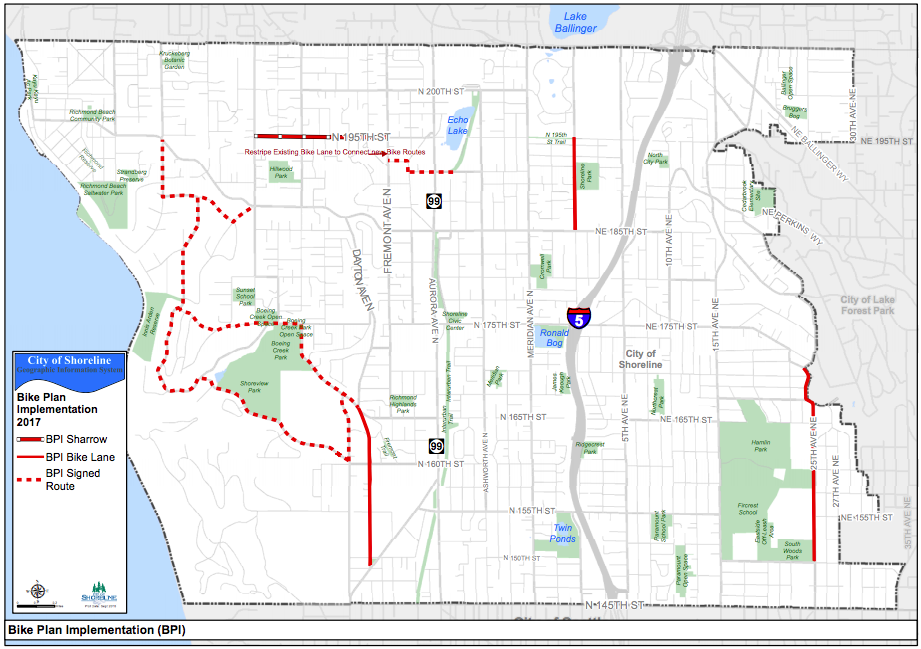 Bike lanes are proposed to be located on stretches of Dayton Ave N, 25th Ave NE, and 1st Ave NE. The latter two would directly tie into the bike existing network. To feed the Dayton Ave N bike lanes, Shoreline could install bike routes signs on the main arterials connecting Westminster Triangle with Innis Arden and Richmond Beach.
The only new sharrow markings would be located on a stretch of N 195th St, which would connect to a small segment of bike lane on Fremont Ave N. For now, the connection of N 194th/192nd St between Fremont Ave N and the Interurban Trail, a completed separated facility, would only be signed as a bike route to recognize the corridor, but traffic volumes and road conditions are relatively modest.
These bike facilities will be a cheap way to bring Shoreline's bike network to a merely acceptable level. It is unclear if the City of Shoreline has a plan to make the level of long-term investment required to create a truly safe bike network that works for all ages and abilities. The existing trail facilities already provide Shoreline with the backbone of a world class bike network, and it is only city streets that are holding it back.
Shoreline anticipates that project design will continue through December and construction will begin in Spring 2017. The open house tonight, however, will give the public an opportunity to learn about the design and provide feedback. The meeting will be held at Shoreline City Hall from 5pm to 6.45pm in Room 301.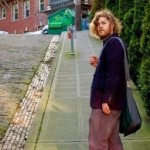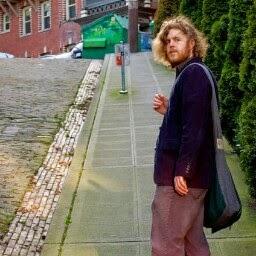 Ryan Packer lives in the Summit Slope neighborhood of Capitol Hill and has been writing for the The Urbanist since 2015. They report on multimodal transportation issues, #VisionZero, preservation, and local politics. They believe in using Seattle's history to help attain the vibrant, diverse city that we all wish to inhabit. Ryan's writing has appeared in Capitol Hill Seattle Blog, Bike Portland, and Seattle Bike Blog, where they also did a four-month stint as temporary editor.