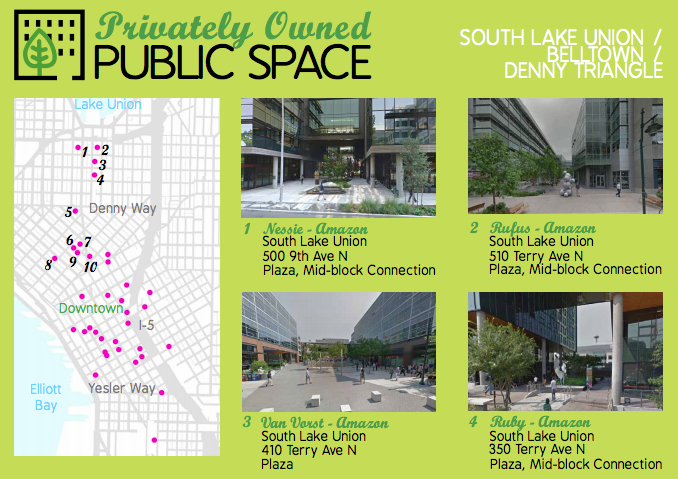 The Seattle Department of Construction and Inspections (SDCI) has wrapped up review of the city's extensive network of privately-owned public spaces (POPS). The current tally of POPS stands at 40 stretching from the University District to West Seattle. Most of the pocket public spaces are largely focused in a band from South Lake Union to Downtown and First Hill.
POPS come in many shapes and sizes from plaza, hillside terraces, and pocket parks to hill climb assists, atriums, and mid-block connections. The City has had incentives and requirements on the books for more than a few decades now to develop POPS in exchange for additional development capacity and street vacations, the latter of which is typically the result of a public benefits package. In either case, development proponents voluntarily choose to offer POPS as part of development proposal.
Many of the most recent examples of new POPS are located outside of Downtown. The growing Amazon campus in South Lake Union has four POPS which are largely mixed as plaza and mid-block connections. This is in addition to a network of other semi-public plazas and open spaces dotted throughout that are not POPS but essentially act as such. New West Campus developments at the University of Washington have also added plaza and through connections with the development of new student housing at Elm Hall and Alder Hall.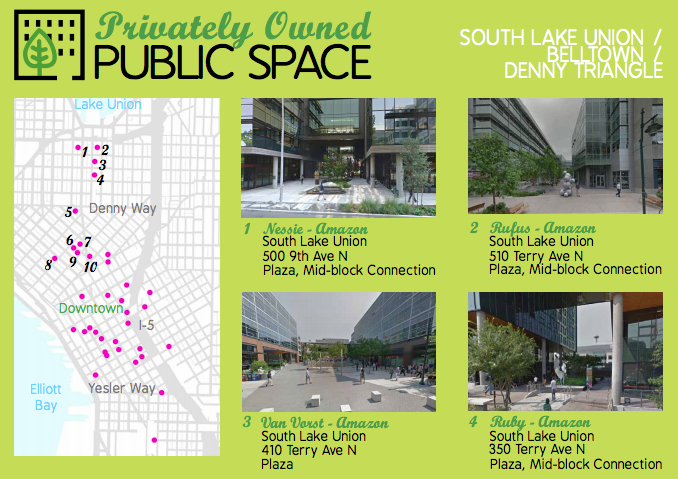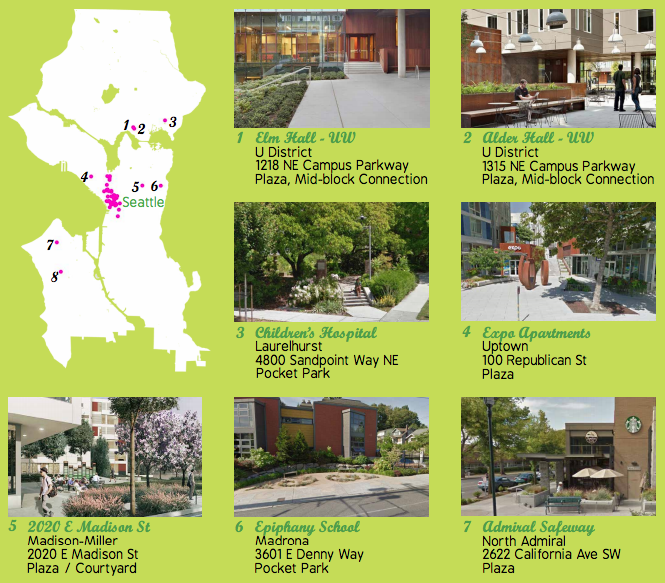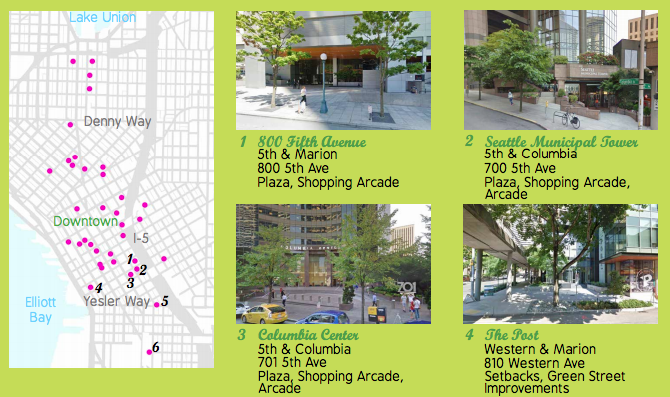 The following are just a few examples of spaces that are not POPS: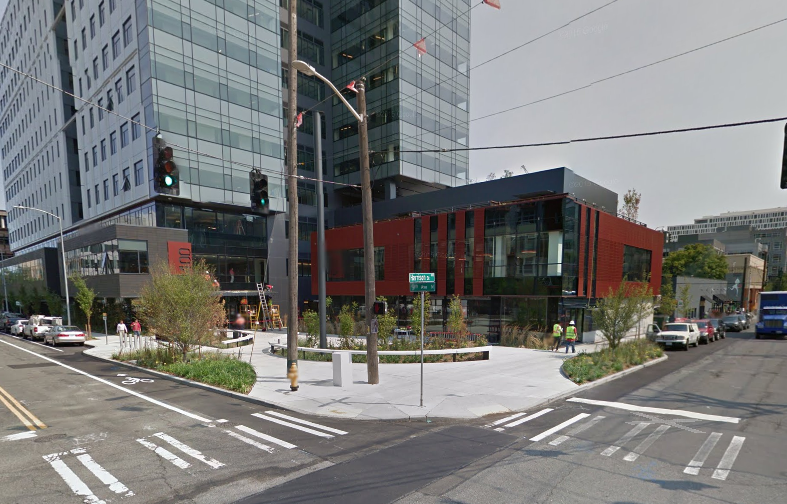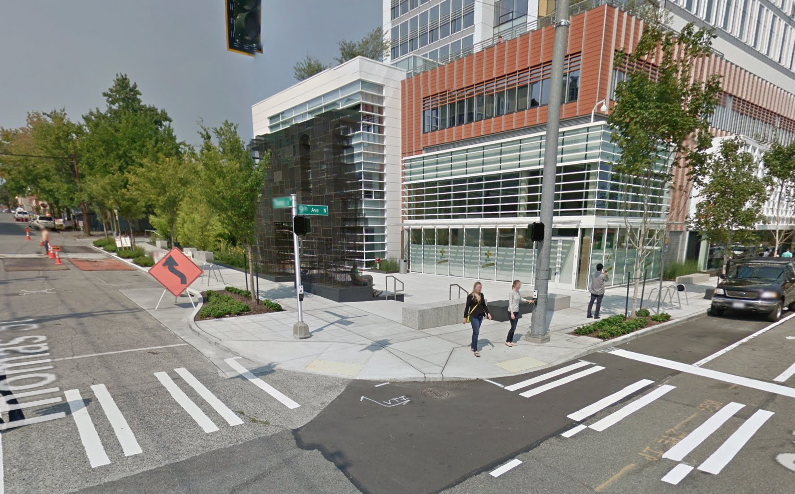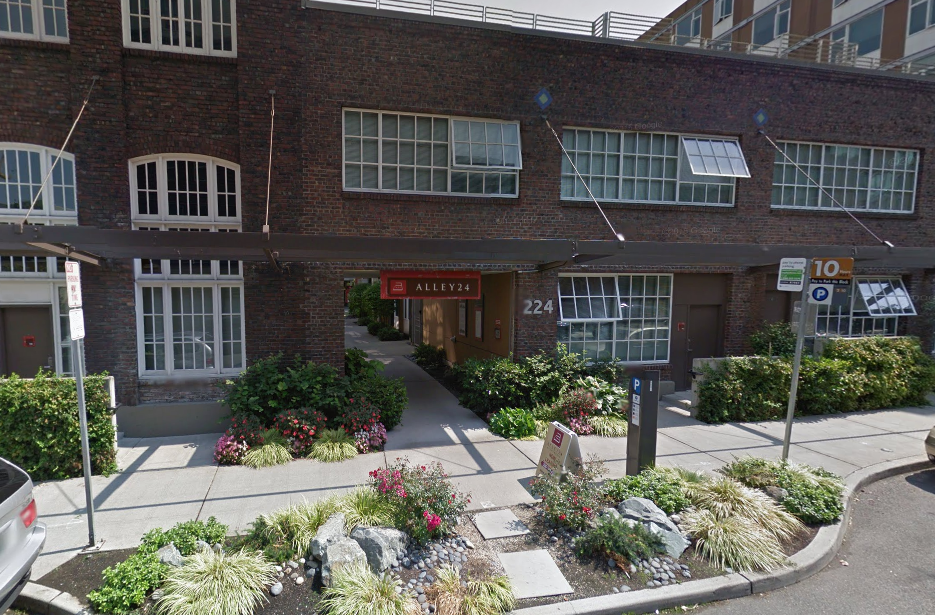 More POPS are on the way in the coming years. At least eight to ten POPS are estimated to be in the pipeline. Examples include the new Amazon building on Sixth Avenue and Lenora Street (Jurassic Park-like orbs and plaza), Skanska's 2+U project in Downtown (internal plaza, hillside terrace, and hill climb assist), and 1001 John St tower (hill climb assist).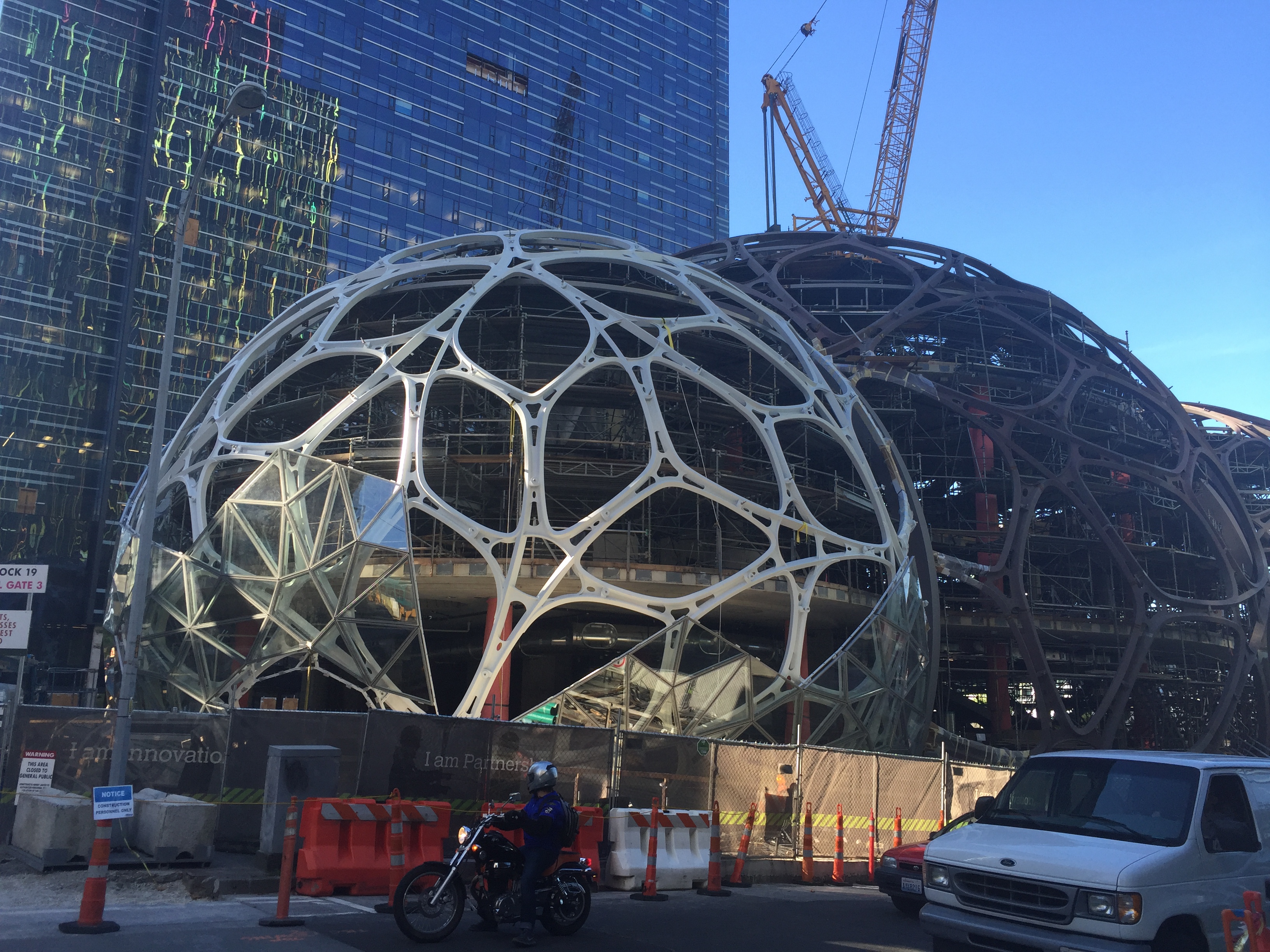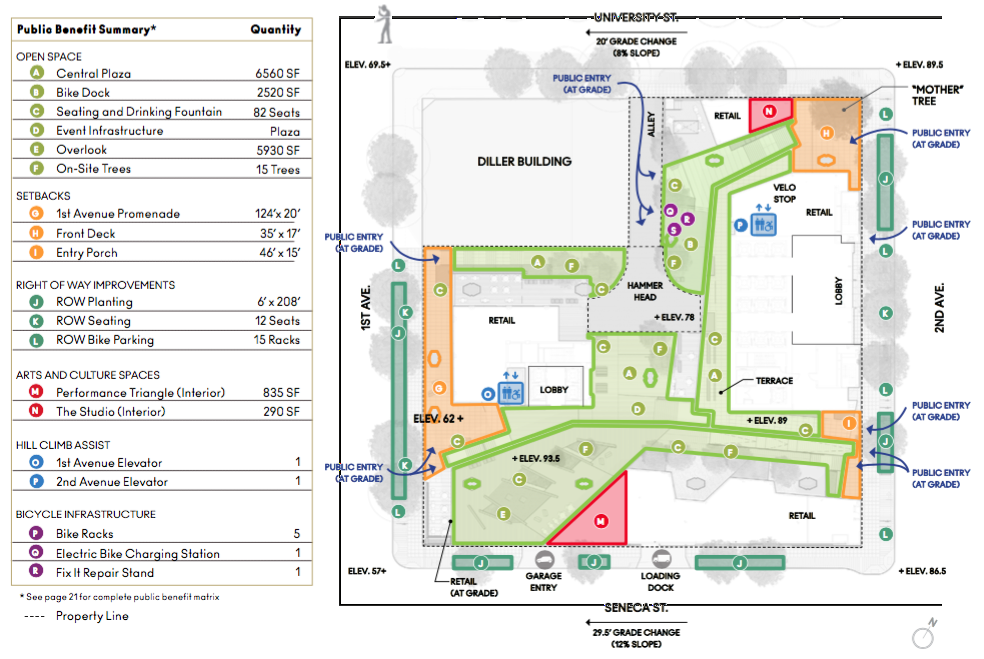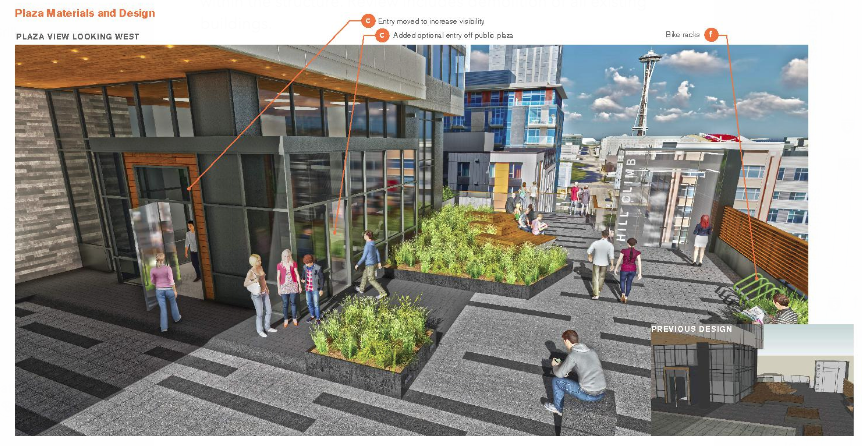 What's important to remember is that the hours of public accessibility of POPS differ by location and that the type of space will dictate what may or may not be allowed for visitors to do. The activities and use of a plaza will be different from say a shopping arcade. And perhaps more importantly, not all plazas or indoor amenity spaces are dedicated to public use but instead are for the benefit of tenants and guests. If in doubt, just look for the POPS logo: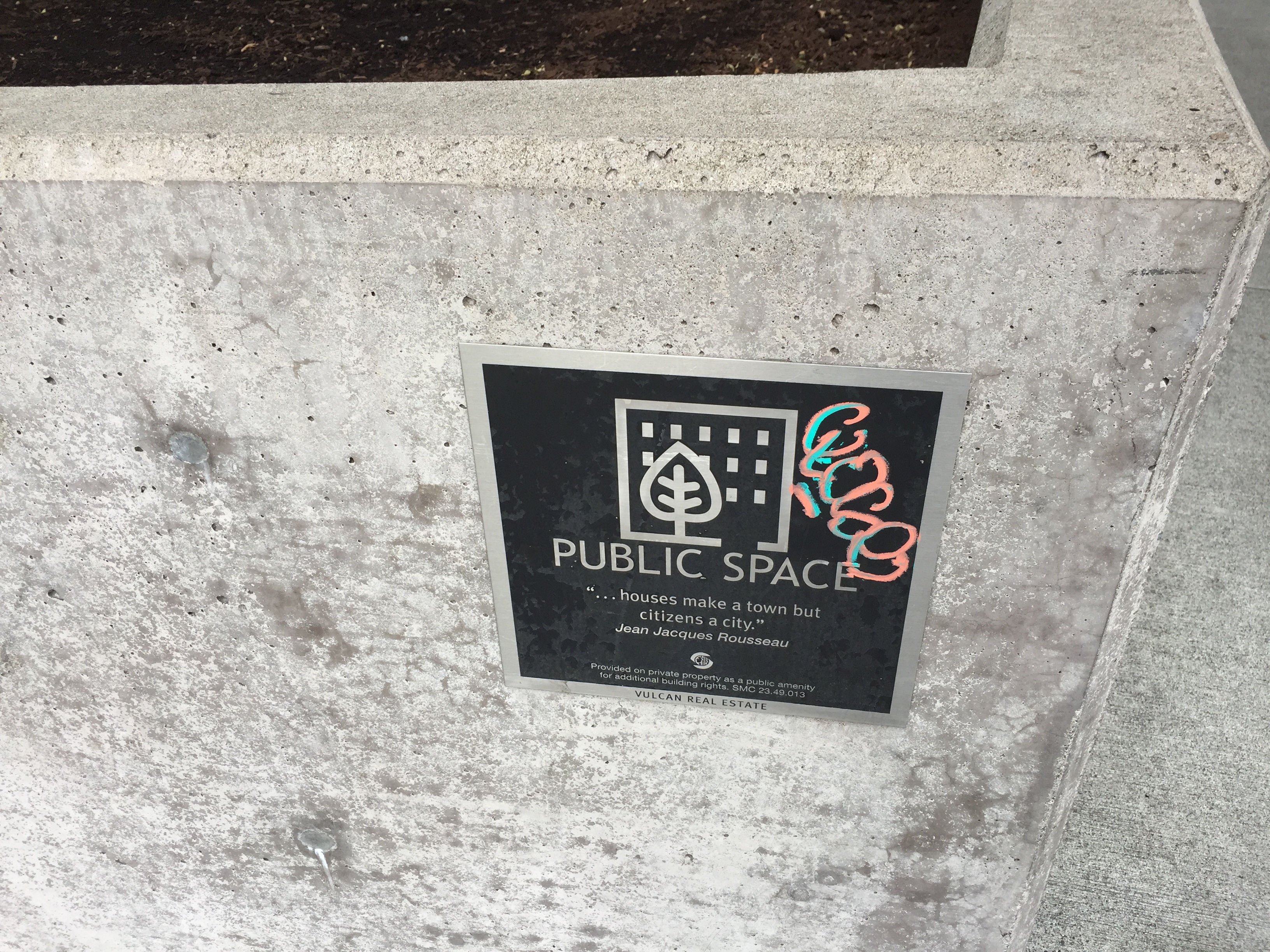 You can peruse SDCI's interactive map below for more on POPS.
Seattle POPS – October 2016 by The Urbanist on Scribd

Stephen is a professional urban planner in Puget Sound with a passion for sustainable, livable, and diverse cities. He is especially interested in how policies, regulations, and programs can promote positive outcomes for communities. With stints in great cities like Bellingham and Cork, Stephen currently lives in Seattle. He primarily covers land use and transportation issues and has been with The Urbanist since 2014.