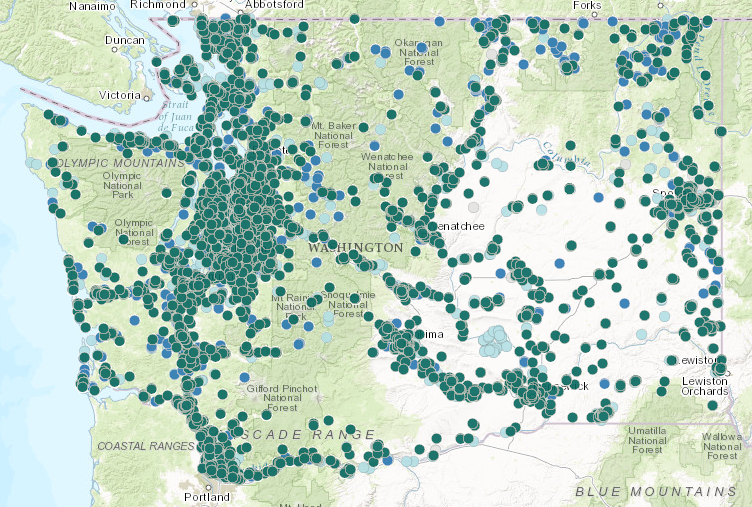 The number may shock you, but Washington state has identified over 12,300 toxic sites. Many of these are likely right in your backyard. While half of these sites have been remediated over the years, thousands more are likely unknown to the state. The Department of Ecology (DOE), however, has put together a useful interactive map that shows where toxic sites are located and what their remediation status is.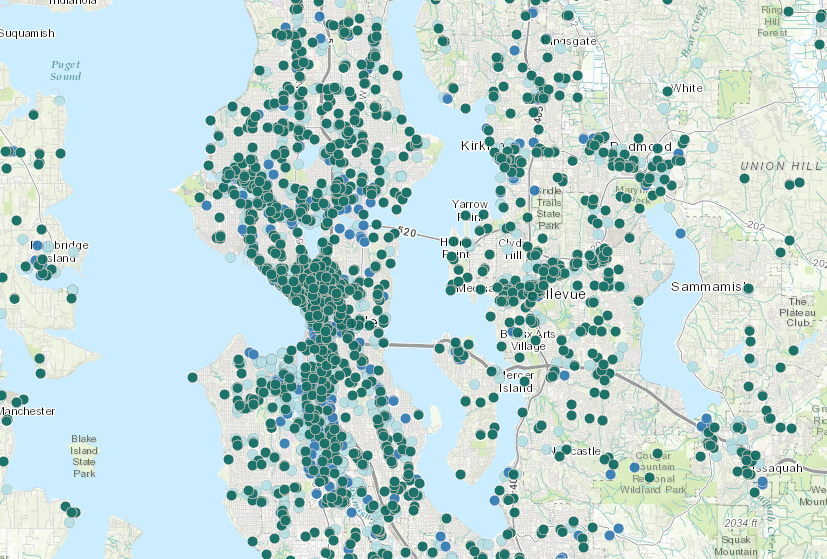 It's hard to say just how many toxic site are located within Seattle. But within a three-mile radius of Downtown Seattle, DOE's toxics map returned more than 800 sites. So it's probably safe to assume that there are well over 1,500 toxic sites in Seattle. Zooming into the Rainier Valley near Columbia City, it's possible to see that 36 toxic sites are located within one mile of the district. Eight of the sites are still awaiting cleanup near Columbia City while another 12 have been fully remediated. The types of properties that require cleanup may be surprising to some like residential and church uses. Others though, like cleaners, landfills, gas stations, and auto repair, shouldn't register as surprising toxic sites to most.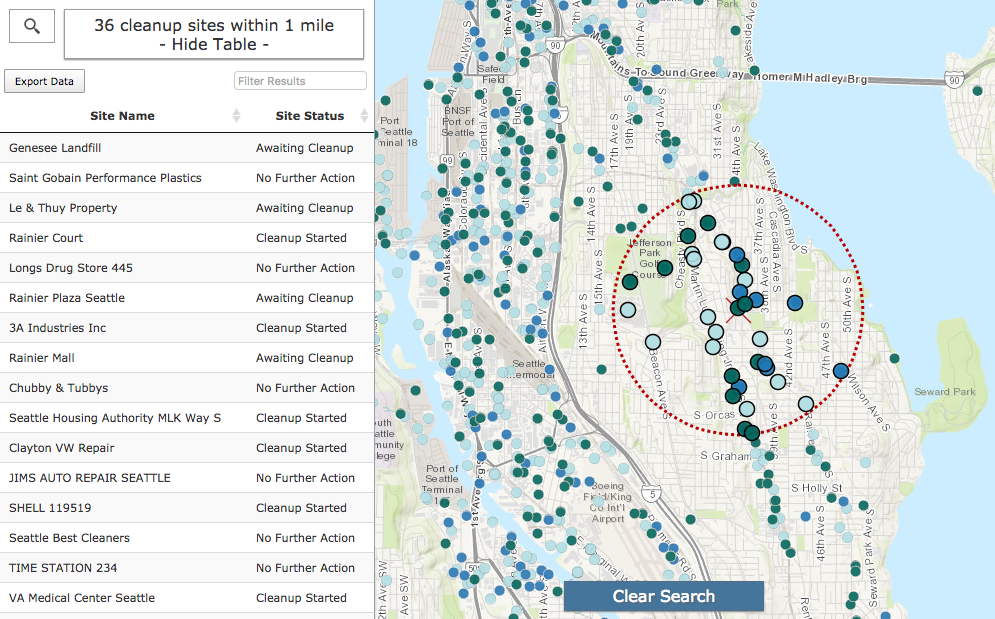 A cursory review of the toxic site pattern across Seattle should raise some concerns over environmental justice. Areas in Southeast Seattle appear to have a higher concentration of toxic sites compared to other like areas in Seattle. But with that said, dense districts and industrial areas of Seattle naturally register higher densities of toxic sites compared to lower density areas of the city.
Overall, the level of toxic site density across the region runs on a gradient from high to low almost in tandem with urban and rural densities. Seattle stands out in the map with the highest density of toxic sites. Arterial streets generally appear as the most likely locations for toxic sites, in part because commercial and industrial uses tend to be located on them. But residential streets are not entirely immune from toxic facilities, even in wealthier areas on the Eastside like Mercer Island.

Stephen is a professional urban planner in Puget Sound with a passion for sustainable, livable, and diverse cities. He is especially interested in how policies, regulations, and programs can promote positive outcomes for communities. With stints in great cities like Bellingham and Cork, Stephen currently lives in Seattle. He primarily covers land use and transportation issues and has been with The Urbanist since 2014.