The Go Green Conference starts tomorrow (March 16th) at 9am at the Washington State Convention Center. King County Executive Dow Constantine will provide introductory remarks and moderate the first panel titled "Businesses Leading the Way in Clean Energy, Green Building and Sustainable Operations" including panelists from Weyerhaeuser, REI, Seattle Metropolitan Chamber of Commerce, and the Renewable Energy Buyers Alliance.
Registration is still available until the end of the day and is $100 for students $195 for general admission. For those unable to attend, The Urbanist will be there on the ground tweeting out highlights from the conference. So follow us on Twitter at @UrbanistOrg for updates. Organizers expect many regional leaders to attend and report 518 people attended last year's Go Green Conference.
The new CEO of the Port of Seattle, Dave Soike, will provide introductory remarks at 9:15am. The conference program includes a mini-session titled "Sustainable Spend Analysis: Using financial data to measure your environmental performance" at 10:30am before launching into breakout panels that pull in a variety of panelists. I want to highlight a panel on tall timber buildings at 12:45pm that includes architect Susan Jones, who has written on the topic of cross laminated timber for The Urbanist.

11:00 Panel Topics
At 11am, the conference splits into three panels on different topics.
Building Healthcare and Business Climate Resilience – Moderator: Brenna Davis | Director of Sustainability, Virginia Mason, Colleen Groll | Manager of Sustainability Programs, Seattle Children's Hospital, Ngozi Oleru | Division Director, Environmental Health, Public Health Seattle & King County, Angie Woo | Climate Resiliency and Adaptation Lead, Fraser Health
Improving Workspaces with Green Choices – Introduction: Teresa Seyfried | UW Program Manager, UW Moving & Surplus, Moderator: Ed Clark | Associate Partner, ZGF Architects LLP, Jeff Frost | Project Manager, Brightworks Sustainability, Judith Heerwagen, Ph.D. | Research Psychologist, Office of Federal High Performance Green Buildings, Eileen Quigley | Sustainability Manager, Natural Resources Defense Council
Women Leaders in Clean Energy: Empowering Gender Equity – Jennifer Barnes | Vice President, Operations and Communications, OneEnergy Renewables, Annette Gardiner | Vice President of Gas Strategic Development, Itron, Marla Mellies | Senior Vice President & Chief Administrative Officer, Puget Sound Energy, Malin Young | Deputy Director for Science and Technology, Pacific Northwest National Laboratory
12:45 Panel Topics
At 12:45pm, following a lunch break, attendees will have three choices for a session.
Climate and Energy Best Practices to Maximize Economic and Environmental Benefit – Moderator: Jacqueline Drumheller | Manager of Sustainability, Alaska Air Group Brian Heather | President and CEO, SolTerra Jimmy Jia | CEO and Co-Founder, Distributed Energy Management Emma Johnson | Resource Conservation Manager, City of Bellevue
Are Tall Wood Buildings in Our Future? – Moderator: Leda Chahim | Government Affairs Director, Forterra, Brian Hatfield | Director of Economic Development, Department of Commerce Forest Products Sector, Susan Jones, FAIA LEED BD+C | Architect, atelierjones, Kate Simonen, AIA, SE | Associate Professor, University of Washington, Afton Walsh | Project Manager, Walsh Construction
Building Vibrant Sustainable Communities For All: Equitable Transit Oriented DevelopmentModerator: M.A. Leonard | Vice President and Market Leader, Enterprise Community Partners, Redi Fund, Claudia Balducci | King County Councilmember & Sound Transit Board Member, Will Hall | City of Shoreline Councilmember, Rob Johnson | Seattle City Councilmember & Sound Transit Board Member, Grace Kim | Principal, Schemata Workshop, Jake McKinstry | Principal, Spectrum Development Solutions
2:15 Panel Topics
Future of Transportation: On-Demand, Shared Mobility and Vehicle Electrification – Moderator: Harold Taniguchi | Director, Department of Transportation, King County, Chris Brandon | CEO, Wingz, Matt Horton | Chief Commercial Officer, Proterra, Charles Knutson | Governors Senior Policy Advisor on Transportation and Economic Development, Shefali Ranganathan | Executive Director, Transportation Choices Coalition
The Role of Performance-Based Regulations, Design, and Energy Management in Building Renovation: A Pacific Tower Case Study – Moderator: Dan McConnon | Director, Washington State Office of State Efficiency and Environmental Performance, Ash Awad | Chief Market Officer, McKinstry, Duane Jonlin | Energy Code & Conservation Advisor, City of Seattle DPD and State Building Code Council, Stan Price | Executive Director, Smart Buildings Center and Northwest Energy Efficiency Council, Kristin Ryan | Partner, Barrientos + RYAN LLC
Leadership Pathways in a Green Economy: The Social Imperative and Business Case for Driving Equity and Inclusion – Moderator: Arundhati (Arun) Sambataro | Program Manager, King County Equity and Social Justice, Perry England | Vice President, Building Performance, MacDonald-Miller, Ubax Gardheere | Equitable Strategies Manager, City of Seattle Office of Planning and Community Development, De'Sean Quinn | Board Member, Front and Centered, Forterra, and One America
4:00 Closing Panel: The Cost of Carbon
Following a 3:30pm closing keynote by Gwen Migita, who is Vice President Sustainability and Corporate Citizenship at Caesars Entertainment, the Go Green Conference will host its final panel titled Cost of Carbon: The Pathway Forward. Sarah Severn, Strategic Advisor at Washington Business for Climate Action, will moderate the panel, which includes Rob Bernard | Chief Environmental Strategist, Microsoft, Richard Eidlin | Co-Founder and Vice President, Policy and Campaigns, American Sustainable Business Council, and Christina Page | Sustainability Tech Strategist.
"This very special Closing Plenary will examine the current status of state, national and international business coalition efforts to price carbon and reduce GHG [green house gas] emissions," the program promises.
Following the very special closing plenary, the conference will hold a networking reception at 5pm including airline ticket giveaways. From there, hopefully all involved will go out into the world to help make it a better and more sustainable place.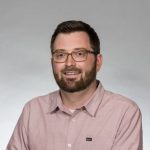 Doug Trumm is the executive director of The Urbanist. An Urbanist writer since 2015, he dreams of pedestrianizing streets, blanketing the city in bus lanes, and unleashing a mass timber building spree to end the affordable housing shortage and avert our coming climate catastrophe. He graduated from the Evans School of Public Policy and Governance at the University of Washington. He lives in East Fremont and loves to explore the city on his bike.