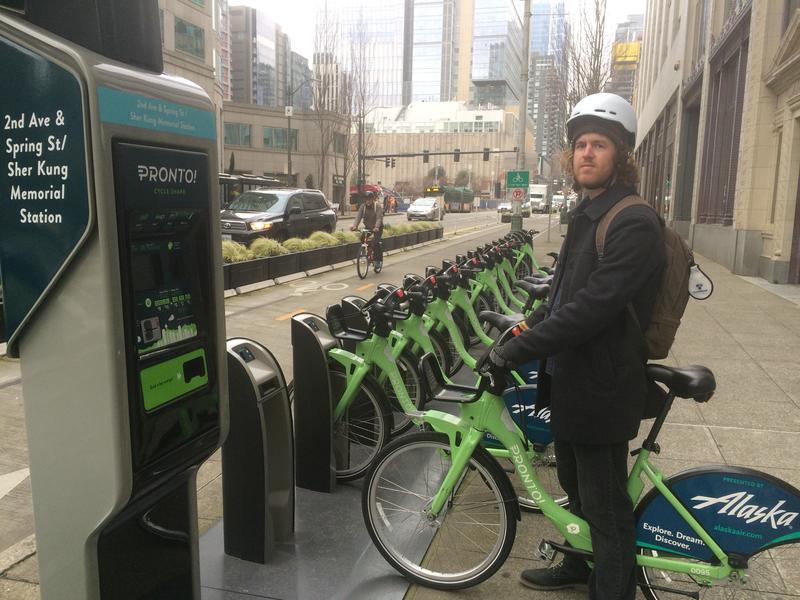 Seattle's bikeshare program (Pronto) is no more, but before the system was dismantled over the weekend, our Senior Editor Ryan Packer did a ride-along with KUOW staff on Friday. KUOW's Matt Martin interviewed Packer on his last ride to work in Downtown from his Capitol Hill residence–one of more than 2,000 trips that he made since the birth of program. Packer shared his perspective on the bikeshare network saying that it never really took off due to a subpar system design (e.g., station density and expansiveness) and lack of a coherent, comfortable bicycle network. The KUOW piece, which aired yesterday, also shares the perspectives of Gabe Klein who helped launch the renowned Capitol Bikeshare program and fellow listeners.

Featured image credit to Matt Martin and KUOW.

Stephen is a professional urban planner in Puget Sound with a passion for sustainable, livable, and diverse cities. He is especially interested in how policies, regulations, and programs can promote positive outcomes for communities. With stints in great cities like Bellingham and Cork, Stephen currently lives in Seattle. He primarily covers land use and transportation issues and has been with The Urbanist since 2014.