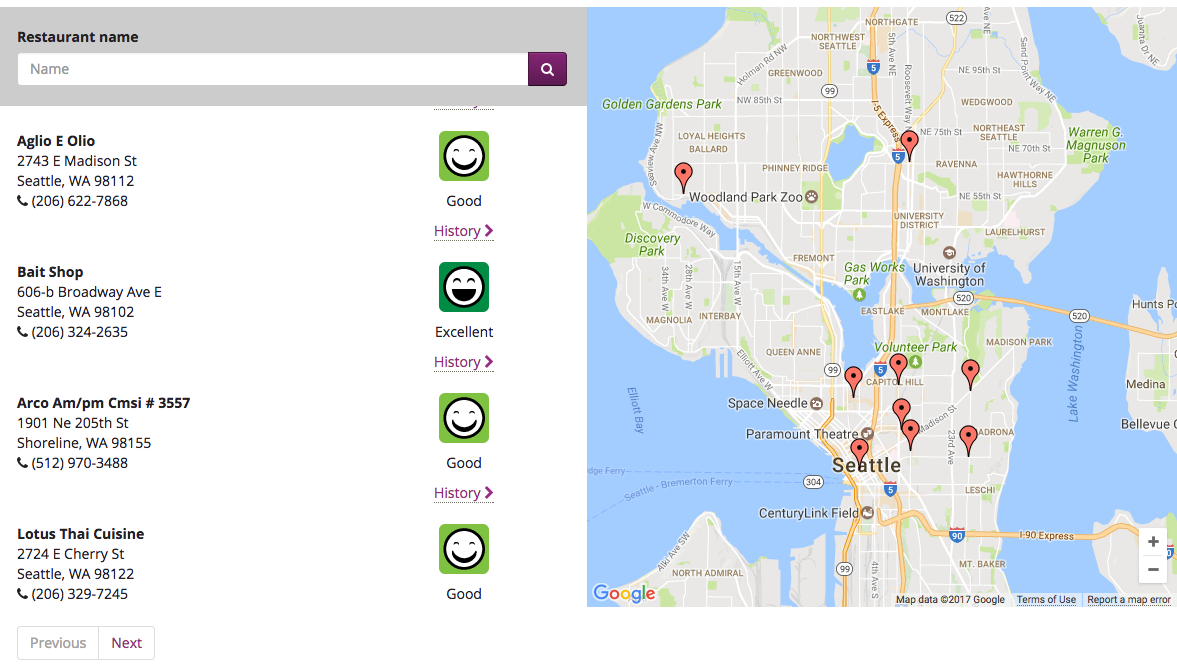 Public Health—Seattle and King County (PH-SKC) has released a new online tool that helps consumers understand the food safety practices of local restaurants–before even stepping foot in them. The online database builds upon a recent county-wide initiative to educate the public on food safety practices through an easy-to-understand food safety rating system.
All restaurants in King County should have food safety rating placards placed near their main entrances by the end of the year. Most areas of Seattle already have been inspected by PH-SKC this year and received their placards. Using emojis, the system ranks restaurants as "Excellent," "Good," "Okay," or "Needs to Improve." Except for the latter ranking, the others are based upon a curve in relation to the quality of other restaurants in a given area and the overall food safety practices of the business.
To get a better understanding of food safety practices of a particular restaurant, consumers can search PH-SKC's new online database for a specific restaurant. A full or partial name will populate a list of restaurants that match the query. The online tool will also generate a map showing the location of possible restaurant matches, which can help whittle down the list to a specific restaurant when more than one location matches the search.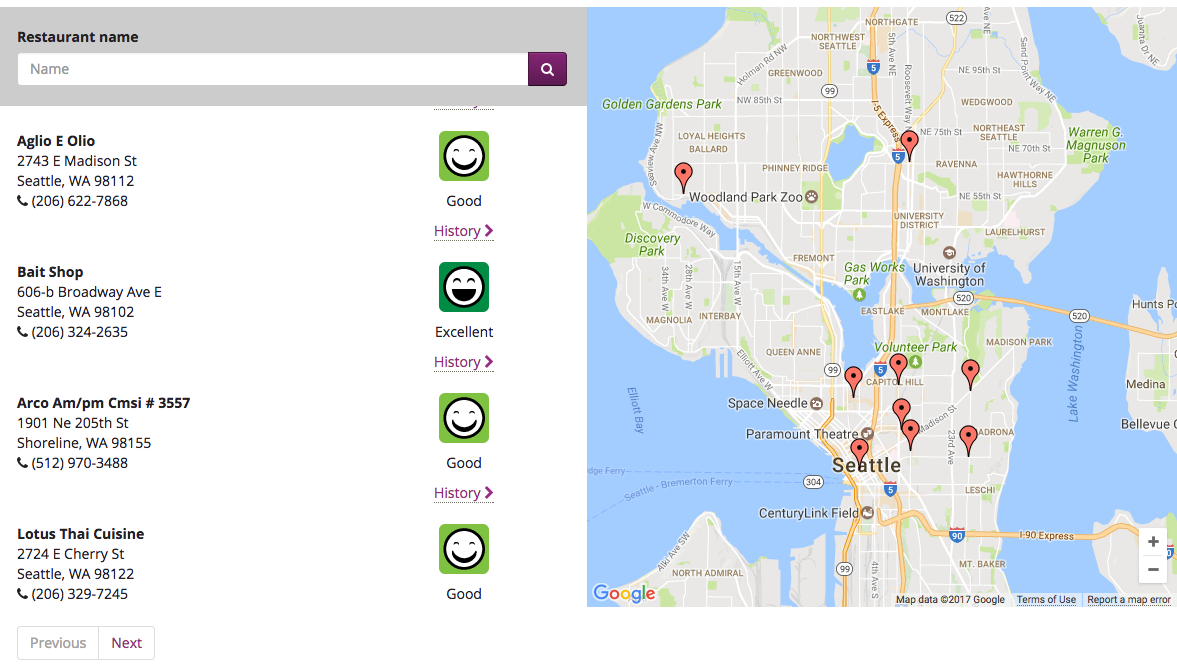 Each restaurant that appears in the list will depict the current food safety rating (happy emojis are good, unhappy emojis are bad) that the location has received by PH-SKC. Other details will also appear, such as the address, phone number, and a link to food safety history. Clicking on the "History" link will bring up a new screen that shows recent inspection history, flags past violation scores, and highlights consultations with the restaurant to improve food safety. The data on inspections can go back up to 16 years in some cases.
Consumers can get additional details about the type of violations that PH-SKC noted during inspections. As may be obvious by scores for each violation: the larger the number, the more significant the violation. This is also reflected by the red (serious violation) and blue (minor violation) flags preceding the violation details.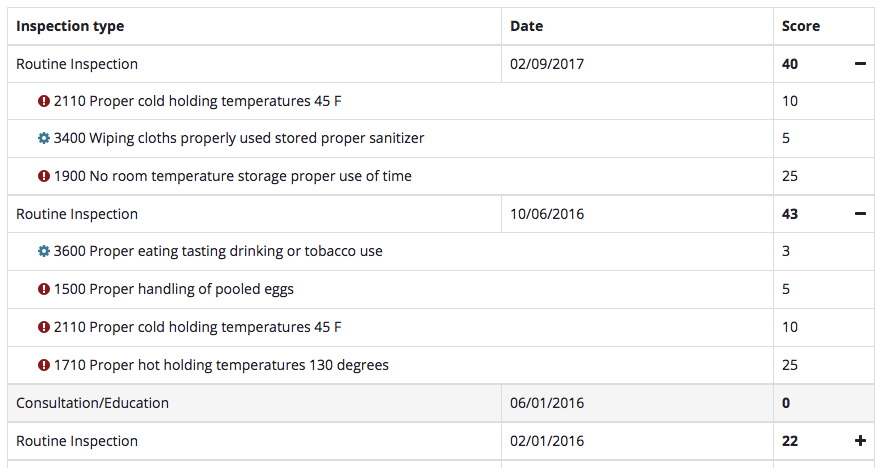 Routine inspections usually are conducted one to three times per year. If an inspection results in over 35 points, there will generally be a return inspection. Violations over 90 points result in a suspension and closure of the restaurant until a return inspection is made and the restaurant passes an inspection satisfactorily. Restaurants that have recent reopened after suspension will be noted a "Needs to Improve" notice through the food safety rating system.
The online database has just over 2,000 restaurants registered in it so far. As PH-SKC expands the new food safety rating system this year, more restaurants will be added to the new database. If a location isn't yet registered in the database, PH-SKC does have a workaround to locate past inspections through a separate database, but it isn't as simple to use. So if you're interested in knowing the quality of your local restaurants, give the PH-SKC tool a spin.
Related Article

Stephen is a professional urban planner in Puget Sound with a passion for sustainable, livable, and diverse cities. He is especially interested in how policies, regulations, and programs can promote positive outcomes for communities. With stints in great cities like Bellingham and Cork, Stephen currently lives in Seattle. He primarily covers land use and transportation issues and has been with The Urbanist since 2014.