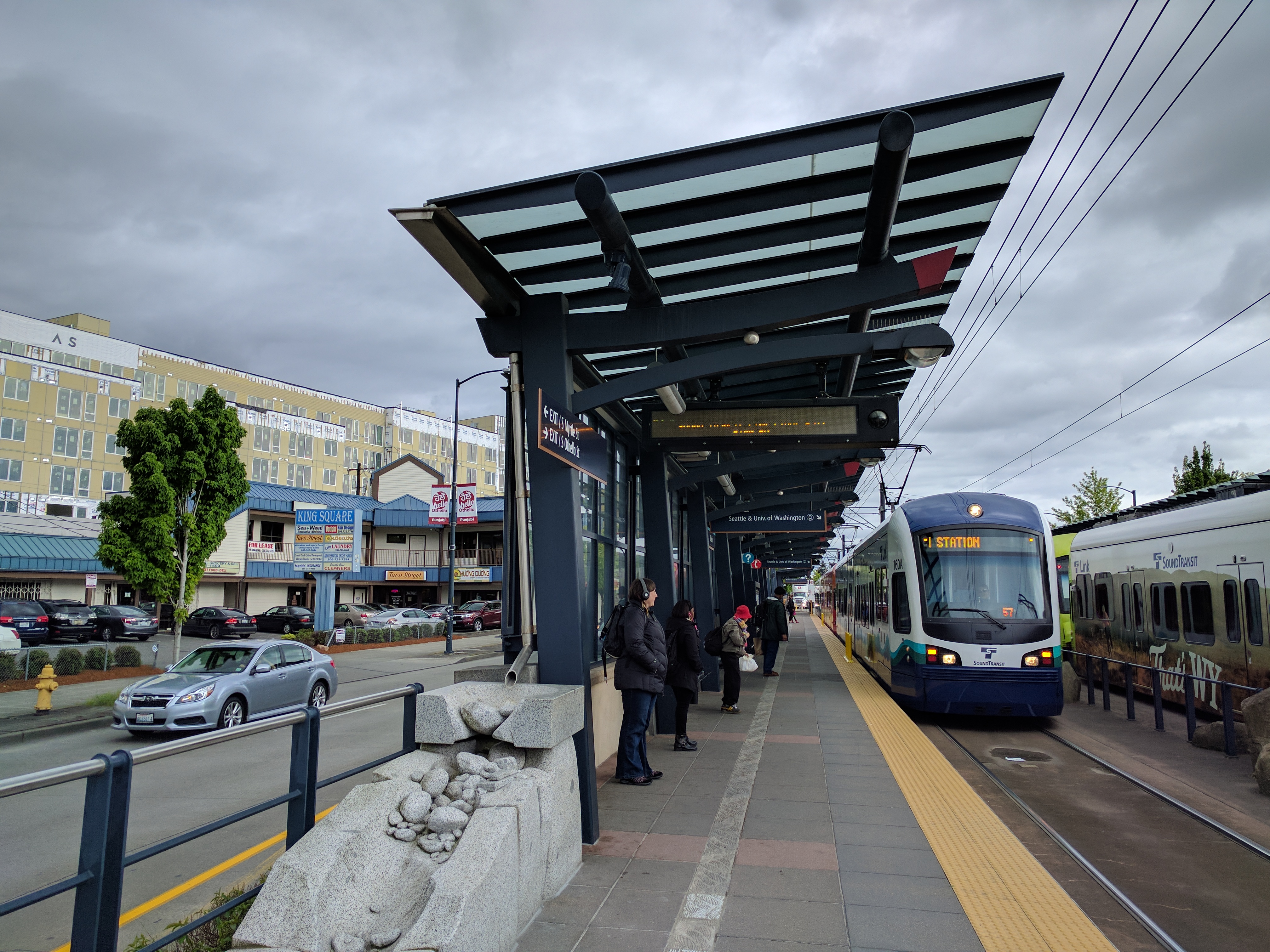 This week is affordable housing week in Seattle. There are events scheduled through next Monday, including tours, discussions, and workshops. Yesterday's affordable housing event included a tour of the Mercy Othello Plaza development and a panel discussion about the intersection of transit-oriented development and affordable housing.
The event started with a tour of Mercy Housing's project, Othello Plaza, located next to the Othello light rail station. In 2014 the land was purchased from Sound Transit in a deal designed designed to put affordable housing near transit. This model was put formalized in the ST3 law, requiring 80% of surplus land to be used for affordable housing. The Financing for the project was secured in February of 2015 and construction was completed in March of 2017. The largest local source of funding was the 2009 Housing Levy. Remarkably, Mercy Housing was able to source 40% of the labor hours from workers who live in distressed communities near the development. It includes 108 housing units for households with incomes between 30% and 60% of the area median income. Upon completion, over 2,000 applications were submitted from families needing housing, a typical problem even though the city is seeing a huge construction boom.
The development includes resources beyond housing, including a conference room. Mercy provides supportive services at all of their facilities that focus on improving health, education, finances, and public engagement. These wrap-around services extend to anyone in the community that might need them, rather than just residents of the building, providing a great community resource. The building also has a lot of families. There are 53 two-bedroom units and 10 three-bedroom units. Multi-bedroom units are exceedingly rare in new apartment buildings in Seattle and there are appropriately a lot of children who live in the building. Mercy Housing expects over 200 children in the building once it's completely leased. An outdoor patio with a playground allows families a semi-private space, although there was only one kid using the jungle gym during the tour.
TOD Panel Discussion
After the tour, participants headed to Roberto Maestas Plaza for a panel discussion. The discussion was held at the El Centro De La Raza affordable housing development next to Beacon Hill Station and took place in the community space on the ground floor. The same development includes ground floor commercial space and a public plaza.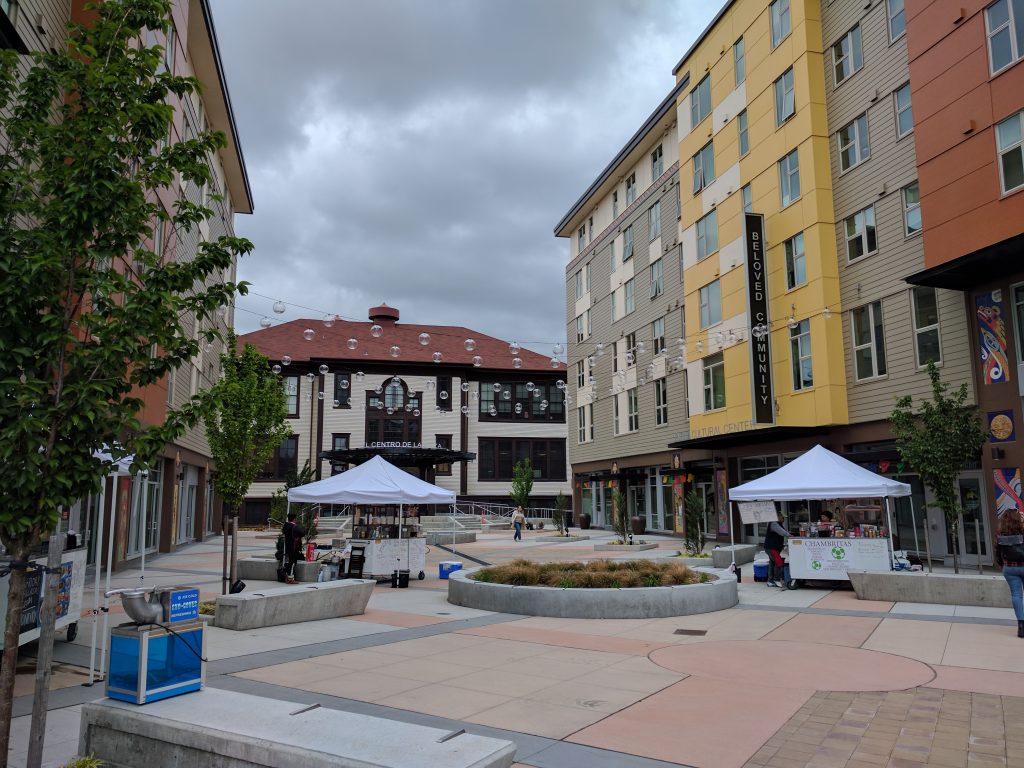 The panel participants were Uche Okezie from Homesight, Kelly Rider from King County Community and Human Services, Abigail Doerr from Transportation Choices Coalition, and Emily Alvarado from Seattle Office Of Housing, with Bryce Yadon moderating from Futurewise.
The panel focused on obstacles to affordable, transit-oriented development. Questions revolved around how to engage communities and how to ensure transit maintains affordability. A number of suggestions and examples were provided, such as the Rainier Community Development Fund, implementing inclusionary zoning, community engagement that includes childcare, zoning changes, reducing development timelines, and using the race and social justice framework for decision making. Overall, there was agreement that there are no easy answers and persistent community involvement is key.  
Affordable housing week provides a great opportunity to learn more about affordability from experts. You can see upcoming events here.
Editor's Note: This article has been edited to include information about how Sound Transit's surplus land will be used for affordable housing.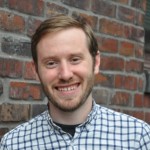 Owen does servicing and consulting for a software company to pay the bills. He has an amateur interest in urban policy, focusing on housing. His primary mode is a bicycle but isn't ashamed of riding down the hill and taking the bus back up. Feel free to tweet at him: @pickovven.