Weeks before Mayor Murray was supposed to announce the winner of the redesign contest for KeyArena–hereafter called Seattle Center Coliseum*–AEG withdrew its proposal, breaking the suspense that Oak View Group would be the winner.
AEG argued the process was not fair and its competitor was not being forthright in its finances. We do know that AEG asked for $250 million in public financing, whereas Oak View Group claimed it could finance its proposal privately, even retracting its request for a publicly-funded 850-stall parking garage recently.
"We fear the City is driving toward an unrealistic financing structure, and we believe the City has failed to conduct a sufficiently thorough, objective and transparent process to properly evaluate the respective strengths and weaknesses of the two proposals and, most significantly, to identify the proposal best positioned to deliver a project consistent with the community's interests," AEG's withdrawal letter read.
Over AEG protests, Mayor Murray's announcement proceeded with pomp and circumstance on June 7th. Oak View Group CEO Tim Leiweke called the Seattle Center Coliseum the biggest opportunity of his career. Seemingly in one breath he promised to land an NHL team, turn the arena into a top ten concert venue, and end child homelessness.
Murray: "Now is the time to seize this historic moment of innovation and growth to build an arena for the 21st century." pic.twitter.com/cA6F5zYCdd

— The Urbanist (@UrbanistOrg) June 7, 2017
Leiwke used to lead AEG before being ousted in 2013, after which he co-founded Oak View Group. Critics pointed out the boastful Leiweke had made similarly big promises in Los Angeles (while still with AEG) and failed to land a NFL team. For his part, Leiweke painted the prospects of bringing back the Sonics to Seattle as a long term project and predicted the NHL would be first to come to Seattle. Moreover, he reiterated that the arena already has an anchor tenant in the Seattle Storm WNBA franchise.
Leiweke: "This arena was 76th in concerts last year. We are going to make it a top ten venue." #SeattleCenterColiseum

— The Urbanist (@UrbanistOrg) June 7, 2017
Improving Transportation Plan
But sports franchise speculation aside, arena developments have immediate bearing for urbanists based on how they affect the transportation system and the public realm. While AEG appeared to have the edge with the better transportation plan, the two plans shared many similarities. Both promised to upgrade the Seattle Monorail to handle about twice the traffic and to integrate it with the ORCA card system to allow easier transfers.
One difference: whereas AEG proposed a transit hub, Oak View Group initially wanted a 850-stall parking garage funded by the Port of Seattle. That plan was axed and replaced by 400 stalls below the arena after receiving pushback on both the financing and traffic/streetscape impacts of a large above-ground parking garage. Additionally, Oak View Group hopes to create a smartphone app that allows motorists to identify and reserve parking spots near the arena and to set up an app-based taxi drop off zone.
Will City Bristle At Goldman Sachs Involvement?
The private financing Oak View Group relied on came primarily from Goldman Sachs, which has the potential to become a stumbling block in a city that recently voted to divest from Wells Fargo for funding the Dakota Access pipeline (DAPL). Guess who else is funding DAPL? Goldman Sachs of course.
Goldman Sachs, like many of its competitors, is known for contributing to the financial collapse of 2008 through packaging toxic subprime assets and ultimately paid $5.1 billion to settle the resulting lawsuit.
Looking Ahead
Mayor Murray likely intended the Seattle Center Coliseum upgrade to be one of his signature achievements as mayor, but seeing the project through–or redirecting efforts toward the SoDo Arena–will fall upon his successor after his hopes of a second term were dashed when rape allegations surfaced. Were AEG's aspersions against Oak View Group's finances just sour grapes? Will the plan hold up to scrutiny? Will fears of an Uptown traffic meltdown make policymakers balk at boosting the Seattle Center Arena's capacity?
Assuming Seattle Center plan goes ahead, what will Chris Hansen do with all the SoDo real estate he's bought up? Properties valued at $123 million. Perhaps he can still capitalize by redeveloping the southern end of the stadium district with offices and retail and perhaps housing and hotels, too, if the zoning changes. Of course one can't yet count Hansen out of the arena contest either with a new administration set to take over and plenty of questions to still be answered.
*We will keep calling it Seattle Center Coliseum until deadbeat Key Bank starts paying up again for its naming royalties, which it hasn't done since 2011.
Seattle Center Coliseum Renovation Plans Go In Two Directions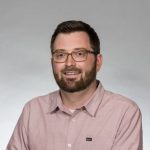 Doug Trumm is the executive director of The Urbanist. An Urbanist writer since 2015, he dreams of pedestrianizing streets, blanketing the city in bus lanes, and unleashing a mass timber building spree to end the affordable housing shortage and avert our coming climate catastrophe. He graduated from the Evans School of Public Policy and Governance at the University of Washington. He lives in East Fremont and loves to explore the city on his bike.