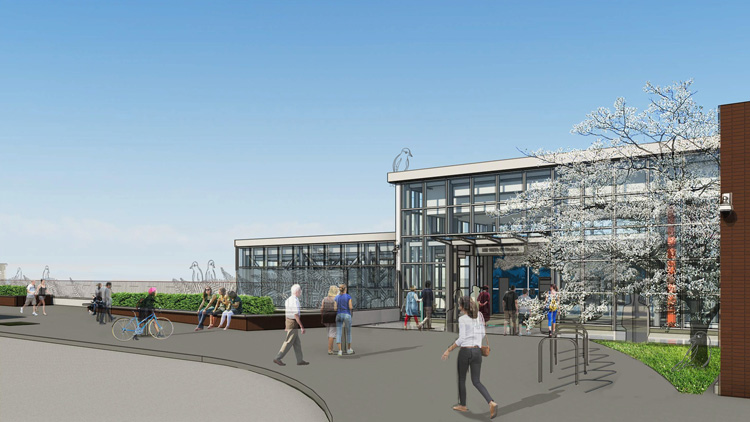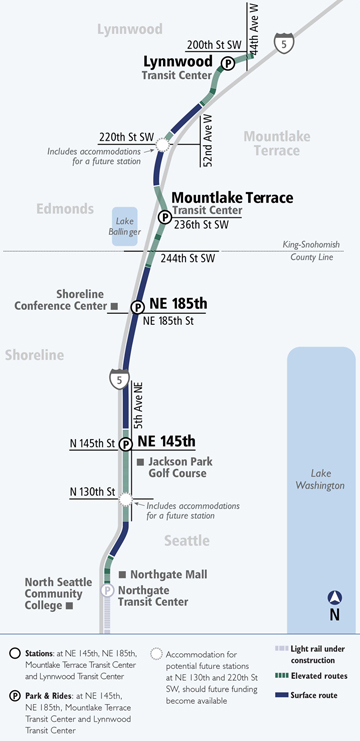 Sound Transit recently released details on its 60% design plans for two new stations and select corridor improvements as part of its Lynnwood Link extension. The updated details cover stations in Shoreline at 145th Street and 185th Street, which are slated to open for passenger service in late 2023.
Sound Transit plans to make the 60% designs for Mountlake Terrace and Lynnwood Stations available later this month. For now, the public can provide general feedback on the Shoreline station designs, art, and corridor improvements.
Background
Both light rail stations in Shoreline will be nestled into right-of-way adjacent to I-5. The at station NE 145th St will be built as aerial platform while its counterpart at NE 185th St will be at the level of I-5, which is lower than most of the other station facilities. Sound Transit is estimating that travel times from the stations to Downtown Seattle will be 16 minutes and 19 minutes respectively. Heading in the northbound direction, getting to Lynnwood will take 10 and seven minutes respectively.
The overall Lynnwood Link extension will deliver 8.5 miles of new light rail. When passenger service starts in 2023, trains will on the new extension will be arriving at stations every four minutes during peak commute times. Two lines will provide service to Kent/Des Moines (via Sea-Tac Airport) and Redmond (via I-90) splitting at International District-Chinatown Station.
145th Street Station
The general design for 145th Street Station has remained the same since the fall, but designers have brought additional clarity to the function of spaces and added details to make the station feel more multi-dimensional. The station will be of the elevated variety next to I-5 with a bus loop for transfers and a large parking structure directly off of 5th Ave NE. While the station will have direct pedestrian access to the street, it is currently not designed to match likely desire lines for those on foot and has minimal public plaza space.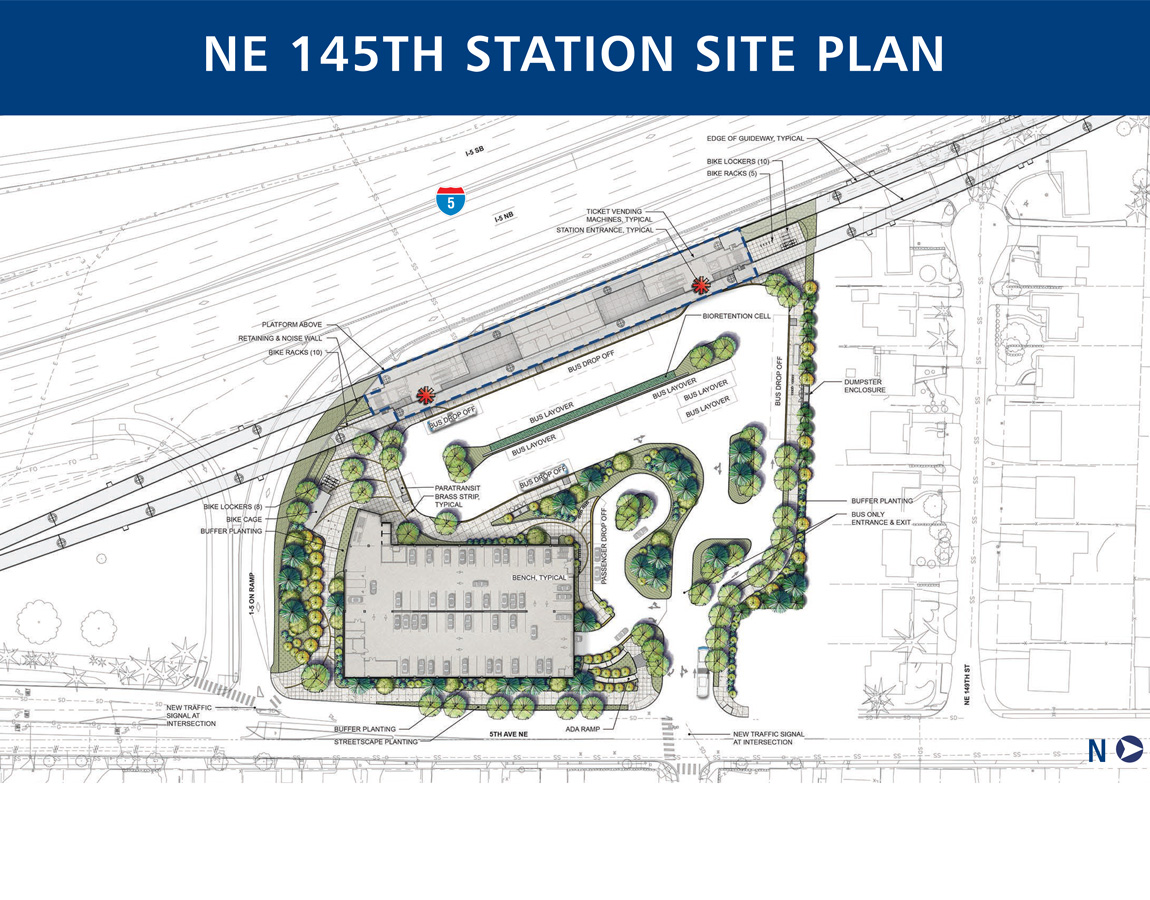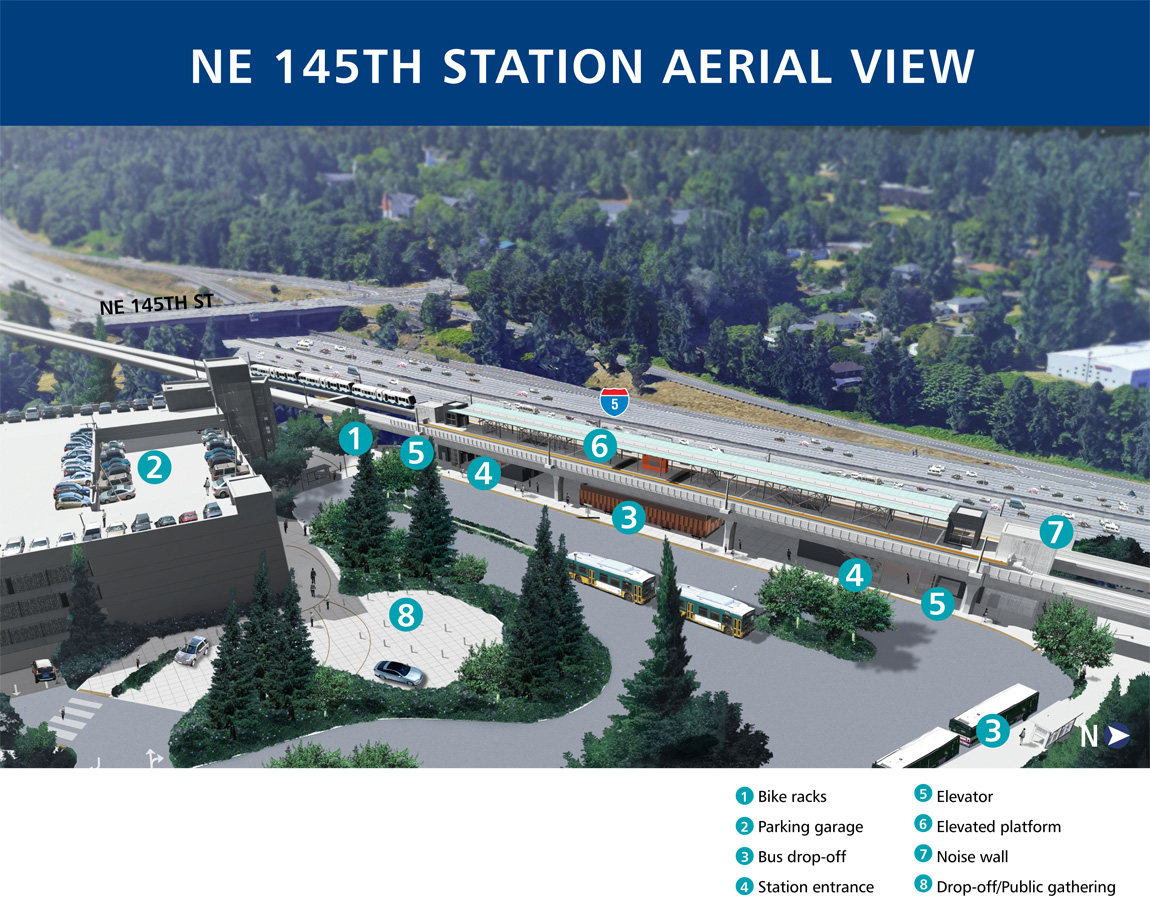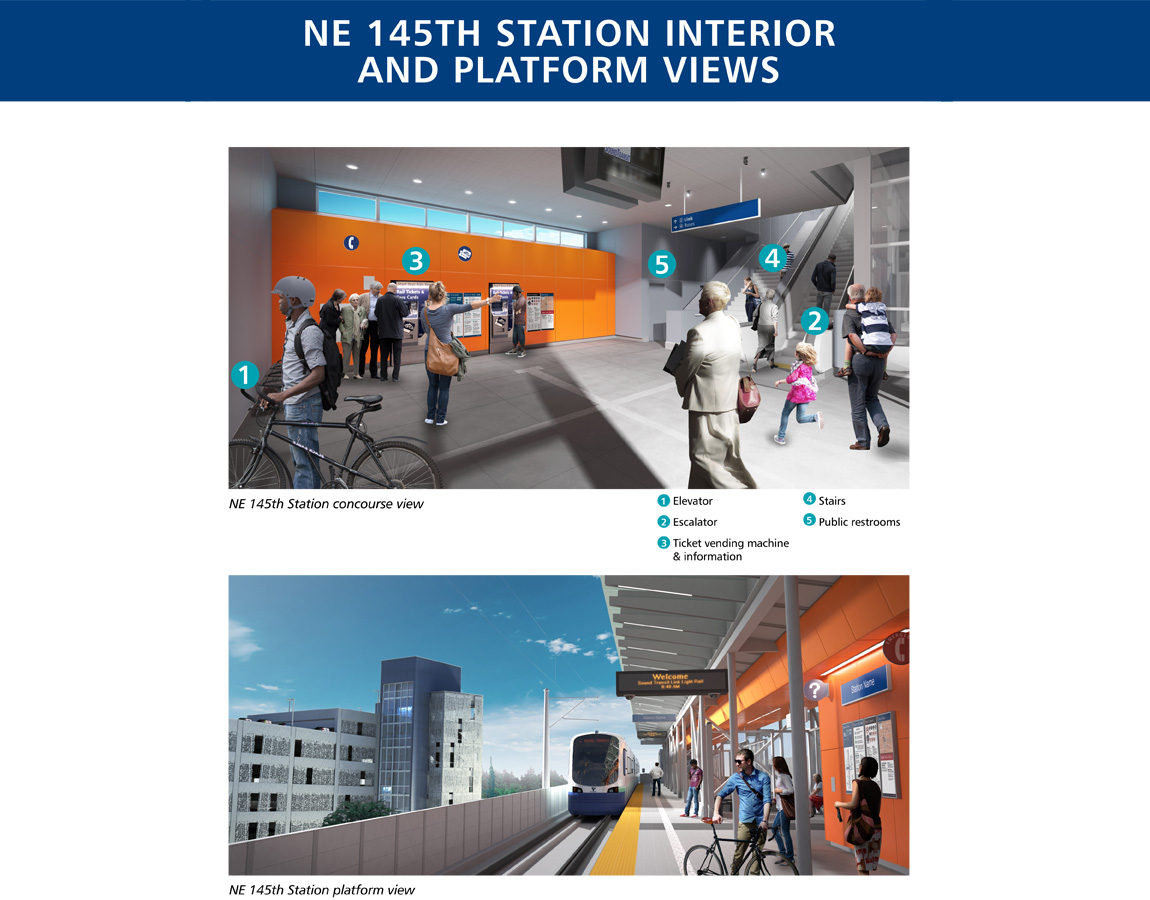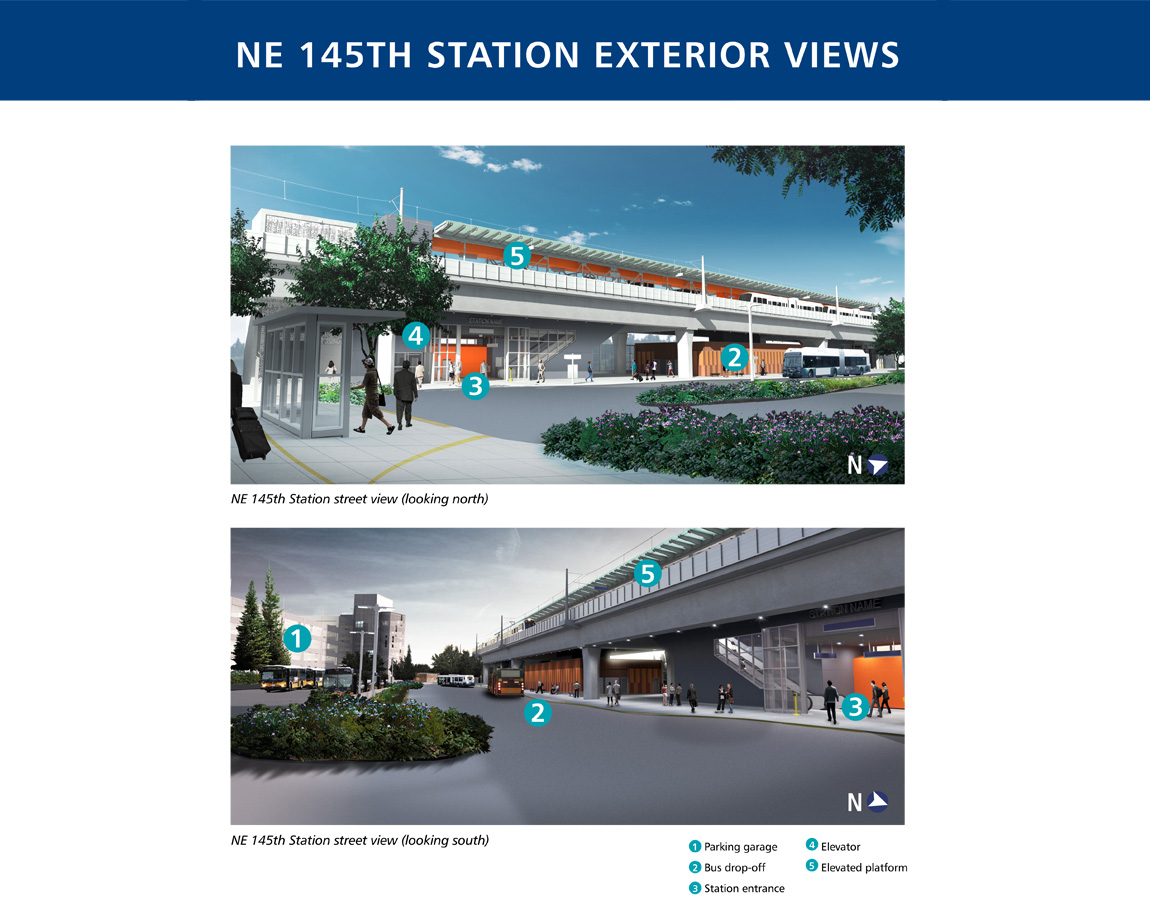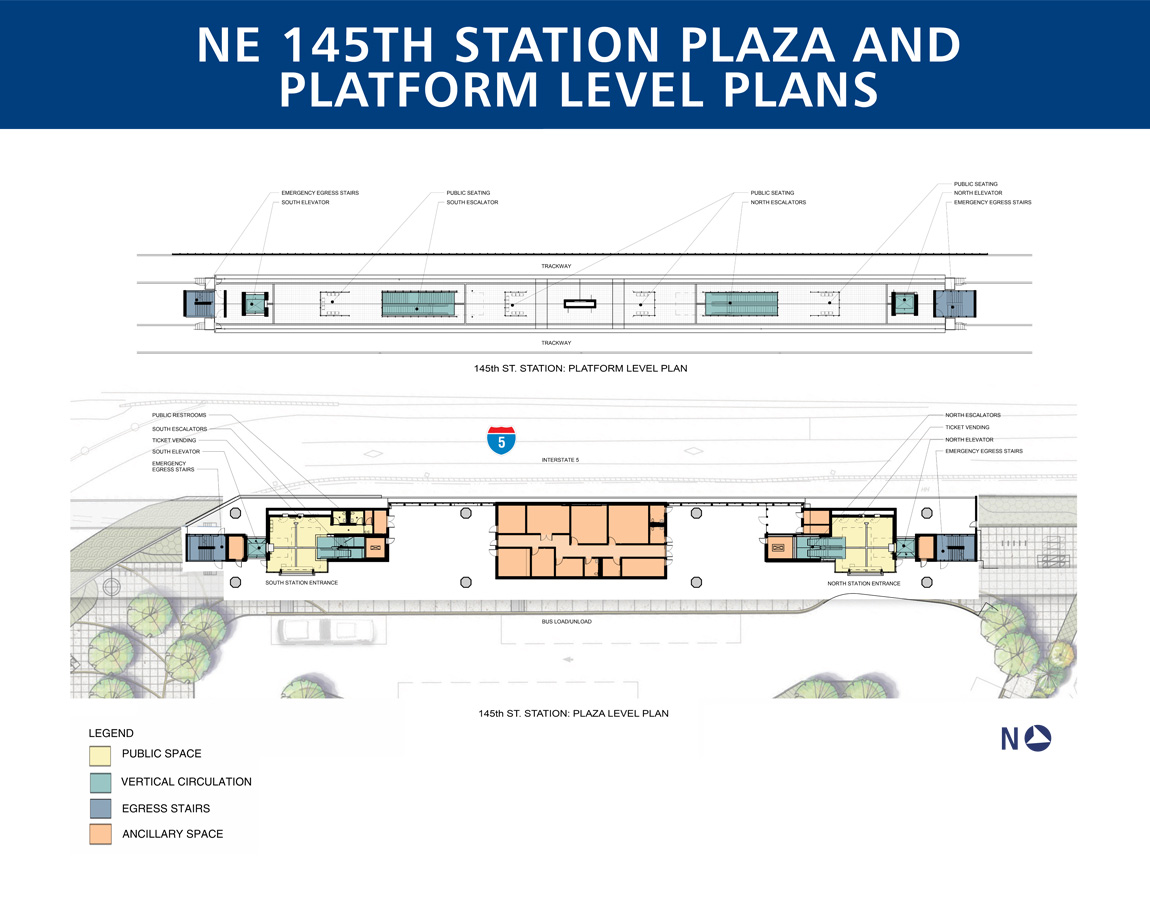 185th Street Station
Some adjustments to the overall plan for 185th Street Station have been since the fall at 30% design. Notable changes include a smaller area occupied by the parking garage and larger open space next to it as well as updates to landscaping. The update designs also literally paint a better picture of what the transit facilities will look like adding color and more texture. The station will be built to approximately the same level as the I-5.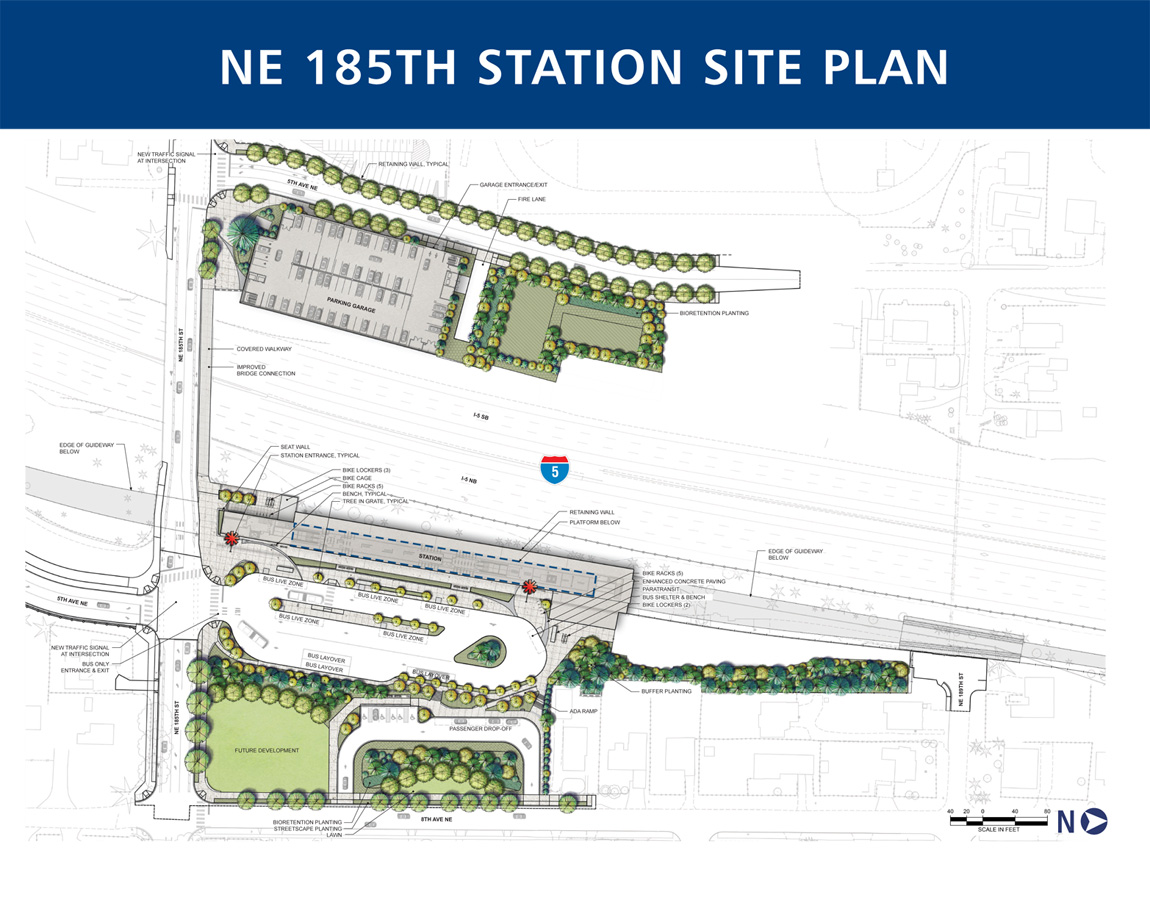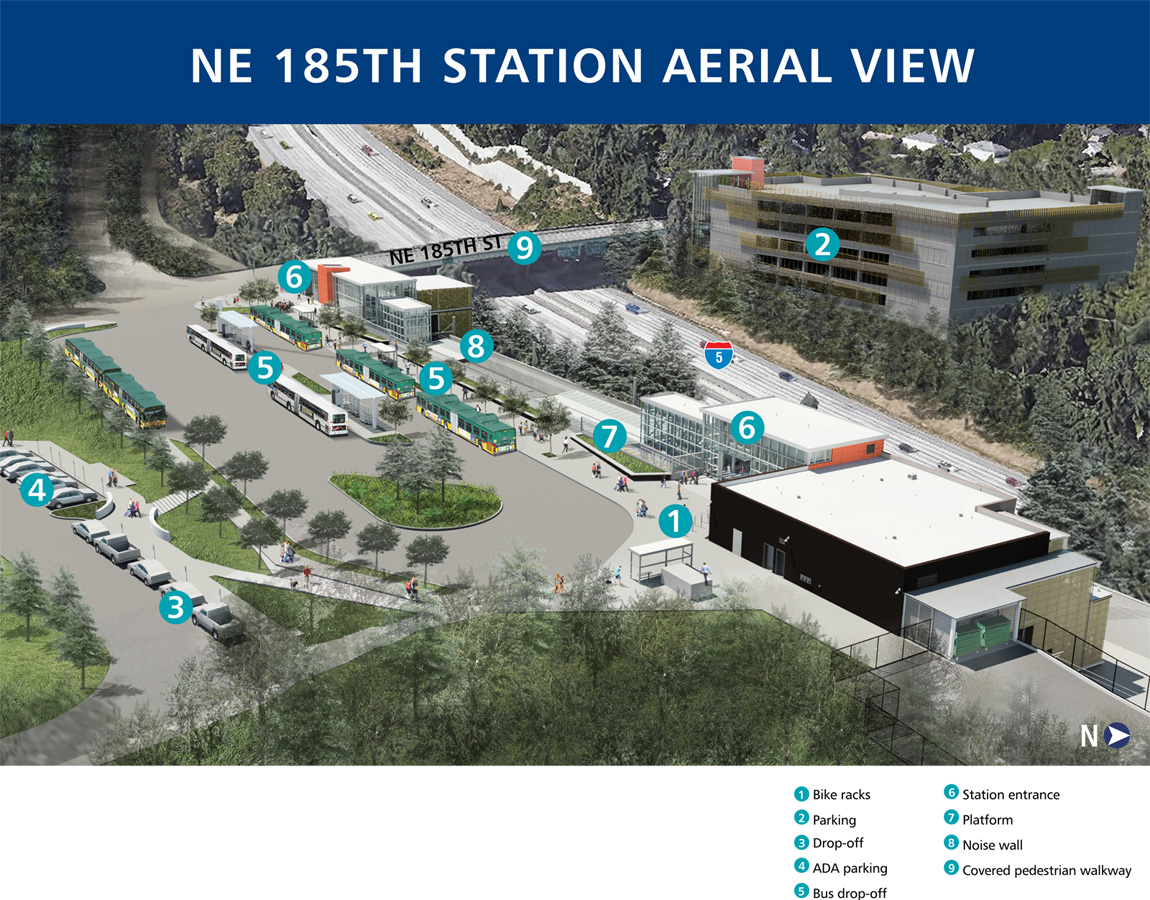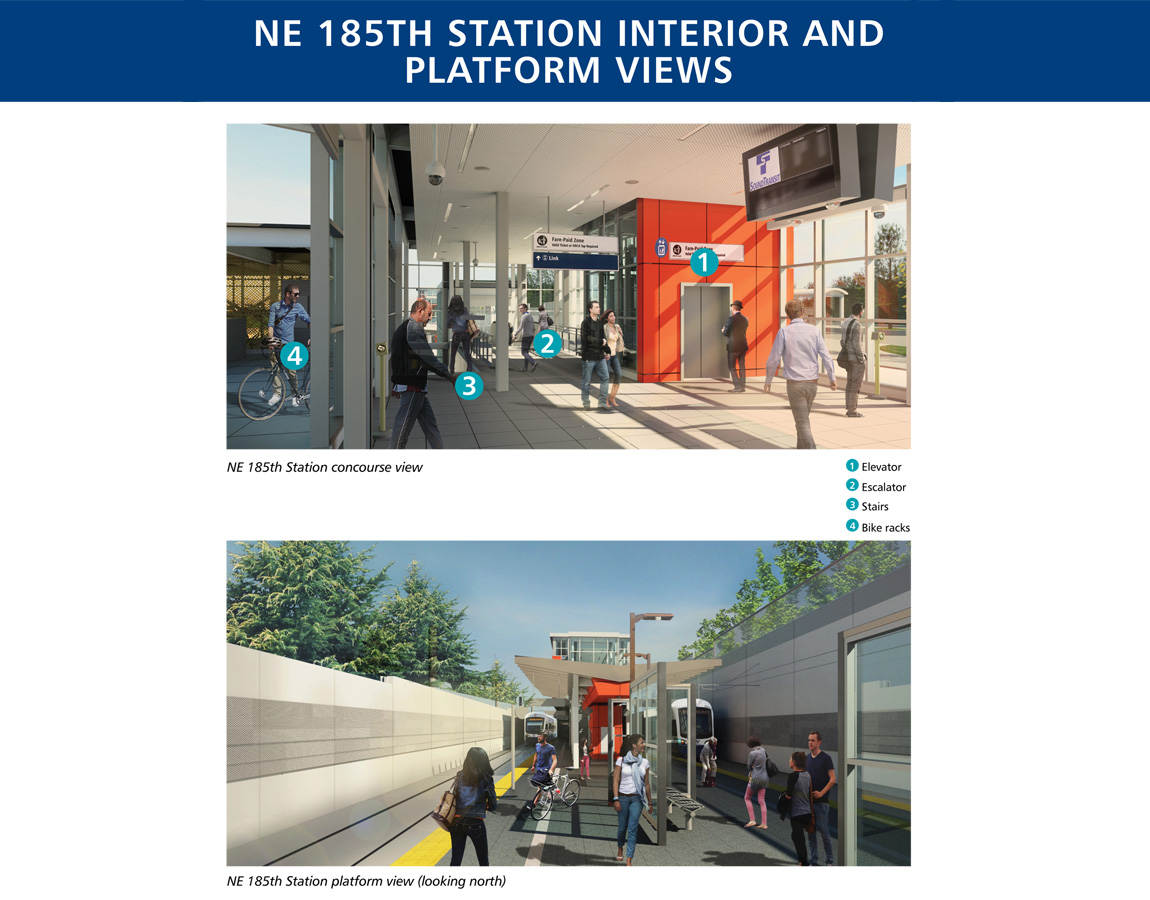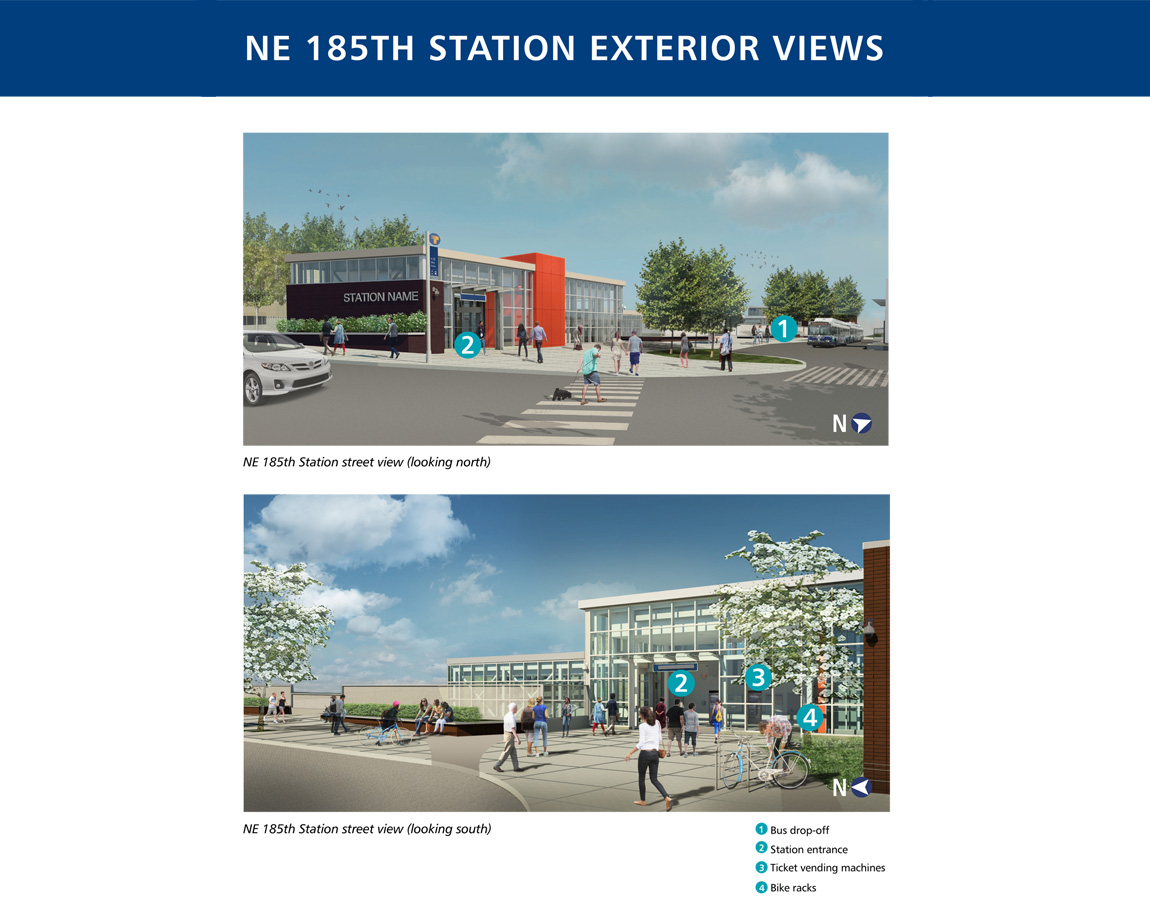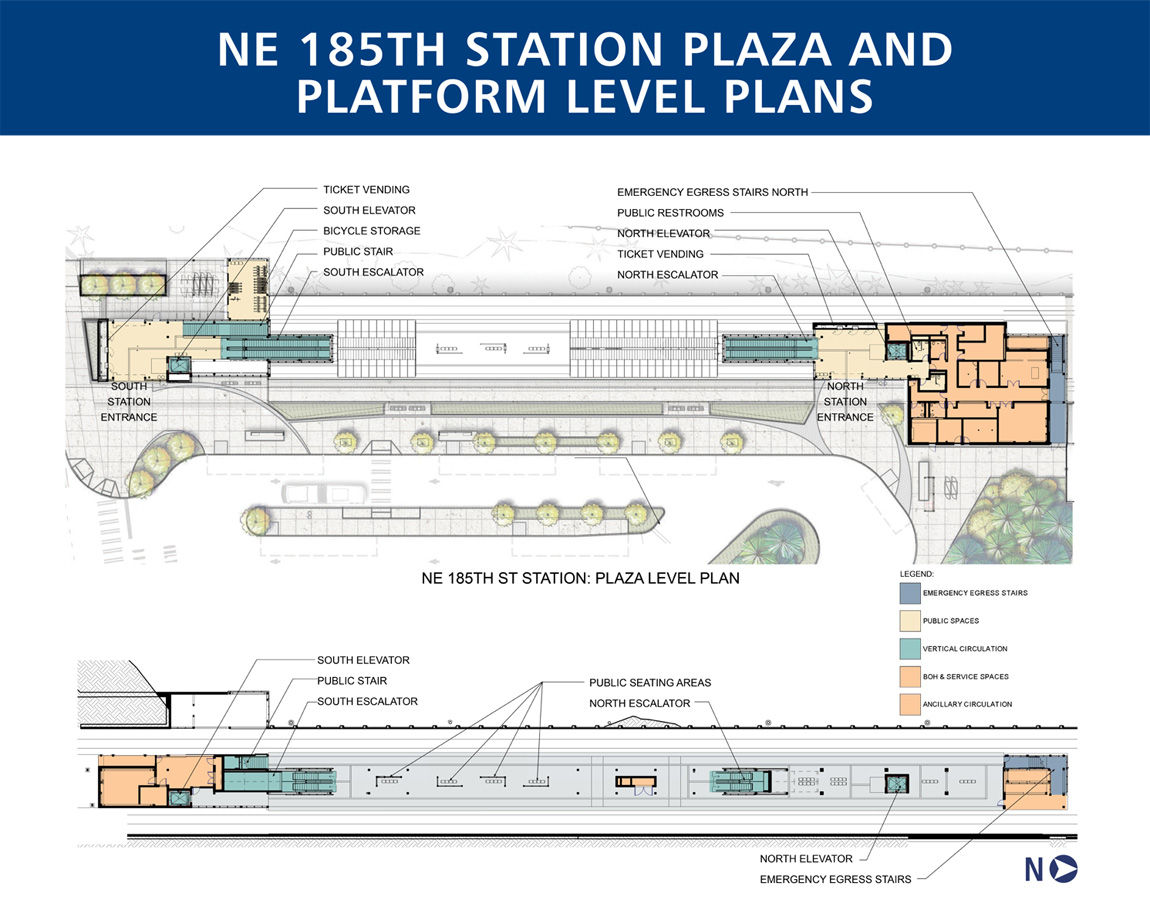 Station Art and Sound Walls
Sound Transit has commissioned two different artists to design and integrate public art into the Shoreline stations. In consultation with the City of Shoreline and local communities, the agency has picked Buster Simpson, a local luminary artist, and Mary Lucking, an artist from Arizona, to develop unique art pieces for the stations.
Simpson will design two sculptures for the 145th Street Station that will be attached to the future parking structure. The concept for the pieces derives from the flow of water from buildings to the ground. He's calling the sculptures "Helical Sign Wave Trusses," which may seem somewhat meaningless without context. In his own words, he says that the "sculptures are metaphoric conveyances of the storm water coming off the station garage's roof into a mitigating bog and moss landscape. The form's curving rivulets suggest the dynamics of the water's meander, making transparent, legible and instructive the respectful journey of water at this, one of the sources of Thornton Creek."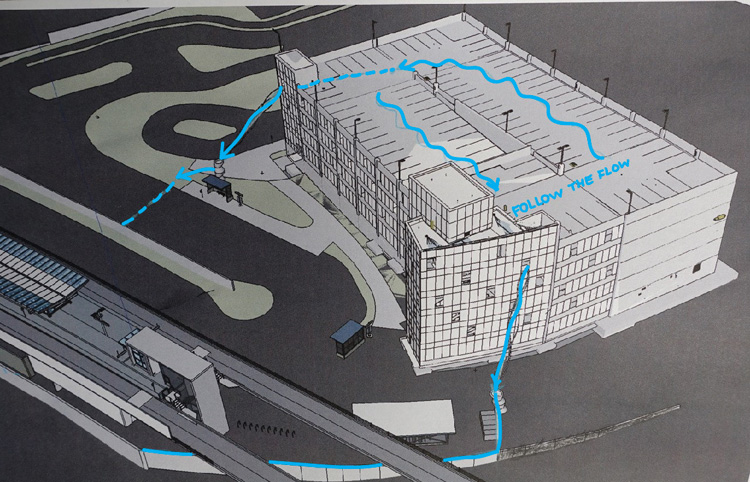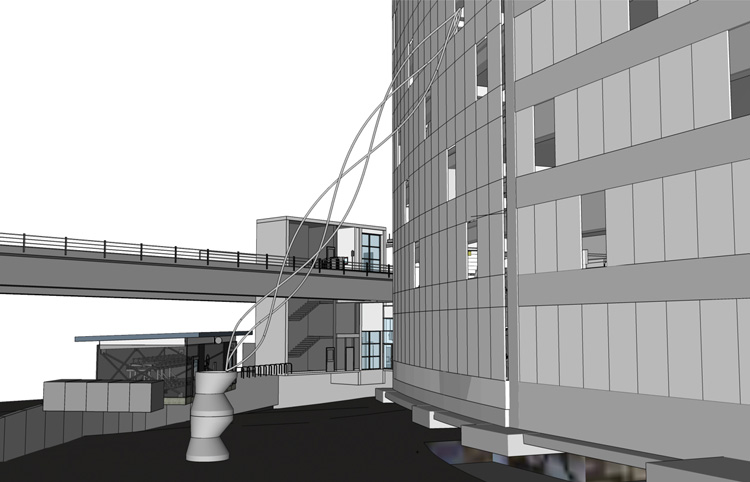 Lucking will take the lead on designing art for the 185th Street Station. She plans to use a less grandiose approach to artwork at the station by creating a variety of mosaics and cut metal screens that convey images of bird and plants. The imagery of the birds and their habitat is highly stylized and playful. Lucking says that her designs evoke parallels with future riders. "In some places, the birds are hanging out in a group, like people waiting for a train," she says . "Their postures and gazes suggest that they are talkative, bored, shy, sleepy, curious or wistful–the emotions of the daily commute. Like real birds, they share our physical space, but experience it in a different way." There isn't a single source for Lucking's designs, but there were in part inspired after visiting the area where she discovered neighborhoods blending in with large trees. She also thinks that nesting birds communicates a natural sense of being home.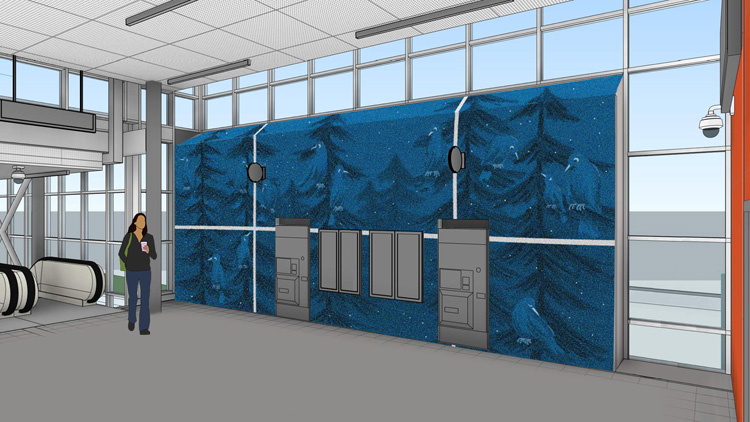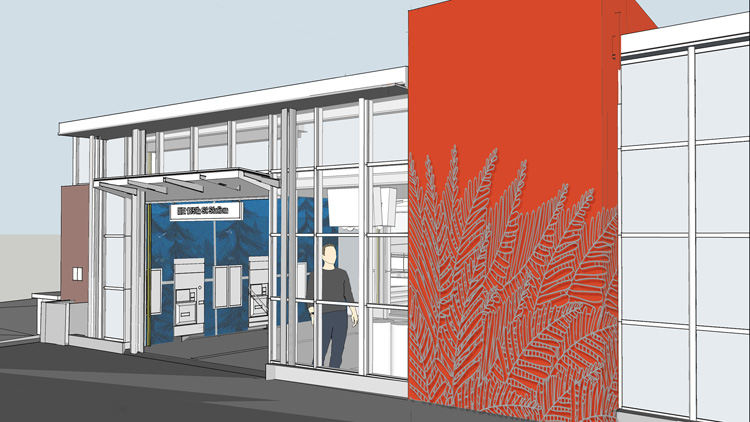 Lastly, Sound Transit will be addressing noise from trains by building sound walls along the corridor. For at-grade portions of the line, the agency will construct typical sound wall barriers (eight to 26 feet in height) that appear on standard urban highways. Sound Transit will also construct metal barriers (four to 10 feet in height) for elevated portions of the line. Both types of barriers can reduce noise up to 15 decibels softening the impacts that passing trains, bells, and station announcements can generate.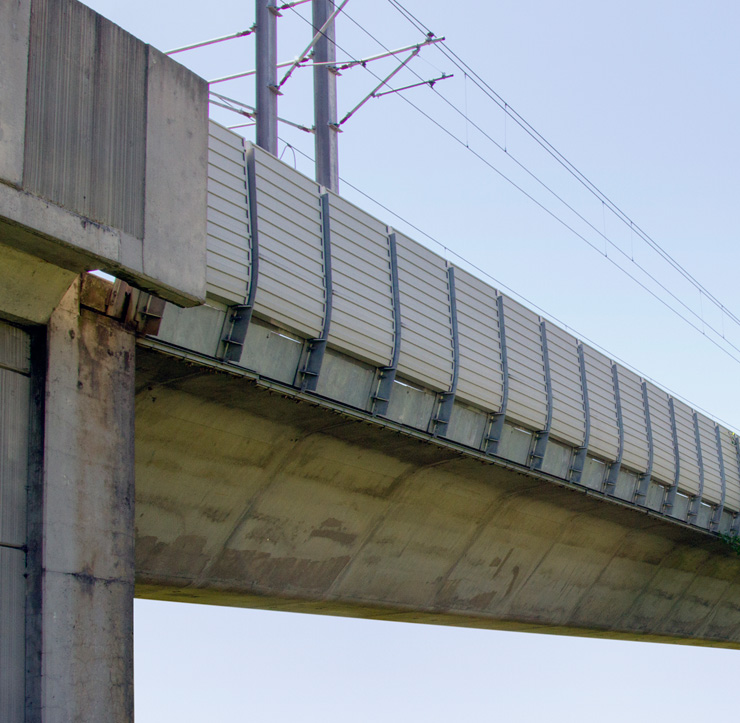 Next Steps
Sound Transit will continue to take public feedback on the 60% design for the Shoreline stations and later this month 60% designs will be released for the stations at Mountlake Terrace and Lynnwood. The agency will continue to work on final designs of the stations and overall alignment through 2018, including development of the 90% design and obtaining permits. Construction is expected to follow later in 2018.


Stephen is a professional urban planner in Puget Sound with a passion for sustainable, livable, and diverse cities. He is especially interested in how policies, regulations, and programs can promote positive outcomes for communities. With stints in great cities like Bellingham and Cork, Stephen currently lives in Seattle. He primarily covers land use and transportation issues and has been with The Urbanist since 2014.