The City of Seattle put out a Request for Proposals (RFPs) to renovate Seattle Center Coliseum (better known as KeyArena despite the bank's lapse in paying naming rights loyalties) on January 11th. Two proposals emerged and yesterday the Seattle City Council got an update on the plans at a Select Committee On Civic Arenas meeting (video here).
The existing coliseum is about 380,000 square feet. The two proposals would both use 100% private funding to nearly double the square footage–while also preserving the Paul Thiry-designed roof–to bring the renovated arena up to the standards of the modern NBA and NHL. And, as Councilmember Debora Juarez was quick to point out, that's capacity from which the existing anchor tenant, the Seattle Storm WNBA team, could benefit. Mayor Ed Murray expressed excitement in a press release last Wednesday, even integrating a hashtag into his statement.
"Today is an important day in our goal of bringing the Sonics home and the NHL to Seattle," Mayor Murray said. "Two well-known organizations submitted proposals to redevelop KeyArena, totaling more than $1 billion in investments between them. Their interest shows how Seattle has become one of the most desirable cities in America for sports and entertainment. Seattle Partners and Oak View Group's proposals, as well as the existing option presented by Chris Hansen, reflect our growth as a city, and we look forward to charting the best path forward to #bringbackourSonics."
Below the jump are some quick facts gleaned from the presentation and some shiny renderings.
Oak View Group Proposal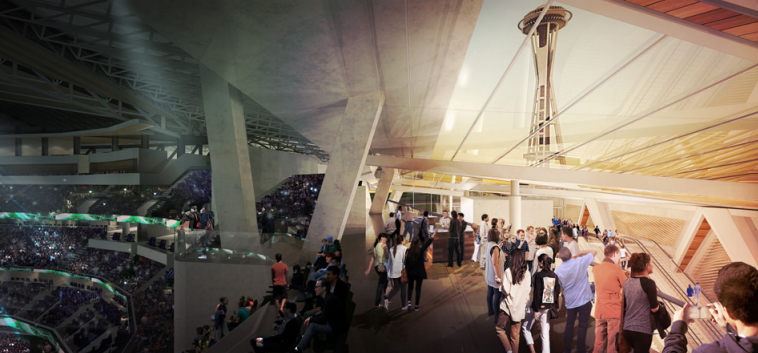 Oak View Group proposes a slightly larger facility but the seating capacity between the two is quite similar.

$564 million estimated cost
850-stall parking garage
20-month construction timeline
35 year lease with five optional 10-year extensions
660,000 square-foot facility
AEG/Seattle Partners Proposal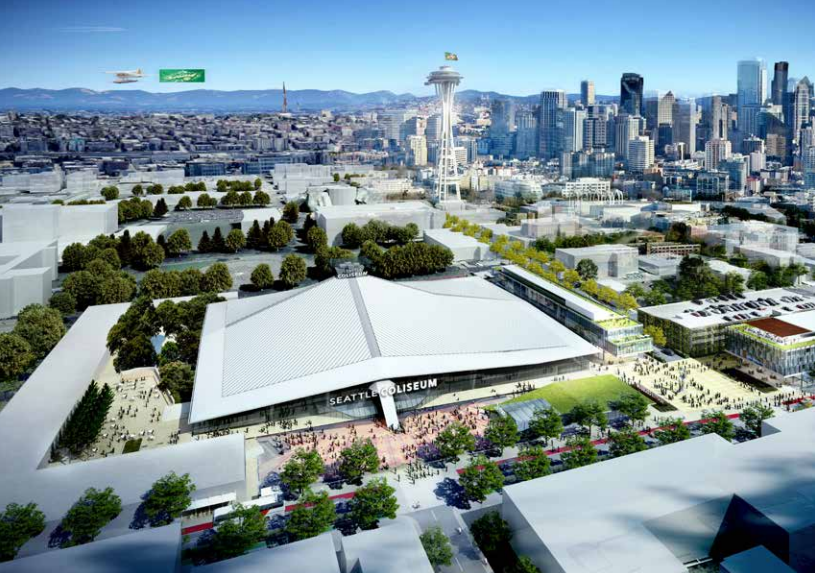 $520-540 million in estimated cost
$5 million to create a shared mobility hub adjacent to the arena
$144 million in surplus revenue to City over the course of lease
600,000 square-foot facility
35-year lease with three optional 10-year extensions
It's hard to decipher much until the developers release more details from their plans. However, I would give the edge to the AEG proposal so far because it focused investment on a shared mobility hub that would integrate with Uptown's future subway station. Meanwhile, Oak View Group invested in a 850-stall parking garage.
Parking is likely to be a wedge issue, but, on big projects like this one, I think it's crucial that the City place faith in its extensive multimodal efforts and long-range plans and expect our drive alone rate in Seattle to continue to drop. It's Oak View Group's money to waste, but I think the wiser investment is in maximizing our Uptown light rail station and improving bus connections, walkability and safe bicycling connections. The public can derive greater benefits from a mobility hub–even folks who do not attend sportsball games.
For those interested in learning more or perhaps asking questions of the arena's planners, the City of Seattle will host an open house with the proposers and the public on May 11th at KEXP from 5pm to 8pm.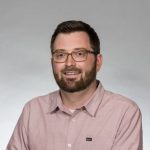 Doug Trumm is the executive director of The Urbanist. An Urbanist writer since 2015, he dreams of pedestrianizing streets, blanketing the city in bus lanes, and unleashing a mass timber building spree to end the affordable housing shortage and avert our coming climate catastrophe. He graduated from the Evans School of Public Policy and Governance at the University of Washington. He lives in East Fremont and loves to explore the city on his bike.