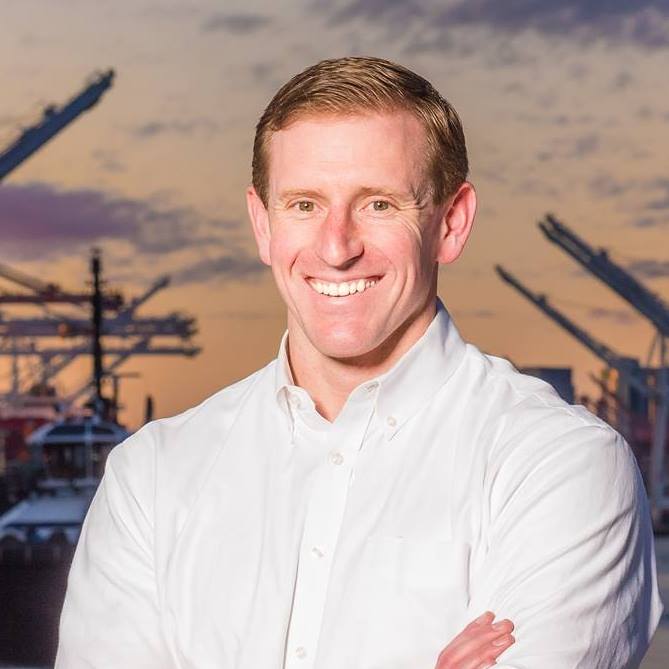 As part of our endorsement process at The Urbanist, we ask candidates to complete a standard questionnaire to better understand and evaluate their positions on housing, land use, transportation, and other important issues. We then share this information with our readers to help inform their own voting decisions.
This year we are considering 19 candidates running for Seattle City Council positions 8 and 9, Seattle Mayor, and Port of Seattle Commission positions 1 and 4. We are publishing the questionnaires in full this week and next week, concluding with our official primary election endorsements in mid-July.
The following questionnaire was submitted by Ryan Calkins, running for Port of Seattle Commissioner Position 1.
Short Answer
Do you consider yourself an urbanist? Why/Why not?
Yes. Having lived in Bogota and Chicago, both cities of more than 6 million people, I have seen first hand the benefits for the environment, for culture, and for innovation of dense population centers.
What meaningful and specific commitments will you pursue to create safe cycling facilities for people commuting by bike to the port and its surrounding industrial facilities, as well as through the areas adjacent to the port?
The Port has the ability to participate in regional government action to reduce the number of single-occupancy vehicle trips in our region, thereby reducing traffic and making lanes available for conversion to bike and pedestrian lanes. In addition, the Port can update its own facilities to better accommodate non-motorized vehicle commuters.
What commitments as a commissioner will you make to fight climate change? 
I will vote no on any effort to lease Port facilities to fossil fuel extracting equipment. In addition, I will push for the electrification of the Port vehicle fleet and making the charging facilities expansive enough to be available to the public for private electric vehicle charging. In addition, I will expand the use of cold ironing (shore-to-ship plug in) for container and cruise ships. I will refurbish Terminal 5 to accommodate larger container ships so that we can make use of its ship-to-rail capabilities and reduce the need for drayage trips by diesel trucks.
How do you see the Port's role in incubating new industries through collaboration and innovation among existing industries?
The Vigor Maritime/Seattle College apprenticeship program is an excellent example of public private partnerships that can leverage Port assets. The Port's mission to drive regional economic growth needs to be targeted at benefiting economically marginalized communities in our region, particularly those around the Port and in South King County. Expanding apprenticeship programs for the trades related to the Port, and drawing applicants from those communities would address those dual responsibilities.
How would you work to reduce sprawl? 
The Port owns over 4,000 acres in King County, some of it in our densest urban areas. Reevaluating the current use (or underutilization) of Port properties to be considered for redevelopment as residential areas (such as Terminal 46 next to Pioneer Square), should be on the medium term horizon for the Port Commission.
How can housing and public transit policies be better crafted to benefit workers at the port and its surrounding industries? Please provide specifics.
The Port, as a major public asset with tax levy and bonding authority, has the ability to play a strong role in crafting regional housing and, particularly, transit policies in the region. Rather than continually trying to extend the status quo, Port leadership needs to adapt to an expanding local population and support policies that encourage a denser urban core rather than broader suburban sprawl. One concrete step would be to support congestion tolling over the major roads into and out of the city.
What solutions will you pursue to prioritize light rail, bus, biking and walking access to the airport, mitigating the long walk from the SeaTac Link station?
As Link Light Rail expands, the long walk from the station to the terminal needs to receive investments to make it more accessible for people with mobility challenges and to reduce the incentive to drive to SeaTac. As the Port strives to move more passengers through SeaTac, there will be no way to build enough vehicle lanes and parking spaces to accommodate private cars.
Yes/No
Are there any circumstances in which you'd support an arena in SODO?
Yes
Do you support the creation of physically protected bike lanes–without cuts for driveways–on East Marginal Way, from The Elliott Bay Trail to the West Seattle Bridge?
Yes
Do you support ending contracts with companies that import and export of fossil fuels through the Port of Seattle?
Yes
Will you commit to opposing investment in transportation projects that only benefit motor-vehicles without benefits for other modes?
Yes
Photo courtesy of Ryan Calkins campaign.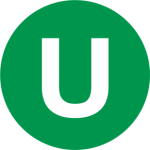 The Urbanist was founded in 2014 to examine and influence urban policies. We believe cities provide unique opportunities for addressing many of the most challenging social, environmental, and economic problems. We serve as a resource for promoting urbanism, increasing political participation, and improving the places we live. The Elections Committee consists of community volunteers and staff members of The Urbanist and is a standing body representing the political values of our organization.