As part of our endorsement process at The Urbanist, we ask candidates to complete a standard questionnaire to better understand and evaluate their positions on housing, land use, transportation, and other important issues. We then share this information with our readers to help inform their own voting decisions.
This year we are considering 19 candidates running for Seattle City Council positions 8 and 9, Seattle Mayor, and Port of Seattle Commission positions 1 and 4. We are publishing the questionnaires in full this week and next week, concluding with our official primary election endorsements in mid-July.
The following questionnaire was submitted by Claudia Kauffman, running for Port of Seattle Commissioner Position 1.
Short Answer
Do you consider yourself an urbanist? Why/Why not?
Yes, I live in an urban area. I grew up in Seattle and I am seeking a position that would has direct impact and investment in the urban setting. The Port of Seattle is very large and interconnected through shipping, rail, freight mobility, goods and services that flow throughout the city.
What meaningful and specific commitments will you pursue to create safe cycling facilities for people commuting by bike to the port and its surrounding industrial facilities, as well as through the areas adjacent to the port?
The Port of Seattle has a consistent involvement and is a major developer in the shipping, transportation, cruise terminals, and construction areas. We need to ensure that each project is prioritized to develop with a keen eye on local impact, transportation options, and pedestrian safety. Seattle has become a city that has recognized the importance of inclusion of the biking community in its streets. The Port of Seattle needs to take that step.
What commitments as a commissioner will you make to fight climate change? 
The Port of Seattle is a significant in its impact to the environment. The Port of Seattle must commit to do more than mitigation one item for another. I will make the commitment to prioritize the environment, to protect the environment, and to work to ensure future projects are "Green Project" and have the best environment component in all of its stages of implementation. In addition, the Port of Seattle could implement clean, electric, hybrid fleets for their transportation.
How do you see the Port's role in incubating new industries through collaboration and innovation among existing industries?
We are fortunate to have world leading colleges and research universities in our city. Collaborating with research and industry to help establish a long term and meaningful commitment to seek out the newest and most efficient industry methodologies. Training in updated industry technologies is vital to the continued growth and development of industry job demands.
How would you work to reduce sprawl? 
Coordinated development is key to help identify and reduce urban sprawl. Decisions made without regard to consequences of incremental urban growth results in uneven pattern of development, scattered plans, underutilized use of resources, and pushes many people out of their communities into other areas. A mater development/facilities plan is needed to identify and coordinate development.
How can housing and public transit policies be better crafted to benefit workers at the port and its surrounding industries? Please provide specifics.
The recent development of the tunnel in Seattle is a perfect example of coordination and cooperation between state and local governments. It is through cooperative agreements that we can look to find the solutions to provide much needed public transportation throughout the city and industrial areas.
What solutions will you pursue to prioritize light rail, bus, biking and walking access to the airport, mitigating the long walk from the SeaTac Link station?
This has been a source of frustration of many travelers to the Link Light Rail to the SeaTac Airport. It is unclear how the development of the station did not include added shuttle, moving walkways, or some source of support. I would immediately add a shuttle and work to develop a long term and solution to this obvious error.
Yes/No
Are there any circumstances in which you'd support an arena in SODO?
No
Do you support the creation of physically protected bike lanes–without cuts for driveways–on East Marginal Way, from The Elliott Bay Trail to the West Seattle Bridge?
Yes
Do you support ending contracts with companies that import and export of fossil fuels through the Port of Seattle?
Yes
Will you commit to opposing investment in transportation projects that only benefit motor-vehicles without benefits for other modes?
Yes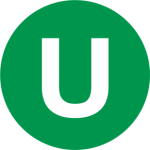 The Urbanist was founded in 2014 to examine and influence urban policies. We believe cities provide unique opportunities for addressing many of the most challenging social, environmental, and economic problems. We serve as a resource for promoting urbanism, increasing political participation, and improving the places we live. The Elections Committee consists of community volunteers and staff members of The Urbanist and is a standing body representing the political values of our organization.