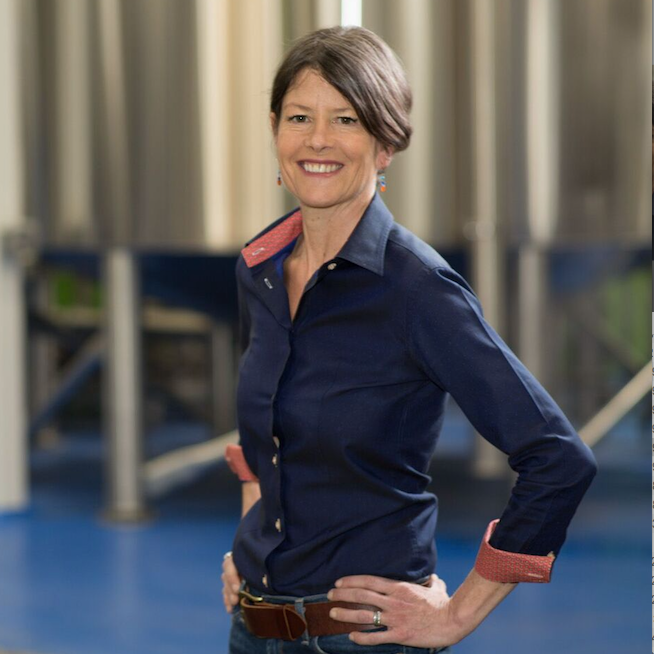 As part of our endorsement process at The Urbanist, we ask candidates to complete a standard questionnaire to better understand and evaluate their positions on housing, land use, transportation, and other important issues. We then share this information with our readers to help inform their own voting decisions.
This year we are considering 19 candidates running for Seattle City Council positions 8 and 9, Seattle Mayor, and Port of Seattle Commission positions 1 and 4. We are publishing the questionnaires in full this week, concluding with our official primary election endorsements in mid-July.
The following questionnaire was submitted by Sara Nelson, running for Seattle City Council Position 8.
Short Answer
Do you consider yourself an urbanist? Why/Why not?
Absolutely! I am the original administrator of the Facebook group City Builders which I and a couple friends started when I was Council member Richard Conlin's land use staffer. I am on the record in favor of increased height in all urban centers and villages. I have publicly supported single family infill (cottages, duplexes, etc.) which both combats displacement by allowing for aging-in-place but also more equitably distributes Seattle's most scarce resource: land. I was on the news when Seattle revised heights in single family neighborhoods on small lots because restricting heights on lots less than 2,500 sf would inhibit a second story and force families, like mine, out of the city.
As an urbanist, I support a statewide income tax that would also reduce the regressive sales tax. I have concerns about a Seattle-only income tax unless it is accompanied by full-scale tax reform – including a reduction of the sales tax and the B&O tax–which is based on gross receipts and disadvantages low margin and manufacturing businesses who employ a big proportion of low-skilled workers. The last thing Seattle should do is encourage suburbanization by making it more difficult for low-income people and middle-class jobs to stay in the city.
Also as an urbanist, I support expanding our pool of tax revenue from tourism and business travel by expanding the WA convention center. Right now, we are losing conventions to Portland and Vancouver (the Brewers Association grew out of WA's facility 7 years ago) which means less money for basic services like firefighters and community centers. Expanding the WA Convention and Trade Center is in itself a public benefit (as answered in question #10).
Sara submitted an amended answer to this question before publication. We agreed to print both the original and amended version. Below is the amendment:
I do not know what the correct amount of public benefit is but I understand that the community coalition (first hill improvement association, pike pine, and freeway park) supports a much larger package than what is on the table now which is about half that of similarly-sized projects. The coalition believes that the economic benefits from the expansion do not adequately address the impact on their communities and want more open space on both sides of the freeway. I support both sides coming together to address those concerns while moving forward with the expanded convention center.
Being a candidate is an ongoing learning process, and shortly after submitting, I Iearned more about the concern around the Convention Center public benefit process.I wanted to share my additional thoughts.
Do you support the King County Center and Family Justice Center as designed?
As currently designed I do not support CFJC. Using the current design, the cost of building is estimated to be far over $200 million, which is absolutely unacceptable. As currently envisioned the building does not correspond well with the county's Youth Action Plan to reduce the youth to prison pipeline. While I agree that a new facility is needed, this is not the right approach.
What do you envision as a solution for the current North Precinct building?
A new precinct building is definitely needed; however previous proposals have come in far over a reasonable budget and take away from other important capital projects such as the Greenlake Community Center. My solutions would be to get rid of the 2-story parking garage and expensive design features requested by the public.
Are there reforms that you would make to the street vacation process to ensure that adequate public benefits are provided to city residents from vacated rights-of-way? 
The most important part of the street vacation response is to ensure that the vacation provides a public benefit in terms of the space. That includes setbacks, bicycle infrastructure, street planning, and other features that facilitate public access and enjoyment. I do not think the vacation process should be used as a way of achieving political ends; however, I believe that it is a great opportunity to ensure we carve exceptions in a way that adds to the community and encourages builders to add to the city's green spaces and congregant spaces.
Sara submitted an amended answer to this question before publication. We agreed to print both the original and amended version. Below is the amendment:
The ROW vacation approval process should be better coordinated with the design review process to reduce the time it takes to permit new projects. Permitting time is one of the greatest drivers of increased project costs which ultimately raises the cost of housing.
What changes do you think are needed for the city's current policy on unauthorized homeless camp removal?
While I believe that the updated policy implemented in the beginning of April is an improvement, as a city I believe we are falling short of laying the groundwork for that policy to work effectively. We cannot simply do sweeps without providing housing options and services to help people escape homelessness. I believe the big change that is needed is upstream in the way the city delivers services because clearly the way we're providing it now isn't working. We're spending more time and money trying to unsuccessfully fix a problem that is only growing.
In our current homelessness state of emergency, what actions can we take right away to address this issue?
We need to reform the existing system, because it's clearly not working. I am a strong proponent of the "Housing First" model that other cities have adopted. I also support the implementation of the Poppe Report recommendations to ensure that we're spending our finite resources wisely. Services must be better coordinated and service providers must be held accountable to established performance metrics. service providers are using evidence-based, effective methods in exchange for funding recommendations and implementation of the Poppe Report. I am particularly passionate about rapid rehousing and simply put, we know that people put in houses suffer fewer medical crises and are less likely to become victims of violence. Not only is this more humane, but it will free up revenue currently spent on emergency services and public safety enforcement. I also support the Poppe Report's recommendation to ensure that service providers are using evidence-based, effective methods in exchange for funding.
We also need to strengthen our partnership with King County to director more money for mental health and substance abuse services because Seattle does not have as much direct control over those dollars as the county. I support increased funding for gender specific violence prevention and youth sexual violence prevention, which are common causes of poverty and homelessness.
What would be your strategy with the remaining Mandatory Housing Affordability rezones? Would you push for higher/lower affordability or density levels?
I support the HALA recommendations to focus growth in urban centers and villages and walk sheds of frequent transit and to leverage new construction to provide revenue for affordable housing. The only way we'll be able to address our affordability crisis AND climate change is to build up and increase transit options. Transportation is the third highest household cost after rent/mortgage and food so reducing transportation costs is an equity issue as well as a carbon footprint reduction solution.
The MHA requirement was the product of a broad coalition of developers, housing advocates, neighborhood reps and others and, because I am not a housing economist or developer, I accept their collective wisdom. HOWEVER, I have heard from developers of low-rise projects that the 9% requirement is a serious issue I am concerned that we could lose out on the production of much-needed new units if low rise builders deem the set-aside and/or affordability level too cumbersome. The last thing we want to do is inhibit production of the lowest cost model for new units which is in small low-rise apartment projects (compared to high-rise residential which is more expensive to build but also much more lucrative). I do not know what the right set-aside percentage should be but i would favor an analysis of the the program 2 years after each rezone and revise the affordability levels accordingly–by construction type or neighborhood.
HALA sets these requirements at 60% Area Mean Income (AMI), which is lower than in other cities with similar programs. Again, I do not know what the right affordability level is but we need to be prepared to revise if the swath of people caught between 60% and 100% AMI–essentially the middle class in Seattle–cannot find housing because they are excluded from eligibility.
We need to preserve existing low-cost housing. I will advocate for passage of the Multifamily Preservation Fund which would immediately preserve 6,000 affordable units by incentivizing property owners to set aside a certain percentage of affordable units for decades. I also support the Property Tax Credit for Seniors, which is a statewide program, but only has 20% enrollment in Seattle because people do not know about it and the application process is difficult. To increase enrollment I would allocate funds from Seattle's Office of Housing to promote the program and provide help to seniors to for it.
Would you support efforts to raise additional revenue in Seattle directed towards speeding up construction of ST3 projects? If so, what revenue source would you target?
I am strongly, strongly supportive of Sound Transit 3. I voted for it when it was on my ballot and share the frustration with the slowness of the timetable versus the urgency for the need in our region. However, I am concerned that any upcoming attempt at increasing revenue so shortly after the measure's passage–especially in light of recent, slanted media coverage over car tabs–is a recipe for political disaster. I do not want the Republicans' attempt to gut transit funding to gain momentum. We can't pay into their attack lines and allow them to gut ST3's funding.
In light of the measure's size and the necessity to maintain goodwill to avoid political subterfuge of Sound Transit, I think there are better priorities in the mid-term for getting us ST3's projects faster. I am especially passionate about permit expedition. The less our transit programs are hobbled by delays and conflict over permitting, the faster they are delivered. I support interjurisdictional agreements to speed up alignment and design and deliver projects more quickly.
What are your preferred strategies for increasing multi-modal transportation (e.g., walking, biking, public transit) in Seattle?
I support all mode-shift efforts to get people out of their cars. We need to make our streets safer for bikes and pedestrians and allocate more resources to public transit, including Metro, the streetcar network, and Sound Transit. Specifically, I would:
Examine progress on Seattle's Pedestrian And Bicycle Master Plans and accelerate the completion of priority projects.
Comply with Complete Streets policy.
Seattle's Vision Zero plan aims to eliminate traffic deaths and serious injuries by 2030. What policies do you support to work towards this goal? 
I support Vision Zero objectives including lowering speed limits in residential areas, creating more protected bike lanes, and utilizing low-cost signage modifications. We also need to improve protections for the most vulnerable commuters: those who walk, bike, and ride motorcycles. In addition to the actions stated in Question 9, I would improve the safety of our streets by:
Devoting more resources for enforcement of crosswalk laws. This could include targeted "sting" operations as tried during Pedestrian Summer and enforcement by cameras (like at red lights).
Steeply increasing penalties for vehicular/pedestrian or vehicular/cyclist accidents.
Restricting right turn on red along high-accident corridors.
Expanding the Greenways program and devote more resources to education and outreach so that more school children walk and ride bikes to school. Today's minor pedestrians are tomorrow's adult voting pedestrians.
Expanding the Neighborhood Matching Grant program for both small and large projects on the ROW. Make it easier for neighborhoods to come together over projects like planting gardens or painting intersections or installing tether balls on school routes.
I would accelerate sidewalk installation in north and southeast Seattle. Because installing drainage is the expensive part of installing sidewalks, the city should increase the use of swales and other natural drainage methods to accommodate surface water run-off as the City has done in several areas of North Seattle, in South Park, and in South Lake Union, among other places, streets would be more walk able and safe. I would explore ways of installing permeable sidewalks adjacent to swales. Green Storm water infrastructure brings many other benefits as well, and the City should commit to fully implementing it in all public and private projects.
Yes/No
Do you support permitting triplexes, rowhomes, townhomes and cottages, in single-family zoned areas across the city?
Yes
Do you support adding a local income tax in Seattle?
No
Do you support adding a head tax in Seattle?
No
Do you support adding a congestion fee in Seattle?
Yes
Do you support the creation of a Seattle municipal bank?
Yes
Do you support the creation of a municipal broadband service in Seattle?
Yes
Do you support inclusion of the Community Package associated with Washington State Convention Center Addition's street and alleyway vacation public benefits?
Yes
Photo courtesy of Sara Nelson campaign.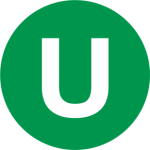 The Urbanist was founded in 2014 to examine and influence urban policies. We believe cities provide unique opportunities for addressing many of the most challenging social, environmental, and economic problems. We serve as a resource for promoting urbanism, increasing political participation, and improving the places we live. The Elections Committee consists of community volunteers and staff members of The Urbanist and is a standing body representing the political values of our organization.