Last week I spoke with Alex Lark, a candidate for Everett City Council, Position 2. Alex serves on the Everett Planning Commission and in the United States Army Reserve, and works full-time as Philanthropy Manager for Housing Hope, a local affordable housing non-profit. He's challenging Jeff Moore, a two-term incumbent, architect, and political insider whose father, Bill Moore, was the longest serving mayor in Everett.
While we did not issue endorsements in his race, Alex was passionate about sharing his views on urbanism with our readers. In our conversation, we discussed vision zero, the future of Paine Field, and the biggest problem facing Everett. Read what he had to say below:
First, tell us a bit about yourself. What is your background? What motivated you to run for Everett City Council?
My background has a decidedly un-urban beginning. I grew up on a llama farm in Mount Vernon. After high school I went to the University of Washington and studied political science and geography.
When I graduated I packed my life into two duffel bags and moved east to Washington, D.C. I worked in Congress until my boss, Congressman Brian Baird, retired. After that I became an advisor to the Korean Government at their embassy in D.C. I helped plan presidential visits, which was extremely interesting, and monitored defense appropriation bills in congress. After a few years there, I joined the Army and became an officer in the United States Army Reserve. I work for an affordable housing non-profit called Housing Hope, where we help families and children experiencing homelessness. I also serve as a planning commissioner for the City of Everett.
I was motivated to run because I see an opportunity to help make people's lives better, and these people need of an advocate on the city council. Everett families are working hard and playing by the rules but they don't have people working hard for them to tackel the real issues our city is facing like affordable housing, transportation, and protecting our quality of life.
Do you consider yourself an urbanist? If so, what does being an urbanist look like as a city councilmember?
Absolutely. I think the city is humanity's greatest invention. It is such an incredible catalyst for human potential and achievement. You can change people's lives with a better built city. Cities give us the tool to make a greener more prosperous world built on a foundation of equity. We are not quite there yet, but cities are an excellent vehicle to get us there.
For me, I would love to see Everett as a multipolar city, with large urban villages, a rich transit ecosystem, and excellent pedestrian connectivity. But we need to also learn from our partner city to the south. That means tackling affordable housing as the city is growing to ensure that Everett families aren't priced out and new families can afford to move here. It also means that we need to support our police and fire departments by fully funding them because as our city grows, they also need to grow. Our city budget needs to reflect a real commitment to the safety of its current and future residents.
What is the biggest problem facing Everett today? What is your plan to solve it?
Our entire region is facing a housing crisis and Everett has a key role to play in addressing that issue. Everett needs to grow and diversify its housing stock. There are many ways to do this, but here are several that are a priority for me are: lifting the burdensome floor area ratios and height restrictions in downtown Everett. Build it and they will come, so I say let them build. I also want to explore the creation of a community land trust. This was done in Burlington, Vermont. By decoupling the land from the building we have a flexible tool that can help us increase the diversity of housing stock and prices points. Condominiums that can be bought or built by families.
I really want to look into putting together a sweat equity homeowner program. We can work to find ways to let families build homes in lieu of a down payment. We can help families get on the path to building generational wealth. In Everett, it is especially critical that we find ways to help our citizens build wealth because currently 40% of Everett families are low-income. I also think it is critical that we do this soon before land prices rise beyond the point of feasibility.
A common concern among voters about Sound Transit 3 was the long timeline. What, if anything, should be done by Everett to speed up the implementation of Sound Transit 3?
Yeah, I am not too excited about the timeline either. I think the first step before we move ahead is to start the conversation with our residents. Speeding up construction of ST3 will require a concerted effort and we need to make sure that we as a city are ready for all that entails. I for one believe that this is a conversation we should have because the benefits of increased connectivity to Seattle are very much worth it. In the meantime though there are other things we can be doing to get ready for ST3 or to begin increasing that connectivity. I think that also segues into your next set of questions…
What else can be done to improve public transportation options in the city?
Oh awesome, it segued perfectly. I love it when I can stick the landing. I think what will make Everett competitive is making sure we have a reasonable commute time to downtown Seattle. We need to find ways to create dedicated bus rapid transit routes between the two cities. BRT is inexpensive, flexible, and effective.
We also need to make sure that we enrich our transit ecosystem within the city. Even excellent bus service cannot fill all the gaps. That is why we need flexible options to fill in the gaps. A bus can get you to the grocery store but a car2go or Lyft can get you home. That is why Everett needs, zipcar, car2go, multiple rideshare platforms, bike share systems, and frequent bus service. This diversity can augment bus service and provide people complete mobility. We will ensure the success of ST3 and any other intercity mass transit system if we have a rich transit network connecting people to them.
That and by creating alternatives to car ownership we can create reliable low cost transit for families that also reduces our carbon footprint.
Alaska Airlines recently announced plans to introduce nine daily commercial flights out of Paine Field. Do you support commercial flights out of Paine Field? What impacts, positive or negative, will they have on the community?
I do, connectivity is key in today's economy. These flights mean tourists, business travelers, and investors won't have to fight their way up from Sea-Tac to come enjoy all the great opportunities that Everett has to offer. Given the region's growth and how busy Sea-Tac has become, a second airport makes sense to me. That and with the light rail slated to have a stop at Paine Field that means a lot of opportunity. However, as we build we need to work with the industry to do all we can to mitigate the noise.
Overall I believe the airport will be a positive for our community.  
What are your preferred policies to bring more family-sized units to high density zones?
There are a lot of things we can do to help bring families to high density zones. I think we as a city need to look at the zoning and regulations we have surrounding condominiums. I think we need to look at what tools and incentives we can provide to developers to help mitigate sound transfer from unit to unit.
Ultimately we also need to allow for more building in strategic places throughout the city. By creating space for urban villages, as well as the proper incentives, we can allow the market room to create family units in denser areas.
I also want to work to increase our attached single-family housing stock as well. Townhome blocks are common throughout most of the county and provide the density and homeownership that Everett needs.
Additionally, it's important to recognize that market driven construction will not necessarily cover all the housing needs for Everett families. That is why we need to examine creating a community land trust to facilitate the building of more condominiums, as well as sweat equity condominiums and townhomes.  
Do you support allowing missing middle housing (e.g., townhomes, duplexes, and triplexes) in single-family zoned neighborhoods?
Yes, townhomes are essential. As I have mentioned numerous times before we need homeownership programs that meet density goals. Townhomes can do that. Furthermore, townhomes with English basements allow families additional passive income and increase their financial resiliency.
We can also look to sweat equity townhomes as well. Allowing for sweat equity helps families unable to save for a downpayment the pathway to homeownership. By utilizing townhomes we can add the density that makes redevelopment more attainable and transit more viable in the neighborhood. They are a proven path forward.
Would you support the adoption of a Vision Zero plan in Everett? Why or why not?
Absolutely, Everett is in a unique position because we have yet to implement a lot of the multimodal infrastructure that a Vision Zero plan addresses. By adopting a Vision Zero plan from the start we can make sure that from day one we are building safe, accessible and welcoming complete streets that accommodate multi-modal transit.
What can the City do to create a safer, more welcoming environment for people walking and biking?
We can make a commitment to making inviting and useable sidewalks. Too many of our sidewalks are too narrow and next to streets that are too busy. We can never be a city that fully utilizes buses if we continue to let too much of our city either not have sidewalks or have sidewalks that are genuinely unusable.
Sidewalks are simultaneously our cheapest mass transit option and most scalable public health program.
Everett has prioritized car mobility over the mobility of people. We need to set new standards so that as redevelopment occurs we have the sidewalks being built to accommodate the increased number of people.
Do you support re-organizing the City Council to be elected by geographic districts? Why or why not?
110% yes. There are so many benefits to districts. First off, it creates more opportunity for diversity on the city council. Traditionally underrepresented communities from traditionally underrepresented parts of the city now how a better pathway forward to sitting at the dais. Furthermore, by working to align, neighborhoods, districts, urban villages, and economic centers of the city you can create subdivisions that allow for neighborhood-level initiatives on economic and political issues. These sub-centers of the city can then act as semi-independent economic and political engines powering growth in the city. Furthermore, districts makes it more manageable to build a strong rapport with your neighborhood. Districts allows us to do the big, the bold, and the new ideas that ask us as a city to be brave, to take the lead in an inclusive way. That's why I support districts.
Any final thoughts?
Everett is incredible. There is so much opportunity here. There can be even more with a fresh set of eyes pushing for new ideas. I want to serve the city of Everett because I believe in its people, and the incredible things they can create. I want to serve Everett because I believe in this city.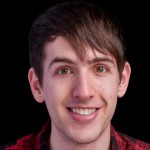 Ben is a Seattle area native, living with his husband downtown since 2013. He started in queer grassroots organizing in 2009 and quickly developed a love for all things political and wonky. When he's not reading news articles, he can be found excitedly pointing out new buses or prime plots for redevelopment to his uninterested friends who really just want to get to dinner. Ben served as The Urbanist's Policy and Legislative Affairs Director from 2015 to 2018 and primarily writes about political issues.