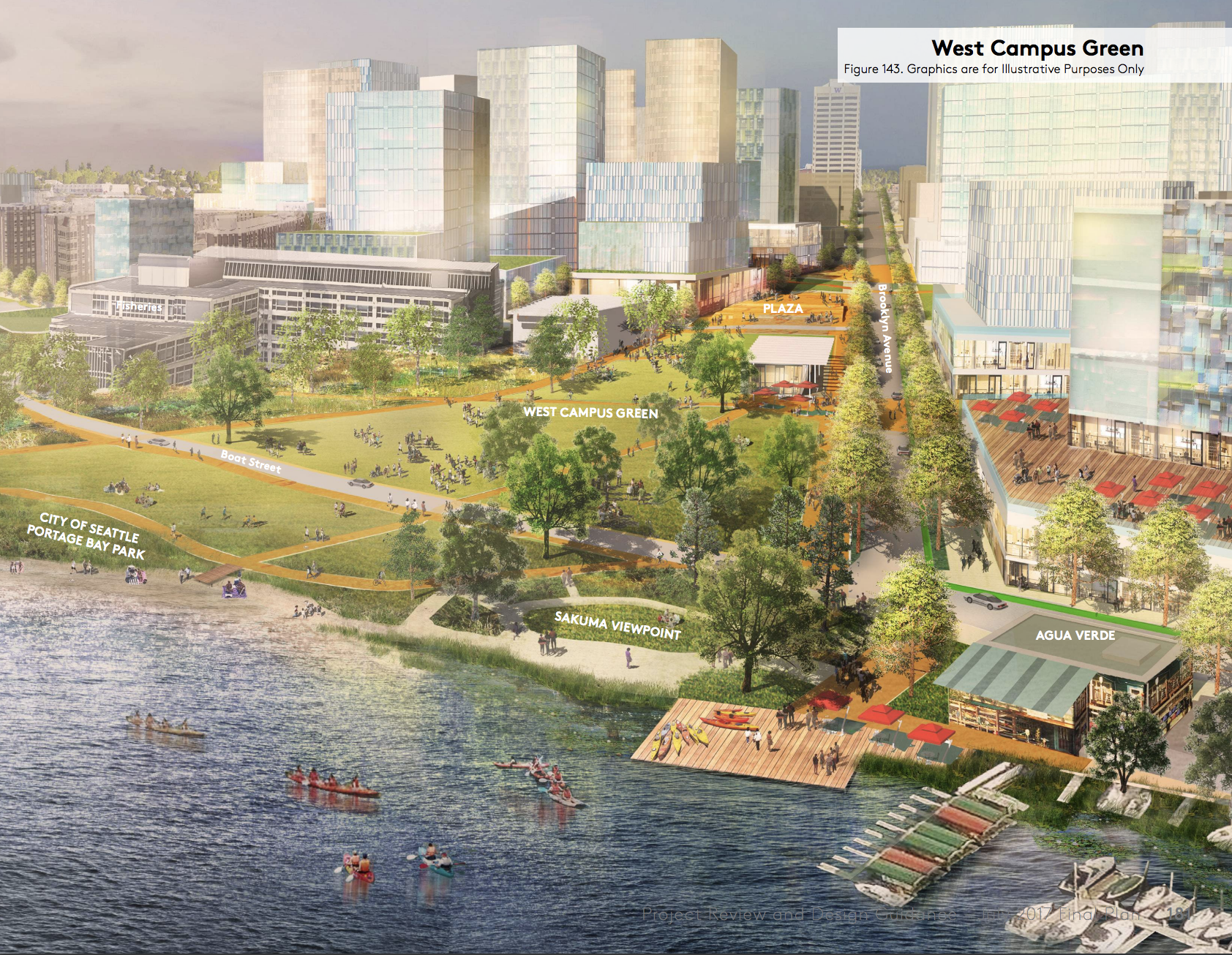 Please join us on our first tour of the season where we will learn about the future of the University of Washington! Over the next 10 years the UW is projected to grow from around 70,000 students, staff, and faculty to over 80,000. Where will these new students, staff and faculty work and study on campus? How will the state's major research university and Seattle's largest employer continue to grow within its campus boundaries?
On this tour we will learn about the University's proposed 2018 Campus Master Plan, which outlines its vision of how it will meet its future needs for space on its Seattle campus. We will also see some of the exciting building projects currently underway or recently completed that will work to accommodate our state's need for higher education opportunities. Led by staff from the UW this promises to be a fascinating look at how the UW campus could change over time as additional space needs and funding sources are identified.
We will meet on the 22nd floor of the UW Tower at 11:30 and start with an introduction and discussion by UW staff. (UW Tower is located at the corner of NE 45th St and Brooklyn Ave NE in the University District) Then rain or shine we will do a walking tour of current and future University projects. Come prepared for inclement weather and to walk outside for up to two miles. The tour will last approximately two hours.
This is a ticketed event. Tickets can be purchased here.
The New Burke Museum – currently nearing completion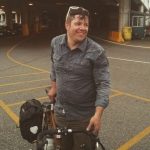 Patrick grew up across the Puget Sound from Seattle and use to skip school to come hang out in the city. He is an designer at a small architecture firm with a strong focus on urban infill housing. He is passionate about design, housing affordability, biking, and what makes cities so magical. He works to advocate for abundant and diverse housing options and for a city that is a joy for people on bikes and foot. He lives in the Othello neighborhood with his fiance and kitty.