The votes have been counted and we're down to eight possible options for the Worst Intersection in Seattle.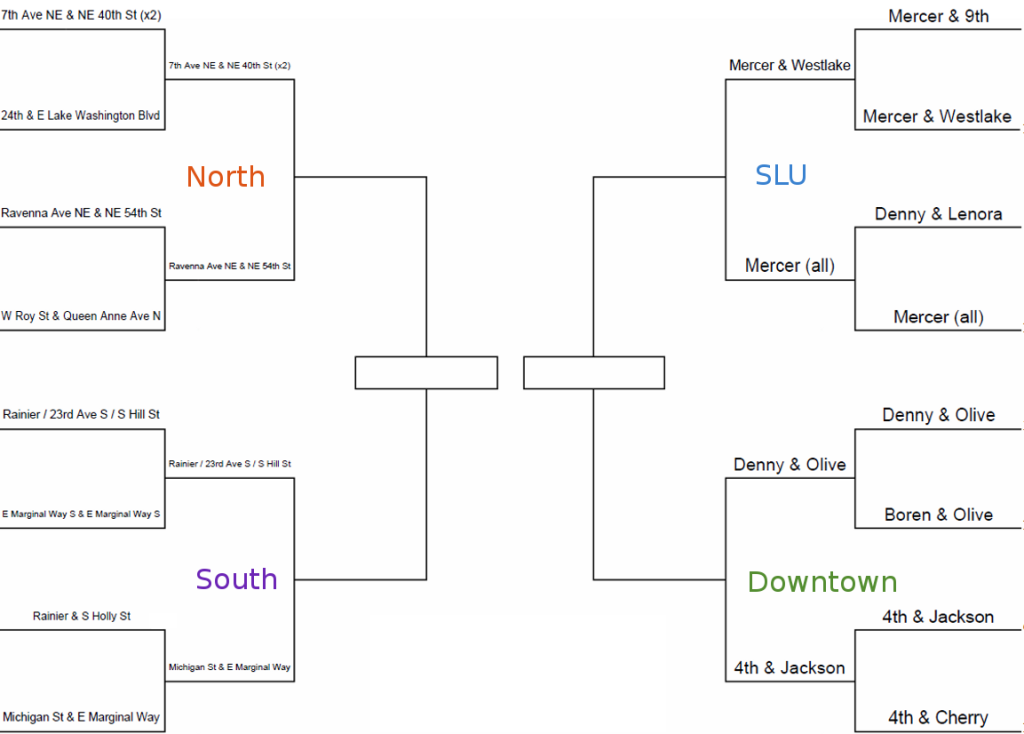 The intersections are grouped by area and so this round will determine the worst intersection in each area of the city.
Choose the worst intersection in each contest below. The original nominations thread includes good arguments for each of these, but you can't choose them all.
Troy is a pedestrian advocate who serves on the board of Seattle Neighborhood Greenways. He loves cities and walking, hiking, and biking. He wrote a book to help others looking to find the right place for them, called Move to the Place of Your Dreams: A Relocation Handbook. By day, he is a professional consultant for a technology firm.