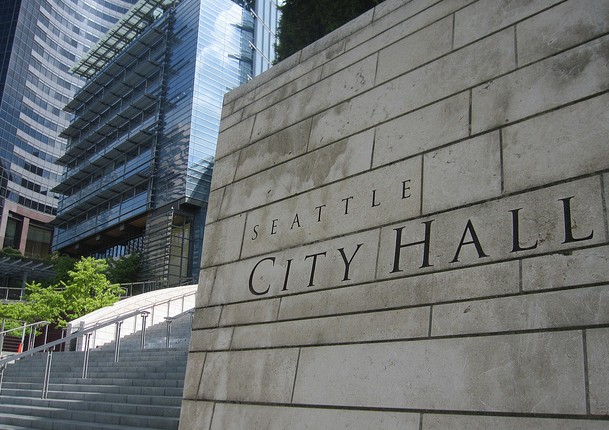 Attend the Womxn Who Bike Happy Hour: Seattle Neighborhood Greenways, Cascade Bicycle Club and The Urbanist will be hosting a Womxn Who Bike happy hour for women, trans, femme and non-binary-identified people. Women who are already involved in advocacy talking about getting involved and why biking is the best, despite some real hurdles related to gender.
Submit a Public Comment on the Draft EIS for Backyard Cottages: Over a year ago, Seattle attempted to reform its regulations on Accessory Dwelling Units (ADUs). The reform would have made regulations more permissive but a lawsuit from NIMBYs forced the city to complete an EIS, pushing reforms back over a year. The draft EIS is complete and the city is now taking public feedback. You can read what the city's report had to say here. On Thursday you can attend a public meeting at city hall, in the Bertha Knight Landes Room. If you can't make the event, you can submit a comment online.
Attend Capitol Hill's Design Guidelines Open House: Capitol Hill Housing and The Capitol Hill Eco District will be hosting an event with the Office of Planning and Community Development on Thursday. They will be discussing draft design guidelines for Capitol Hill that could be incorporated into the city's design guidelines. The event will take place at 12th Avenue Arts starting at 5:30pm.
Buy a Ticket to The Urbanist SLU Walking Tour: On June 9th we'll be taking a close look at the South Lake Union development boom. While the neighborhood is best known for its transformation from a warehouse district to a global technology hub, the area also has a rich residential history–and future–that includes a surprising amount of affordable housing. We'll see a range of housing that include adaptive reuse of former industrial properties, "Housing First" apartments for formerly homeless people, and new towers that utilize incentive zoning. We'll also visit contrasting community spaces like a neighborhood p-patch and a new mid-block alley built by Amazon. You can get tickets here.
Tell the Mayor's Office They Should Already Know What We Need in an SDOT Director: You can also add that public input performance undermines public trust.
Gender Disparities in Bicycling: Small Steps to Close a Big Gap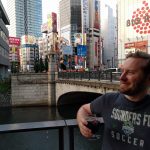 Owen is a solutions engineer for a software company. He has an amateur interest in urban policy, focusing on housing. His primary mode is a bicycle but isn't ashamed of riding down the hill and taking the bus back up. Feel free to tweet at him: @pickovven.