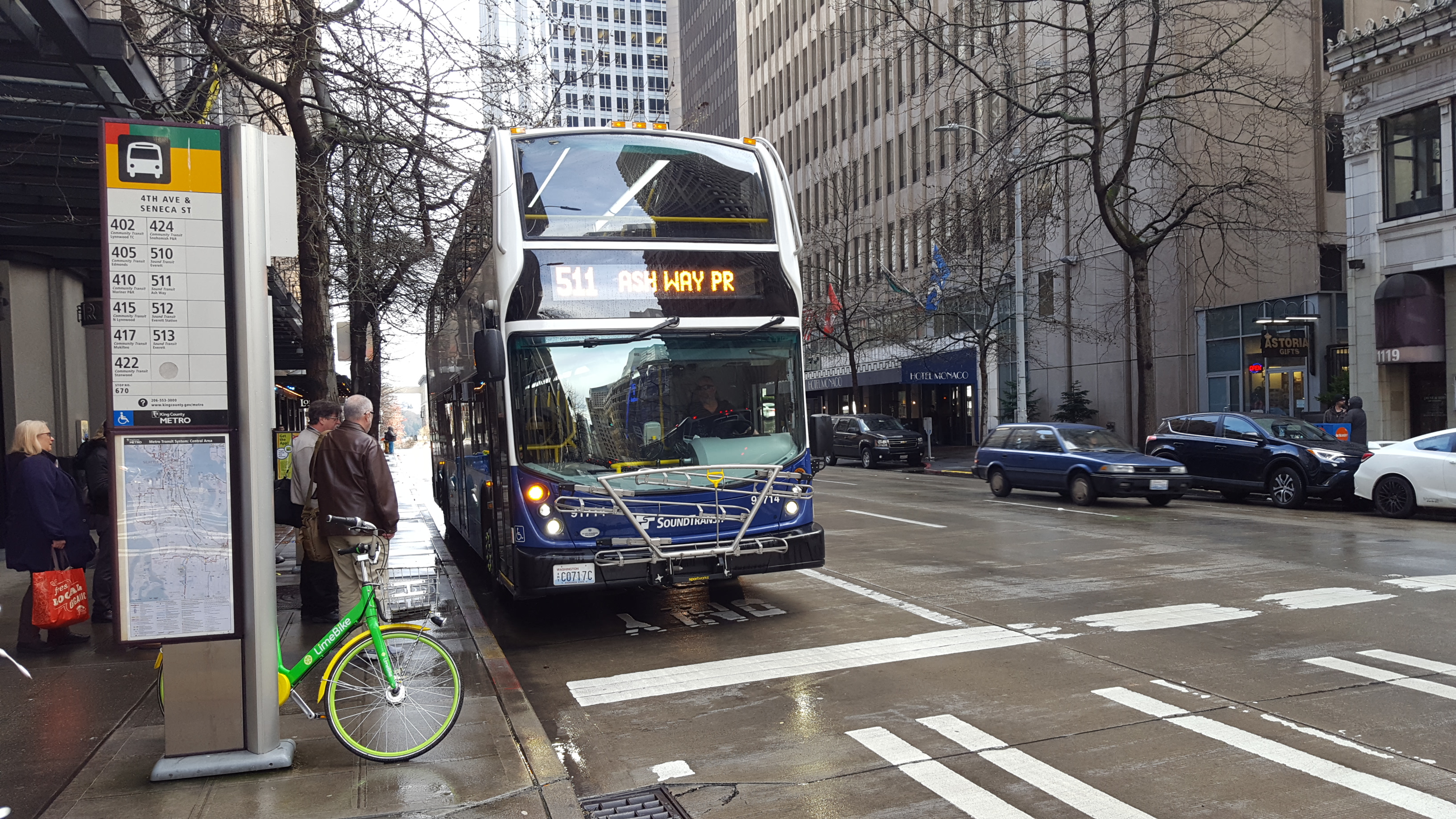 New improvements have come to Transit, a versatile trip planning app, focused on providing better information about real-time arrival information and vehicle location. The latest update also fixed a long-standing issue where zooming out to navigate away from the user's active location would suddenly pull the map back in toward the user's location like a magnet. These new system changes apply to the iOS platform, but should soon follow for Android users.
In terms of real-time arrival information, users will be able to get a good sense of how accurate the information. Grey means that the data is old or stale. Active reporting from vehicles will appear in color. Users can get the detailed reporting information when selecting a route and tapping on the pin tab under the route card. Another way is when the GO trip planning mode is in use.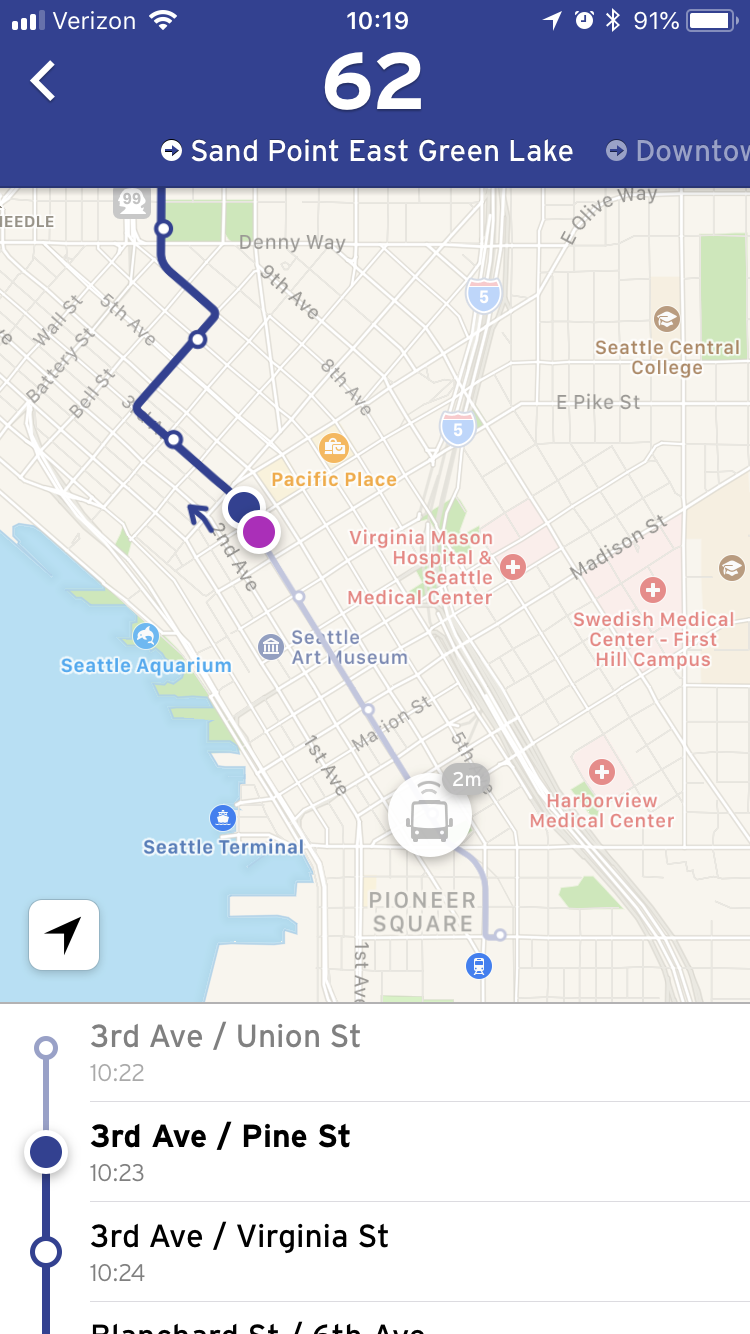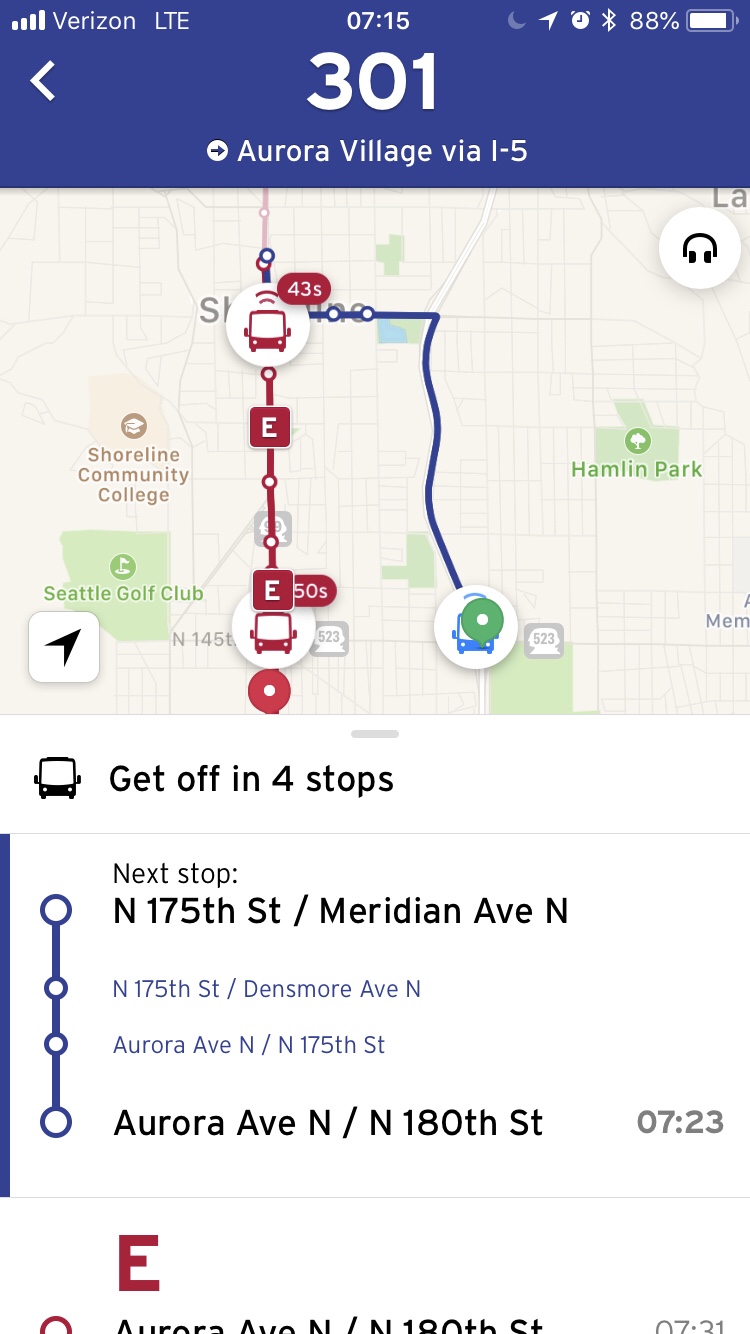 A new function added is live counting by the second from the last data report if within a minute. A short YouTube simulation demonstrates how to use the new function:
Where users are onboard using the GO function, the data will be more precise with live reports of location. A green smile emoji will be added to the bus icon showing active reporting through GO.
Another new functionality that was recently rolled out was the addition of scooters. Cities like San Diego and Washington, D.C. now have scooters by Bird, Lime, and Skip zipping around. Users can identify their locations similar to bikeshare and carshare and even begin the unlock process in some cases directly in the app.
These are admittedly small changes to the app, but collectively should provide an added level of assurance that riders can depend on the data they get from the app to get them where they need to go.
Featured image: Scott Bonjukian

Stephen is an urban planner with a passion for sustainable, livable, and diverse cities. He is especially interested in how policies, regulations, and programs can promote positive outcomes for communities. With long stints in great cities like Bellingham, Cork, and Seattle, Stephen currently lives in Kenmore and primarily covers land use and transportation issues for The Urbanist.