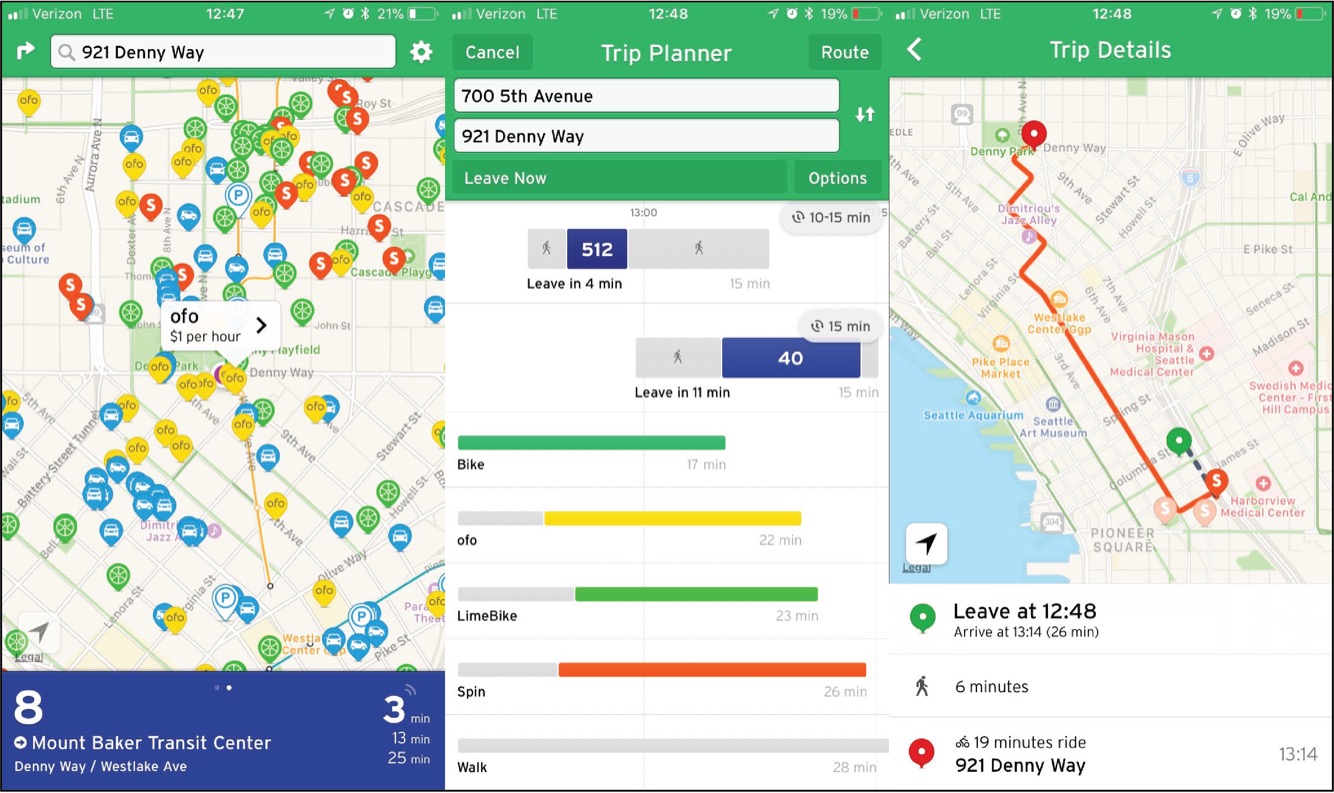 The makers of Transit, a multi-modal transportation information application (app) for smartphones, pushed out a modest but useful update this morning for dockless bikeshare. Real-time locations of dockless bikes appear on the main screen of the app. The new feature is active in both Seattle and Washington, D.C right now, but could be rolled out to other cities that have dockless bikeshare systems in the near future.
The app has long supported dock-based bikeshare systems across the globe, thanks in part to dock-based bikeshare systems providing real-time open source information through the General Bikeshare Feed Specification. In the case of Washington, D.C., Transit displays both public dock-based bikeshare and private dockless bikeshare locations in harmony. So far, Seattle has three private dockless bikeshare operators (Ofo, Spin, and Limebike). All of them are currently available on Transit.
BREAKING: @TransitApp has added dockless bikeshare for Seattle. Look at all those bikes near the Missing Link. pic.twitter.com/AADCMA4LiS

— The Urbanist (@UrbanistOrg) October 5, 2017
Seems like @transitapp is answering the call for a single DC bikeshare app. All four of the new companies are now on the app. @GeorgetownMet pic.twitter.com/29XjL368z1

— Peter Sacco (@PeterSaccoDC) October 5, 2017
The update builds upon key attributes of the app like the ability to compare modal options, by travel time, optimal routings, and display streets that have bicycle facilities. Each dockless bikeshare company is denoted on the map with company logo pins. Users can tap on the pins to find rental prices for bikes and even prompt the app to unlock bikes. However, the app is only currently configured to open up the chosen bikeshare company's app to complete the unlocking process. This is different from some cities served by Transit that have public dock-based bikeshare and allow the unlocking process to be completed natively in Transit's app.
The consolidation of dockless bikeshare data in one location has obvious benefits: it makes a disparate network of competing companies feel more accessible to users. That, in part, forms a key basis for legitimate criticisms of dockless bikeshare over dock-based bikeshare. Having reliable access to dockless bikeshare is difficult in many parts of Seattle because bikes are not guaranteed to routinely be available in a given location. Such is the nature of dockless bikeshare, but that is made much more difficult when data is separated amongst the apps of three, four, or five competitors.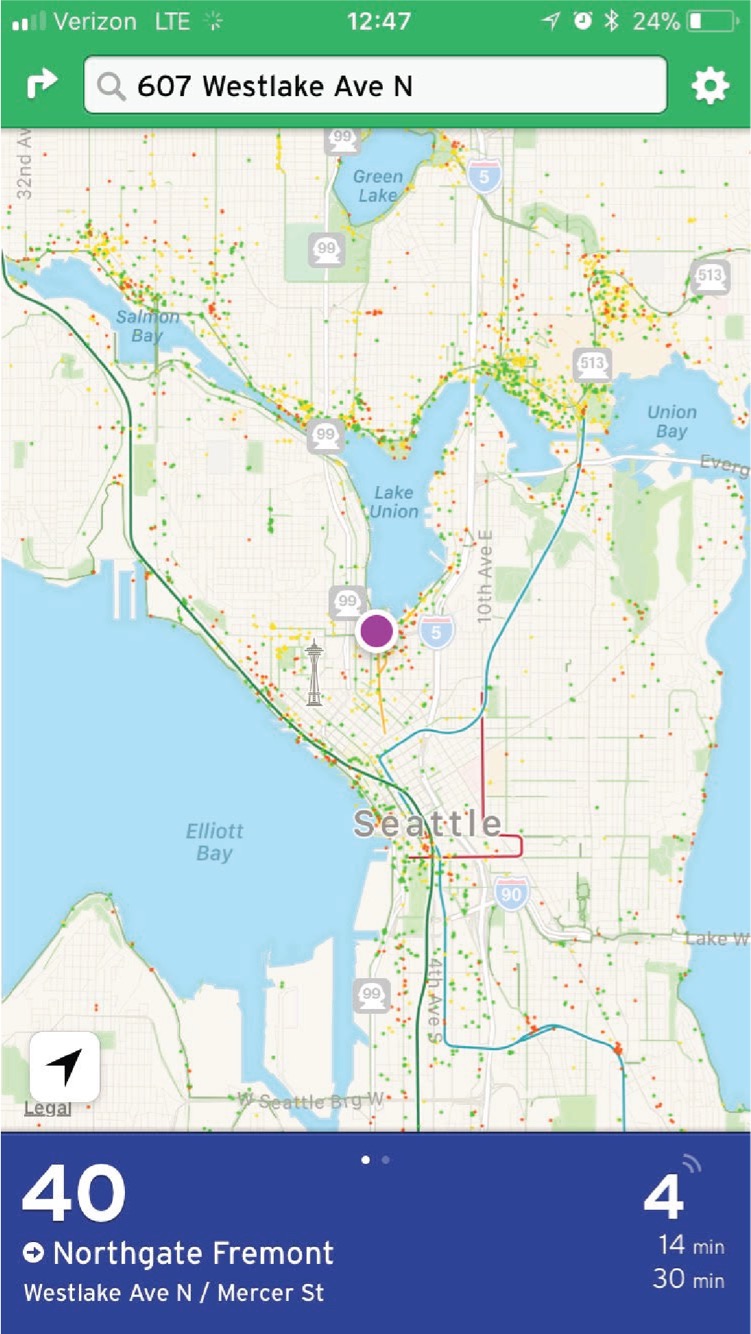 Transit App partially reduces that problem. However, even aggregated data from today reveals how much of Seattle lacks dockless bikes right now, particularly the parts of Seattle atop hills. More open data from private dockless bikeshare companies could be a good step in the right direction in the long-term.

Stephen is a professional urban planner in Puget Sound with a passion for sustainable, livable, and diverse cities. He is especially interested in how policies, regulations, and programs can promote positive outcomes for communities. With stints in great cities like Bellingham and Cork, Stephen currently lives in Seattle. He primarily covers land use and transportation issues and has been with The Urbanist since 2014.