Quick quiz: Can you name all fourteen goals of Washington state's Growth Management Act? Would you guess that addressing climate change is not one of them?

Nearly thirty years ago, Washington passed the Growth Management Act (GMA), a comprehensive piece of legislation dedicated to responsibly managing our state's growth. The same year, Futurewise (originally named 1000 Friends of Washington) was founded as a public interest organization dedicated to proper implementation of the GMA. The act established the Growth Management Hearings Board, where organizations like Futurewise can appeal irresponsible plans for review. The GMA, along with the Shoreline Management Act and the State Environmental Policy Act, is the cornerstone of our state's planning framework.

But a lot can change in three decades, and as we approach the GMA's thirtieth birthday, it's time for an update. In 2015, the Washington state legislature started a process to review the GMA, called the Road Map for Washington's Future. The state has solicited suggestions from individuals and organizations involved with the state's planning framework. As the state's only public interest group focused entirely on GMA-related issues, Futurewise has some ideas.

First and foremost, Futurewise is recommending that the GMA include a 15th element: addressing climate change through mitigation and adaptation, including specific mention of planning to address sea level rise, wildfires, and the protection/accessibility of natural resources – the three largest climate-related impacts affecting Washington State.  The GMA should also include statutory requirements for the reduction of greenhouse-gas emissions (GHG) based on RCW 70.235.020.
To better protect people and the natural environment, the GMA should require that cities and counties use the best available science and best practices to identify and adequately protect people from natural hazards and protect critical areas. The GMA should also ensure better protection of natural resource lands, including methods to help support and nurture the agricultural and forest production industries, and increasing long-term protections for irrigation resources.
The GMA has room to improve in supporting multi-modal transportation. First, the state laws authorizing impact fees should be updated to allow transportation impact fees to be used for transit operations. The GMA should require WSDOT-coordinated planning with local jurisdictions to coordinate long range planning that will help ease congestion and provide transportation choices to new developments. Finally, the GMA should encourage complete streets for cities and the state should incentivize complete streets infrastructure investments.
A few more needed improvements: the GMA should provide a formal role for Indian Tribes and Nations in GMA planning, authorize fiscal home rule, starting with eliminating the 1% property tax cap, and require school districts and special purpose districts to plan under the GMA in concert with their local jurisdiction.
The Road Map for Washington's Future project will culminate with a final report in June 2019, queuing up the state legislature to pass GMA updates in 2020, the thirtieth anniversary of the act. Follow Wonkabout Washington and sign up for email updates from Futurewise to learn about opportunities provide public comment on these changes.
Futurewise Supports Tacoma Tenants Organizing Committee
Since April, tenants in Tacoma, with support from Futurewise, have been leading the charge to strengthen renter protections in Tacoma. Now, the Tacoma City Council is expected to pass many of their demands, with a final vote anticipated in October.
Last spring, residents in 58 units at the Tiki Apartments were served with notice from a new owner of their building that they would have 20 days to find a new place to live. Finding new affordable housing in what is now the region's fastest-rising rental market proved immensely difficult for tenants, many of whom are low-income or on fixed incomes. At least 18 households were forced to move outside of the city of Tacoma.
In response, the residents formed the Tacoma Tenants Organizing Committee (TTOC). They mobilized tenants from across the city to address City Council, attend public meetings and rallies, educate themselves about tenant rights, and more. Months later, the hard work of the TTOC is about to pay off. The Tacoma City Council is on the verge of passing a broad set of new tenant protections, including:
Prohibiting source of income discrimination (for examples, landlords would no longer be allowed to reject tenants who pay rent through Section 8 vouchers)
Permanently increasing the notice period to 120 days from 20 days when a tenant is forced to vacate because of a substantial rehabilitation or change of use for the unit
Providing the option for tenants to pay security deposits and last month's rent in installments
Increasing the notice period to 60 days from 30 days when a landlord plans to increase rent by more than 10%
Futurewise has supported the TTOC with meeting planning, facilitation, communications, and tenant outreach and organizing. We believe in the nexus between tenant rights advocacy and housing affordability–to promote housing stability, prevent displacement and homelessness, and address historic inequities.  Additionally, this community capacity work overlaps with our local efforts to build support – both at the community level and with decision-makers – for implementation of the Affordable Housing Action Plan and the Tacoma Mall subarea plan.
The featured image is courtesy of the Tacoma Tenants Organizing Committee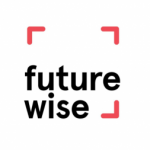 Futurewise works throughout Washington State to encourage healthy, equitable, and opportunity-rich communities and to protect our most valuable farmlands, forests and water resources through wise land use policies and practices. Founded to help support implementation of the first-in-the-nation Growth Management Act, we focus on directing equitable growth into our urbanized areas and preventing the conversion of wildlife habitat, open space, farmland, and working forests to subdivisions and development.