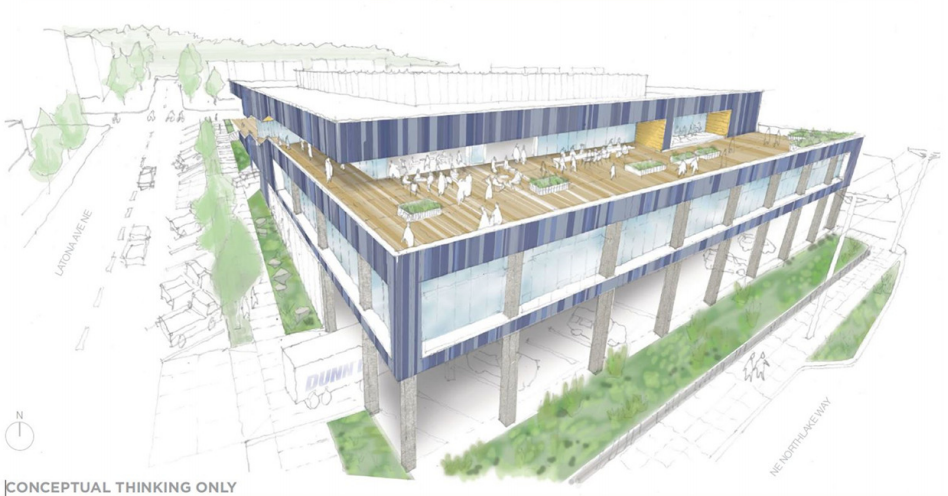 On Monday, the Seattle City Council approved disposition and sale of a City-owned brickyard (3819 4th Ave NE) next to Dunn Lumber in Wallingford. The property is currently owned by the Seattle Department of Transportation (SDOT) and zoned Industrial Commercial with a 45-foot height limit, which allows light industrial and commercial uses but not residential uses. Under the terms of the deal, the city will receive $2.575 million in payments that will go into the general transportation fund. Other departments did not express interest in acquiring the property.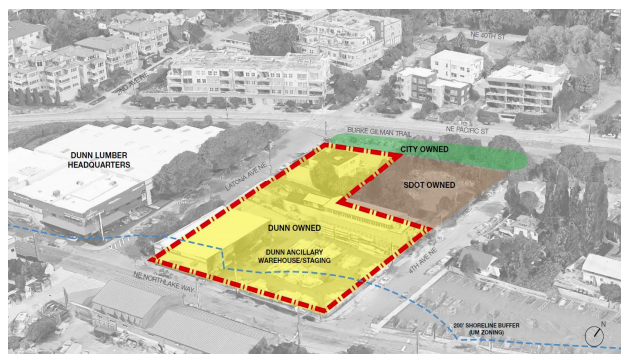 On Wednesday, the Planning, Land Use, and Zoning (PLUZ) Committee will convene for a packed meeting agenda. Councilmembers on the committee will have an opportunity to discuss the University of Washington Campus Master Plan, which is slated for approval later this year. As a major institution, the University of Washington gets to initiate its own master plan and participate in a process outside the City's normal neighborhood planning system, but it still needs council approval. Several substantial amendments to the recommendation from the Hearing Examiner are under consideration, including:
Requirements for up to 300 units of housing affordable to University of Washington staff earning up to 80% of area median income, which is an increase over the base proposal;
Participating in the Mandatory Housing Affordability program where space is leased to non-institutional entities;
Further reducing the single-occupancy vehicle mode share from 15% in 2028 to 12% and establishing temporary thresholds related to light rail opening in the University District;
Adjustment of parking requirements by removing parking requirements for residence halls and lowering the parking cap for the campus from 12,300 to 9,000 parking spaces–including residence halls;
Establishment of clearer requirements to separate people walking and biking on the Burke-Gilman Trail and ensuring improvements when adjacent development occurs on the trail;
Requiring the inclusion of showers and supportive bike facilities for people who commute to campus by bike;
Exemption of childcare space and small business (retail) from the gross floor area maximum applicable under the campus master plan; and
Maintaining the existing height limit of 105 feet on the W22 site and 65 feet on the W37 site in the Campus West area; and

Clarifying that the use of Best Management Practices to reduce stormwater runoff should be prioritized, particularly where overflow capacity issues are prevalent.

The PLUZ will also discuss key policy issues for an in-development bill to reform the city's regulations for tree preservation and tree canopy. No changes have yet been made to the draft released in August, but councilmembers and members of the public identified several areas worth additional consideration prior to introduction of a formal bill.
The PLUZ will likely vote on an extended moratorium on heavy commercial uses in the Aurora-Licton Urban Village. The moratorium extension would run another six months so that zoning changes in development can run their course. A public hearing and possible vote is schedule for technical amendments to pedestrian access and circulation requirements and updated South Lake Union Design Guidelines may move out of committee.

Stephen is a professional urban planner in Puget Sound with a passion for sustainable, livable, and diverse cities. He is especially interested in how policies, regulations, and programs can promote positive outcomes for communities. With stints in great cities like Bellingham and Cork, Stephen currently lives in Seattle. He primarily covers land use and transportation issues and has been with The Urbanist since 2014.