At a recent presentation by Shift Zero, a zero net carbon building alliance, mention of Initiative 1631 stirred excitement among the green building professionals in the room.
Initiative 1631, otherwise known as the Carbon Pollution Fee, will be on the ballot this November. If Initiative 1631 succeeds, it will be the first time a carbon price is passed by ballot referendum in the US or internationally.
For Shift Zero members, such as Built Green and the Seattle 2030 District, passage of Initiative 1631 would be a financial "game changer" for the local green building economy, infusing big money into projects connected to the City of Seattle's ambitious green building programs, such as the Living Building Challenge.
This is because the billions of dollars raised by Initiative 1631 would be spent directly on green economy investments throughout Washington State. In the case of green building, for example, the bill contains specific language that supports work improving energy efficiency in new and existing buildings, with the goal of creating carbon neutral buildings across the state.
What is a Carbon Fee?
Beginning in 2020, large carbon emitters would be charged a $15 per ton fee. The amount would increase by $2 plus inflation annually until 2035.
The choice of a fee as the funding mechanism for Initiative 1631 is significant.
Unlike in the case of a tax, funds collected by a fee are guaranteed for specific investments. "A fee is specifically tied to whatever problem you are trying to solve," said Nick Abraham, spokesman for the Yes on 1631 campaign. "The legislature cannot put the money toward anything but clean energy, energy efficiency, natural resources, and impacted communities."
The investment map on the Yes 1631 website provides some examples of how the money could be directed into the state's economy. 

"All the money stays in Washington State," said Abraham. "Provisions are included to ensure that supplies come from Washington. The double and triple investment side returns are even more important than money raised from pollution."
How Much Money Would a Carbon Fee Raise?
According to the Initiative 1631 Fiscal Impact Statement, Washington State would expect to raise roughly $2.3 billion dollars during the first five fiscal years. Beyond that timeframe, the Carbon Pollution Fee could raise about $1 billion annually.
Because of the scale of the funds, discussion of financial oversight has already arisen.
"Investment of the funding would involve the public and be transparent, similar to other investment plans in Washington State," said Abraham.
Funding would be managed by a fifteen member public oversight board established within the executive office of the governor. Members would include four at-large positions, including a tribal representative and a representative from a vulnerable population in one of the designated pollution and health action areas. 
Beginning in 2022, every four years an effectiveness report would be submitted for approval by the board. It would provide information from "relevant agencies and in consultation with the panels, the board, academic institutions, and other experts as appropriate" and "[take] into account scientific and community assessments of climate impacts, risks, and resilience needs."
While some skeptics are concerned about oversight, supporters point out that funding packages would be voted on by the State Legislature.
"We maintain the bottom-line authority. There is nothing that takes away that authority or restricts it," said State Senator Reuven Carlyle, chairman of the state Senate's Energy, Environment and Technology Committee as quoted in the Seattle Times. "The buck stops with the Legislature. If we don't think it's a good investment for taxpayers, then we're unlikely to do it."
While the buck may stop with the State Legislature, the body was unable to pass a carbon tax last session despite a newfound Democratic majority in both chambers and Governor Jay Inslee's $20 per ton proposal and some competing proposals on the table. The Initiative 1632 coalition has rushed to fill that void of inaction.
A Broad Coalition of Support
"We have the largest coalition in state history for an initiative," said Abraham. "The group of followers is unprecedented in Washington State."
A commitment to equity within the language of Initiative 1631 is major reason why it has garnered a broader base of support than the previous failed carbon tax initiative.
Thirty-five percent of the investments will be dedicated toward improving the health of impacted communities. Promoters state that overall the funding could create 40,000 new jobs in clean energy, forest health, and manufacturing. Funds would also be set aside to pay for job training and wage assistance for workers. 
As a result, Initiative 1631 has received endorsements from wide range of supporters including businesses, labor unions, low-income advocates, communities of color organizations, health professionals, faith groups, and tribal nations. 
Tribal nations, both independently and through Affiliated Tribes of Northwest Indians, have been involved with Initiative 1631 since its early stages.
"Tribal leaders saw that we tried to do things differently this time," said Abraham. "A lot of tribal communities have big fishery populations and they are feeling the impacts of the loss of our ecosystems. Voices that were impacted were involved in designing this policy. Their support has been such a big boost for this campaign. They are on the frontlines of the fight."
Washington State Can Become A Climate Leader

Opposition of Initiative 1631 has almost entirely come from the oil and gas industries. Western States Petroleum Association has raised almost $9 million in cash contributions, which is significantly more than the $3.8 million raised by the Yes 1631 campaign.
Financial support, however, may not equate to votes. Washington State voters may decide it is time to take a leadership role in the fight against climate change.
Under the Trump presidency, it is doubtful that the United States will take action on reducing carbon emissions on a national level. However, with Initiative 1631, Washington State has the opportunity to take strong action on the state level, sending a signal to the rest of the country and beyond.
Through investing in its green economy, Washington State also has the opportunity to demonstrate that environmental, social, and economic progress can go hand in hand.
"We know inherently that this the direction we want to go," said Abraham. "But we will only get there if we head there now. Let's show others an example of how we can do it."
The featured image is of a Built Green Emerald Star certified building and is credited to Shift Zero. Built Green is part of the Master Builder's Association of King and Snohomish Counties.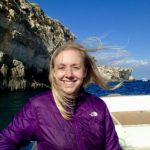 Natalie Bicknell Argerious (she/her) is a reporter and podcast host at The Urbanist. She previously served as managing editor. A passionate urban explorer since childhood, she loves learning how to make cities more inclusive, vibrant, and environmentally resilient. You can often find her wandering around Seattle's Central District and Capitol Hill with her dogs and cat. Email her at natalie [at] theurbanist [dot] org.