"Displaced: Design For Inclusive Cities" Contest Winners Envision Cities That Welcome, Support, And Empower Refugees and Migrants
Despite the Trump administration's recent decision to reduce US refugee resettlement numbers to the lowest level since the program began in 1980, we are currently witnessing the highest levels of forcibly displaced people on record.
An unprecedented 68.5 million people live as refugees, asylum-seekers, stateless people, and internally displaced people in precarious situations around the world, more often than not in cities.
Four out of five refugees and other displaced people resettle in urban areas. As the concept of the refugee camp becomes increasingly obsolete, a new set of global agreements–one for refugees and one for migrants–are being drawn up to provide a framework for integrating new arrivals into cities.
"Cities are front-line players in dealing with refugees–UNHCR is ready to step up its engagement with mayors around the world." said Filippo Grandi, UN High Commissioner on Refugees after the 2017 General Assembly in New York.
In response to this call for action, Design in Public and the American Institute of Architects (AIA) Seattle chapter hosted an international design ideas competition calling upon designers of all disciplines to apply the power of design thinking to the urgent need to welcome, support and empower urban immigrants and refugees.
"This year there seemed no pressing question for us to think about than how we create cities and places that feel welcoming to everyone who resides there. Regardless of background and especially for people who are where they are because they were displaced by disaster, war, or economic necessity," said Lisa Richmond of Design in Public.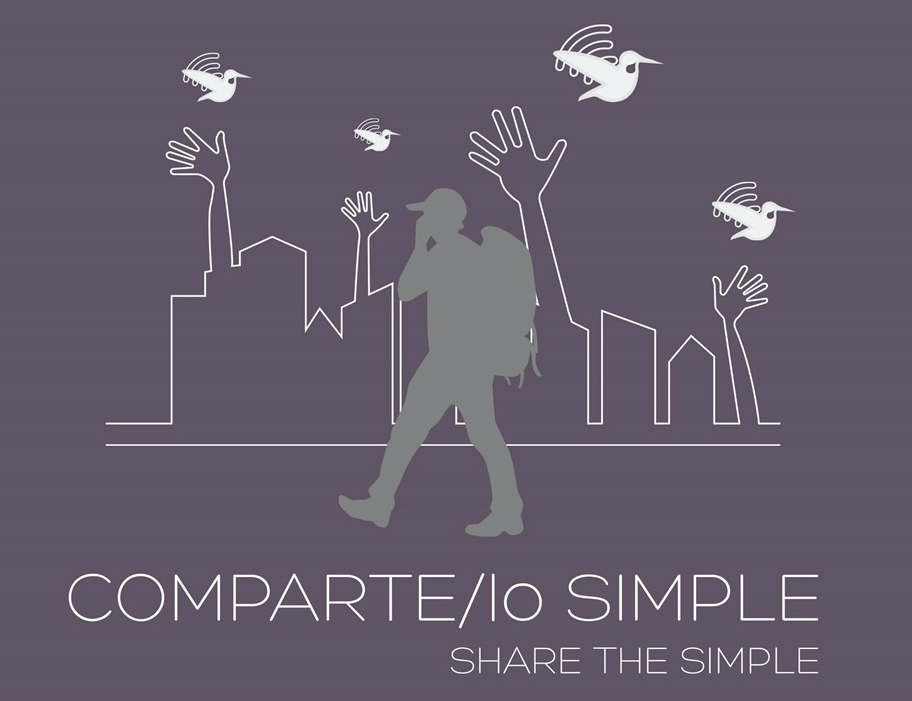 A Contest Based on a Question
"Like any good design problem, this one started with a really great question, in this case from Osama Quotah of LMN Architects. The question was 'What does a sanctuary city look and feel like?" Richmond said.
Sanctuary cities, like Seattle, are often discussed as political constructs, but the experiential aspect of what makes a sanctuary city feel and function as a place of sanctuary for displaced people is not often discussed.
"So this was a question to our world design community. What does that mean experientially? And what do designers have to offer that conversation?" Richmond said.
From 40 submittals, the jury chose five final award winners, with a diversity of ideas for improving the immigrant and refugee experience.
The winners were announced at the Bill & Melinda Gates Foundation Discovery Center as part of the Seattle Design Festival and in conjunction with the Discovery Center's exhibition, also a part of the festival, Design With the 90%: Improving Lives Around the World. 
Winners were awarded $15,000 in prize money. An exhibit at the Center for Architecture and Design will feature the award-winning designs later this year. 
During the ceremony, the jurors commented on the strength and diversity of the design proposals. 
"So many of the designs were so unique. They all had a flair of something that was significant," said Allen Eckberg, Mayor of Tukwila."What I took away from this experience was what our community, the City of Tukwila, can embrace as we look to future and the additional folks who will be coming into our city."
Design for Inclusive Cities Award Winners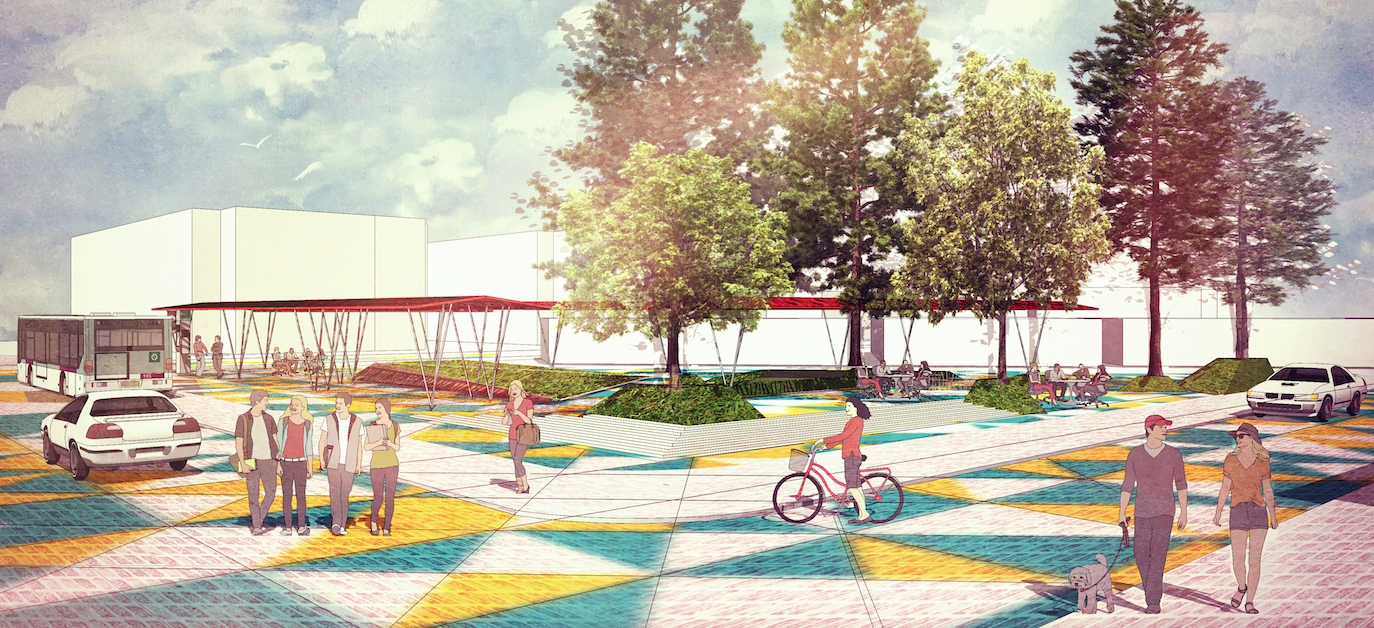 First Prize: 
Comparte/lo Simple by Juan Manuel Garcia Alvarez & Mariana Santibañez Pantoja is a conceptual solution of a network of safety and information hubs to support migrants moving through Mexico from Honduras and Central America, providing for basic human needs, access to vital information, and involving migrants in exploring what safety means 
Second Prize: 
Seattle Resource Hubs | Connect + Access by Sundberg Kennedy Ly-Au Young Architects is a conceptual project idea using uninspired physical spaces at regional transit centers and in the urban core, like parking garages, to create centers for face-to-face interactions among and with refugee and immigrant communities with resources, information, and opportunities. 
Third Prize: 
Cuiseen by Benjamin Ku is the idea of using a food truck training program as cultural story-telling through food and as a structure that helps build future opportunities. 
Honorable Mention: 
Displaced Handbook by Clemente Miller, Wendy Greenberg, Daniel Lee, and Ricki Xie in partnership with World Relief is a proposal for a physical handbook and digital app about key needs and services a displaced person might need navigating a new city. 
Student Winner: 
Rose Triangle Commons by Juliana Hom and Mo Li is a studio project proposing the creation of a neighborhood cultural and transportation hub on a leftover lot in the Rainier Valley neighborhood of Seattle.
Refugees and City Planning: An Unlikely Urbanist Opportunity 
As policy makers and planners around the world grapple with the reality of forced migration, a growing conversation and body of literature is addressing the topic in proactive, solutions-based thinking. 
During her closing remarks, first place winner, Mariana Santibañez Pantoja of Mexico City, framed her work in the context of that conversation.
"This project is intended to be a trigger for future actions, studies, and collaborations to be added, which will eventually generate dignified cities for all," Santibañez Pantoja said. "For those who live and travel through it, there is an opportunity to make Mexico City an example of respect and protection of human rights. Not only because of responsibility and love of human life, but also because it is the only we can demand the same treatment for our people in the United States."
Similar to Santibañez Pantoja,  Fernando Murillo, an architect and urban planner in Argentina sees potential benefits to cities arising from increased migration.
The massive global refugee problem is an opportunity to humanize our cities and territories. Projects promoting communal ties and self-organization are key in forging new communities. City planners will discover useful rules that communities develop to allow peaceful coexistence. Community-minded ideas become construction projects and norms that help entrench human rights. It is a chance to create a more communal culture that can face social and climatic changes in a way that is both peaceful and efficient.

Fernando Murillo, Refugees and City Planning: An Unlikely Urbanist Opportunity, 2015.
For readers interested in diving deeper into urban planning and policy solutions related to human migration, here are some resources.
The 2018 Washington Refugee Summit will be held on October 25th in Renton. This free daylong event includes sharing of successful practices for building communities that welcome and engage refugees and immigrants. Registration is available online.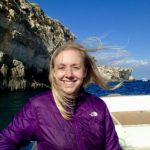 Natalie Bicknell Argerious (she/her) is a reporter and podcast host at The Urbanist. She previously served as managing editor. A passionate urban explorer since childhood, she loves learning how to make cities more inclusive, vibrant, and environmentally resilient. You can often find her wandering around Seattle's Central District and Capitol Hill with her dogs and cat. Email her at natalie [at] theurbanist [dot] org.