The 1968 and 1970 Forward Thrust campaign was a slate of 13 ballot initiatives, put before voters in Seattle and King County to correct the harmful excesses of the area's post-WWII, car-centric, consumer-focused rise. The heart of the Forward Thrust capital improvement projects—twelve funded by bond debt, one funded by a regressive property tax—was an ambitious 47-mile subway system that would have reached completion in 1985. Ancillary programs meant to improve the rail system's reputation via positive association were also part of the Forward Thrust slate: they included a multi-use domed stadium that eventually attracted the Seahawks and Mariners to Seattle, a proposal for a youth carceral facility, and a plan to establish a "land bank" to purchase land for the establishment of affordable housing.
In a 1966 speech given a few years before the Forward Thrust measures hit ballots, bond attorney Jim Ellis called for an "area-wide capital improvement program" to "demand the full range of urban amenities." "If love of the city were not a sufficient spur," said Ellis of the rapidly growing Puget Sound area, "self-protection now compels the opening of a wide front of public construction and conservation." Ellis was the mastermind behind the Forward Thrust bond initiatives, intending them as a series of projects that would prepare the Seattle-area for the future to come.
Thanks to Town Hall Seattle's "Inside/Out" residency, I had the opportunity to crisscross the city of Seattle to speak with Seattleites about the Forward Thrust ballot initiatives in May and June of this year. In the four neighborhood conversations that I held with Town Hall's support, one question was invariably asked by the audience: what would Forward Thrust, or something like it, look like in the present? In this last installation of the Forward Thrust essay series (first published in The Urbanist in May), I want to attempt an answer. I want to think out loud about what a similar slate of ballot initiatives, put before King County and Seattle voters, would look like today.
##
The late 1960s were a time when the American electorate was at a crossroads; the intersections of race and gender. The groundswell of civil rights legislation in the decade pointed to the brewing permanency of minority participation in electoral politics. Meanwhile in New York City, inspired by the words and organizing of Jane Jacobs, women-led neighborhood groups successfully resisted the decimation of the city's urban core by highway-hungry city planner Robert Moses.
As I illustrated in Part 2 of this essay series, these developments suggested that women and people of color could be appealed to as such; not merely lumped in with the general electorate, but catered to as a distinct demographic force that could sway the region's future. Black Seattleite voters were among the most enthusiastic supporters of the Forward Thrust's measures, particularly transit and public housing; and a poll conducted in the late 60s by the Central Association of Seattle (the ancestor of the Downtown Seattle Association) indicated that women had higher opinions of public transit and public parks than their male counterparts.
The Forward Thrust committee—composed mostly or rich, white businessmen—did not do enough to ensure that the Forward Thrust campaign robustly incorporated the concerns of Black people and women. Just as the Forward Thrust campaign took place as the Black Panther party and other radical groups provided a strike contrast to the buttoned-down official types who stewarded Forward Thrust, the energy galvanized by Nikkita Oliver's 2017 mayoral bid indicated dissatisfaction with the slow-moving, establishmentarian approach to social change in the present. A 21st century version of Forward Thrust would have to correct these mistakes by steering clear of the colorblind, gender deaf, upper-class urbanist vision of the initial 1968 attempt.
Proposition #1: Land Bank
This first suggestion is a redux of an original Forward Thrust initiative: it's the idea that Seattle or King County should earmark finances to purchase land that comes available, then redistribute that land at a dramatic discount to non-profit housing developers to build affordable housing. 50 years after the first Forward Thrust election, this idea reappeared in Seattle's 2017 election cycle, with mayoral candidate Jessyn Farrell and city council hopeful Jon Grant both stumping for it. In its initial incarnation in 1968, the land bank was funded by a property tax, making it the only Forward Thrust initiative to not be financed by civic debt.
Proposition #2: Progressive Taxation Package
A tax on vacant dwellings. A financial services tax. A tax on real estate speculation. A raised marginal tax rate. Given the illegality of an income tax at the state level in Washington, using these means to raise revenue at the county and city levels needs to be taken seriously if Seattle is to rebalance the most regressive tax structure of any major metropolitan area in the country. The initial Forward Thrust campaign was too influenced by the King County business community to ever explore progressive revenue options. But to build needed capital improvement projects for housing and transit, we can't continue to be confined to regressive taxation.
Proposition #3: Environmental Impact Preparation
With large swaths of Seattle summers rendered unbreathable by forest fire smoke and the looming threat of a massive earthquake, what is the area doing to prepare for the ravages of climate change? Currently, the city provides Earthquake Home Retrofit Permits to homeowners, and free weatherization services to low income homeowners. But what about the 42% of Seattleites who are renters, to say nothing of migrant workers and houseless residents who are especially vulnerable to extreme weather events?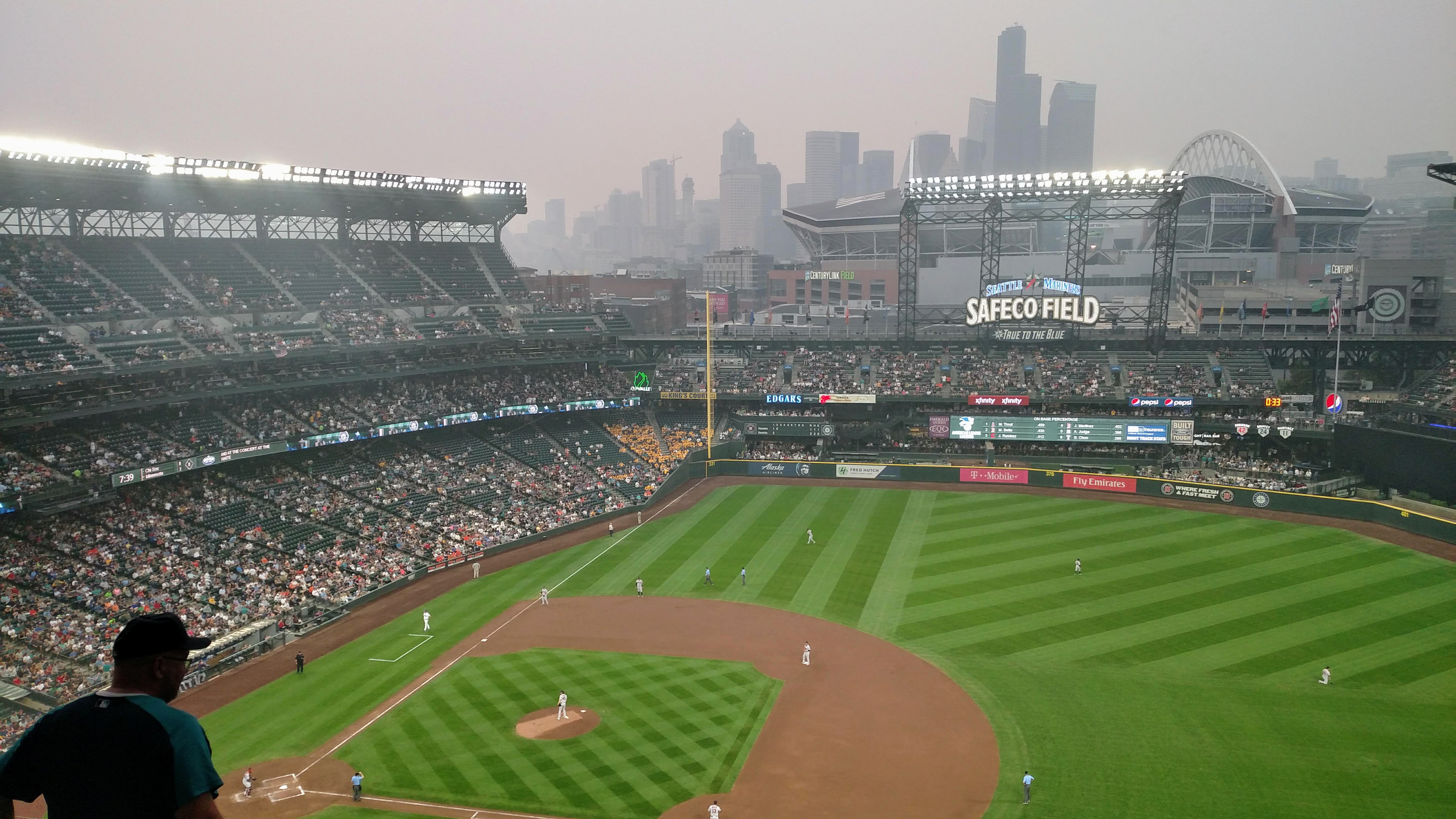 Studies already link climate change to the proliferation of earthquakes and Tsunamis. Following its August 2017 study "Preparing for Climate Change," elected officials can partner with the Seattle Office of Sustainability & Environment to assess the shape of the city's public spaces and buildings, and arrive at firm estimates for what a comprehensive public plan would look like to ensure the city is doing everything it can to mitigate the damage and bolster public safety. The city should then put its money where its environmentalist reputation is, and fund those suggestions as robustly as possible.
Proposition #4: Municipal Broadband
Access to the "information superhighway" is as fundamental a civic need in 2018 as access to rapid transit was in 1968. Unfortunately, it is a plan that has not materialized, even in tech-friendly Seattle, because corporate giants like Comcast and CenturyLink influence many "progressive" elected officials with generous campaign contributions. In the generation since the coup of the 1996 Telecommunications Act, utilities companies have organized to keep the public sector from being a service provider.
A $930 million levy seems like a small price to pay for the promise of reliable, uncompromised internet service, particularly as the conglomeration of corporate forces and conservative government threaten net neutrality at the federal level. Additionally, poor internet service is a problem that disproportionately plagues citizens in Seattle's south end, making this exactly the kind of economic justice and racial justice issue that the original Forward Thrust of 1968 whiffed on. This is a no-brainer. And with Upgrade Seattle building the political will to make it happen, it could materialize sooner than anybody thought possible.
Proposition #5: Public Ownership of Sports Teams
What professional sports give with one hand—civic rituals of community and camaraderie—they take with other: capital that could be used to fund much needed services. The Forward Thrust bond initiatives should be celebrated for bringing the Mariners and Seahawks here; they should be judged harshly for initiating an era in Seattle politics where the peripheral amenity of professional sports takes precedence over basic needs like housing and climate preparedness.
Earlier this summer, management of the Seattle Mariners bullied the King County electorate into diverting hundreds of millions of dollars that could have been used for affordable housing into a frivolous upgrade of Safeco Field. As the Green Bay Packers have shown since 1923, things don't have to be this way. The Packers are the only publicly owned team in major American sports; while the bylaws of the NFL and NBA both prohibit public ownership of their franchises (the Packers are grandfathered in), the NHL charter contains no such restriction. This leaves the door open for a future pathway to at least partial public ownership of a major professional sports franchise. A share of profits generated from such an entity could be redistributed other capital improvement projects around the county and city.
Proposition #6: A Countywide Bike Network
The Forward Thrust elections of 1968 and 1970 took place as Interstate 5 reached completion in the late 1960s. A half century later, the links between carbon emissions, automobile usage, poor air quality, and regional forest fires has been substantiated in a phenomenon climate scientists know as "the climate loop." Just as Jim Ellis intended rapid rail transit to be a solution to the problem of pollution, we can imagine alternatives to automobiles in the present. As detailed in Knute Berger's Roots of Tomorrow: Tales of Early Seattle Urbanism, Seattle was once home to an extensive biking network that could be recreated in the present. Currently, the city has a "Bicycle Master Plan" in place that the Seattle Department of Transportation (SDOT) estimates would take between $390 million and $524 million to fully fund.
Proposition #7: A Public Bank
When a city's finances are wrapped up in the vicissitudes of global capital, the fallout can have devastating results of citizens of all class strata: students and homeowners in search of loans; environmentalists looking to disinvest from the fossil fuel industry; people of color and the working poor looking to build a positive credit history. Cities themselves are limited in the capital improvement projects they can pursue by the bond ratings and borrowing limits of major credit firms. The landmark 1981 text City Limits codified a conservative view of city budgeting; in it, author Paul Peterson advanced the argument that the best a large municipality can do to manage its finances in the face of business backlash against local taxes is appeal to the federal government for help, and implement regressive taxes for nip-and-tuck revenue solutions.
As explained by the Seattle Public Bank Coalition, a citywide public bank would break this chain by giving Seattle a degree of financial latitude not typically seen in major American cities. The basic idea of a public bank is that the institution's financial operations are meant to serve the social good rather than accrue private profit, and that its board of directors would be elected officials who are accountable to the public. Such a bank could lend money for capital improvement projects for city agencies, transit, and schools, and could eventually retire Seattle's debt, the service costs of which currently account for 9% of the city's annual budget. The City of Seattle requested proposals for a public bank feasibility study, indicating that the idea of publicly direct finances—once seen as somewhat fringe when advanced 2017 mayoral candidate Bob Hasegawa—has real currency.
Conclusion: A Break from Neoliberalism
More than anything, a public bank would embody a philosophical shift away from one of the major shortcomings of the original Forward Thrust. As I detail in Part 3 of this essay series, the initial Forward Thrust effort of 50 years ago was decidedly neoliberal before the term "neoliberal" was ever coined to define the disappearance of the public trust and the primacy of a pro-business logic in civic life.
Several of the Forward Thrust projects were designed to make public dollars subsidize private wealth, as with the domed stadium initiative that gave a government-funded arena to corporate sports teams that shared no profits with the public; additionally, the very means of debt financing the Forward Thrust capital improvement projects privately benefited the electoral slate's visionary founder, Jim Ellis, who was a bond attorney at the same firm that would have arbitrated the Forward Thrust bond initiatives. A 21st century Forward Thrust would have to include a package of progressive funding mechanisms, particularly for projects that somehow enrich private actors.
I first came aware of the Forward Thrust bond initiatives as a result of a series of documentary films I made for the University of Washington's Seattle Civil Rights and Labor History Project. Far beyond any individual policy proposal, I believe the source of Forward Thrust's enduring value to our region is as a fount of inspiration for the ability to imagine something greater than what currently exists. This aspiration is ultimately the wellspring of all progressive social change. Fifty years, Forward Thrust invented a way of thinking about the future. For that reason, we are forever in debt to the past.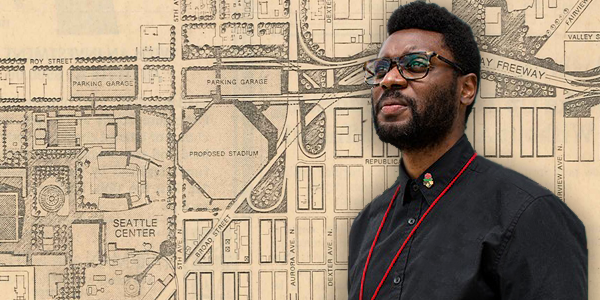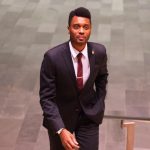 Shaun Scott (Guest Contributor)