When the Seattle City Council passed a non-binding resolution that laid out achievable yet fairly ambitious timelines for completing large gaps in our network of safe cycling routes through the center city, one key projects listed was a link between downtown and Southeast Seattle. The council resolution states:
The City of Seattle commits to establishing an "all ages and abilities" connection to serve all ages, languages, ethnicities, gender, race and abilities from the intersection of South Main Street and the 2nd Avenue Extension to Dearborn Avenue S by no later than December 31, 2019. In advancing this connection, the Seattle Department of Transportation (SDOT) is requested to complete outreach and approved conceptual design by no later than May 31, 2019.
South Dearborn Street is a direct flat route between the north end of the Rainier Valley and Chinatown-International District. By the end of this year, if everything remains on schedule, it will see protected bike lanes installed all the way between 5th Ave S and Rainier Avenue. SDOT is even installing a traffic diverter at Rainier Avenue to help people on bikes continue east of Rainier without a bike lane.
Connecting the 2nd Avenue bike corridor next year with the Dearborn Street bike lanes would create a safe route to and from downtown for the entire southeast quadrant of our city for the first time ever. Pushing for equity in our bike network was one of the primary motivators for the city council passing the bike network resolution.
But even as the resolution was moving through the city council, SDOT was getting ready to announce that they had determined a route for that connection between Pioneer Square's bike facility terminus and Dearborn Street.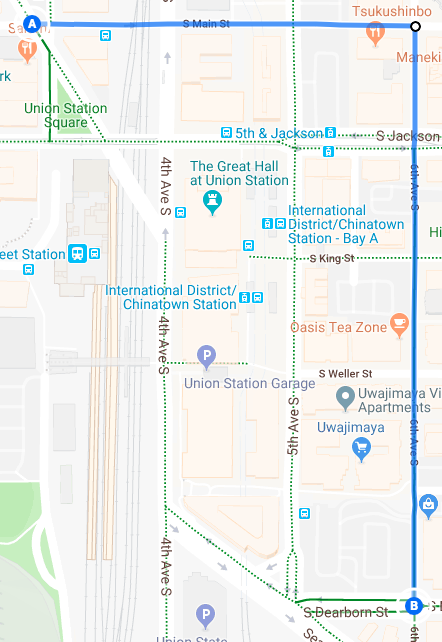 The route would follow South Main Street and 6th Ave S, taking people on bikes away from the main arterial streets and up a pretty sizable hill: the grade for the block on either side of 6th and Main, the top of the hill, is around 11-12%. 

SDOT representatives told the Seattle Bike Advisory Board at their August meeting that the street treatment on that steep segment between 5th Ave S and S Jackson Street would be minor, with street-calming instead of dedicated bike lanes.

S Main Street also currently has old Waterfront Streetcar tracks that are unlikely to be refurbished for use anytime soon, and of course the route crosses S Jackson Street where there is an active streetcar line. At 6th Avenue S there is a streetcar track switch, with several sets of curved tracks.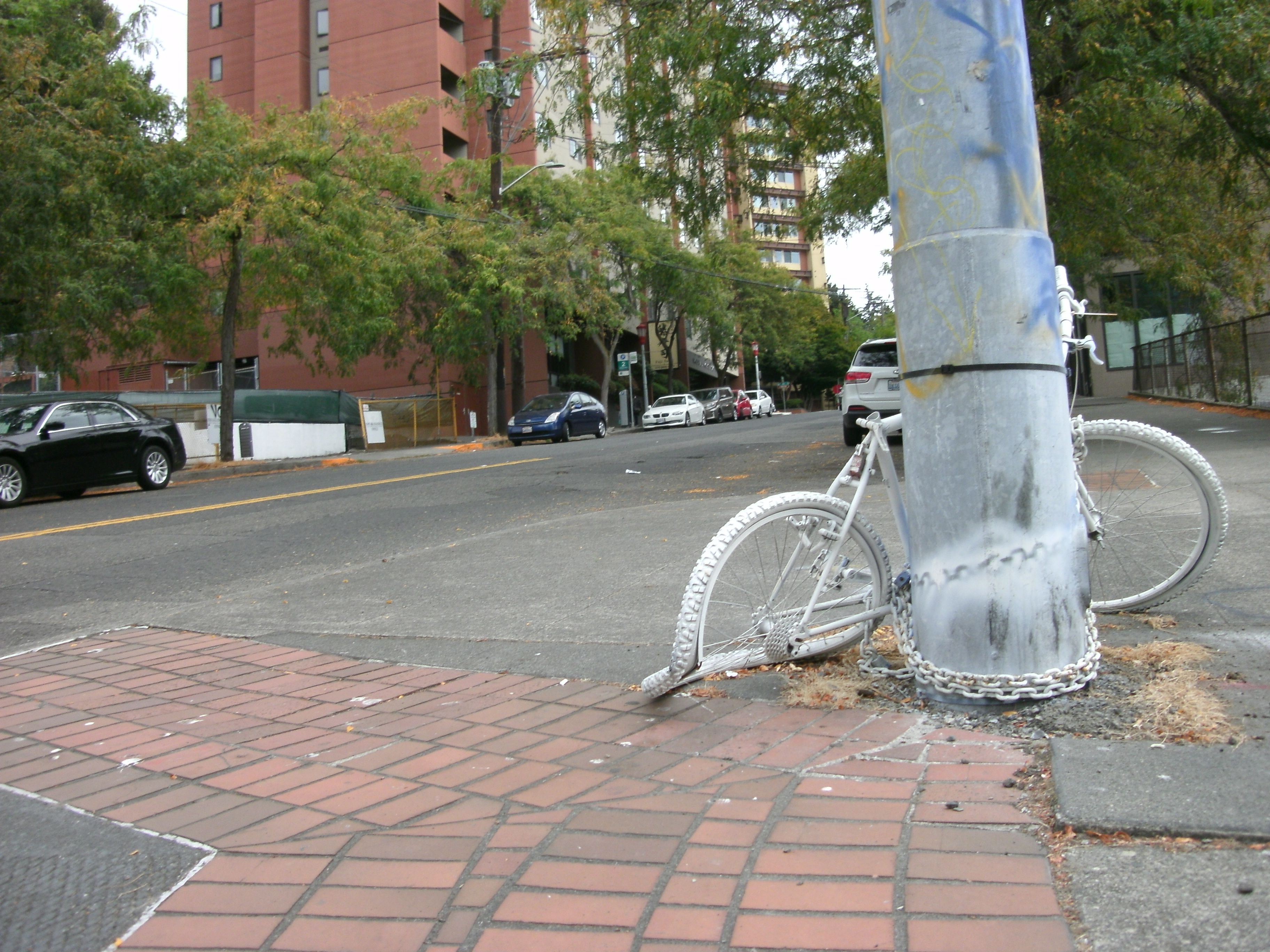 The Bicycle Master Plan, approved by the city council in 2014, in fact lays out a number of routes in South Downtown that the city has ostensibly committed to building: this proposed 6th/Main connection is not anywhere in it. 4th Ave S, 5th Ave S, S Washington Street, and S King Street are all listed as possible connectors to Dearborn.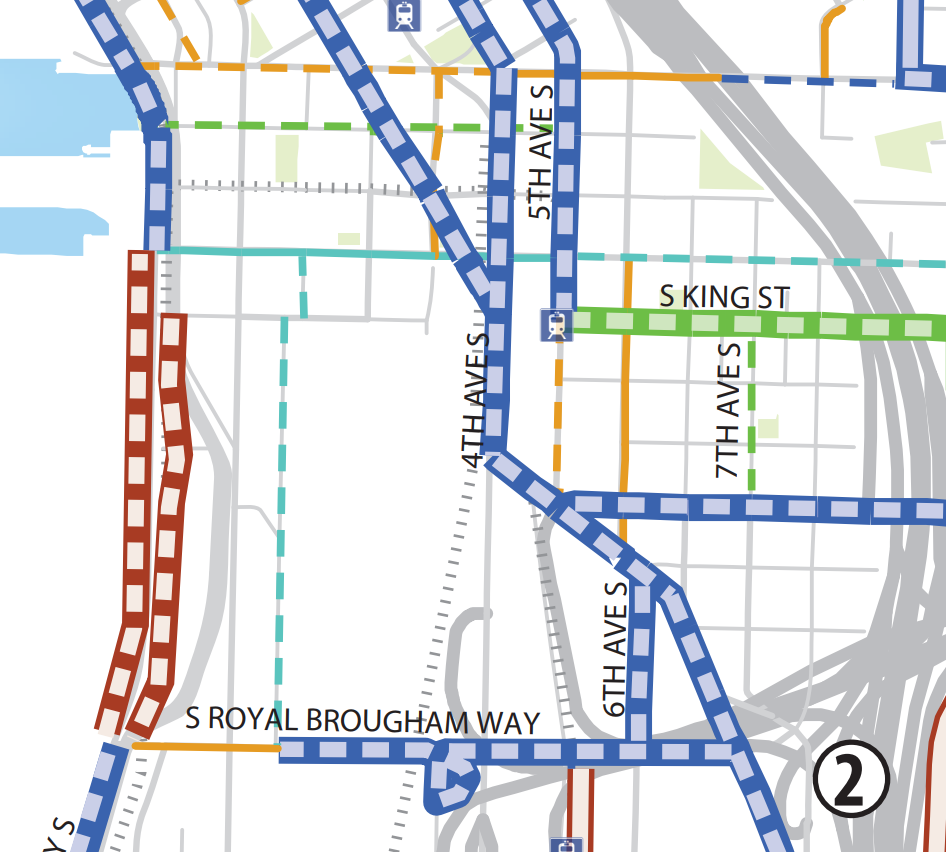 I am not going to go through why alternate routes weren't selected, Tom Fuculoro did a thorough job at that already. But if 6th and Main is the best route that can be provided for an entire quadrant of the city to be able to safely bike into central downtown during a period of "maximum constraint," then the city should be honest with itself that the spirit of the bike resolution that the council passed this summer is not being realized. The route is not an all-ages and abilities one (or an ALEGRA route, as Councilmember Mosqueda likes to say) and most people who bike through that area will choose to brave the direct routes.
The bike master plan should not only be a tool that is utilized when choices are easy. The fact that many of the outlined routes present complicated challenges to implement should indicate that the city must work hard to realize its commitments. Until then we will continue to struggle with ensuring that our values equal our commitment on the ground.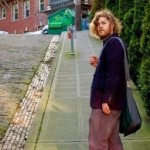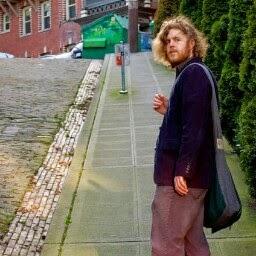 Ryan Packer lives in the Summit Slope neighborhood of Capitol Hill and has been writing for the The Urbanist since 2015. They report on multimodal transportation issues, #VisionZero, preservation, and local politics. They believe in using Seattle's history to help attain the vibrant, diverse city that we all wish to inhabit. Ryan's writing has appeared in Capitol Hill Seattle Blog, Bike Portland, and Seattle Bike Blog, where they also did a four-month stint as temporary editor.