As part of our endorsement process at The Urbanist, we ask candidates to complete a standard questionnaire to better understand and evaluate their positions on housing, land use, transportation, and other important issues. We share this information with our readers to help inform their own voting decisions.
This year we are considering selected candidates running for US Congress, Washington State Legislature, and King County Prosecuting Attorney. We are publishing the questionnaires in full, concluding with our official general election endorsements in mid-October.
The following questionnaire was submitted by Strom Peterson (D-Edmonds) running for Legislative District 21A, which covers Edmonds, Lynnwood, and Mulkiteo. Peterson's opponent, Amy Schaper (R) did not submit a questionnaire.
***
Rapid Fire
Do you consider yourself an urbanist?
Yes.
Do you support an income tax?
Yes.
Short Answer
How do we keep Sound Transit 3 (ST3) timelines on track given that the Trump administration is slow-walking or eliminating grants for transit projects and construction costs are skyrocketing?
I will continue to work with our federal delegation to ensure that the promised federal funding remains in tact. Meanwhile, we must continue to work with Sound Transit and all of our local communities to make sure we extend light rail to the outlying areas as promised when we voted on ST3.

What is your position on the Sound Transit car-tab tax? Would you support a plan that cuts Sound Transit's budget?
I believe we need to readjust the car-tabs to more current valuations. While this might have budget implications to Sound Transit, we also need to take the long view and ensure the public will support transit opportunities well into the future.

How will you leverage state resources to increase affordable housing?

As Vice Chair of the Capital Budget Committee, we made record investments in affordable housing across the state. We must continue to work with our local partners to find the best opportunities for those most in need. We must also work with cities on increasing density and opportunities for homeownership at all levels of affordability.

Washington is ranked as having the most regressive tax code in the nation. Rich households pay a much lower effective tax rate than poor households. What, if anything, do you propose to do about that?

I will continue to support a tax on the sale of capital gains, closing corporate tax loopholes, and restructuring the B&O and real estate excise taxes. In conjunction, we should look for opportunities to reduce sales tax and property tax rates.

How should our state address climate change and would you back a carbon tax bill similar to what Governor Inslee has proposed? 
Yes, I have backed the carbon tax bill Governor Inslee proposed and I'm a strong supporter if I-1631. I have also supported low carbon fuels standards, clean energy investments and more efficient transportation infrastructure to help reduce greenhouse gas emissions.

Would you vote to permit local transit agencies and police departments to implement camera enforcement of transit lanes in order to keep buses moving through traffic bottlenecks? Why or why not?
Yes. While I have some issues with the overuse of traffic cameras, I believe this is a local decision and that they can be effective in keeping buses moving through traffic bottlenecks.

How can we protect and preserve the open spaces in Washington State?
We must continue to support the Growth Management Act, and work on increasing density within our urban areas to avoid suburban sprawl.

What is your favorite mode of transportation and why?
My favorite mode of transportation is the Washington State Ferry System. It's a beautiful way to travel around the region.

The next time the state legislature crafts a major transportation funding package, what do you want to see in it?
I'd like to see increased funding for the electrification of our transportation system, including expanding charging stations throughout the state and greater efficiencies in our ferry system.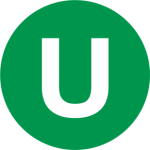 The Urbanist was founded in 2014 to examine and influence urban policies. We believe cities provide unique opportunities for addressing many of the most challenging social, environmental, and economic problems. We serve as a resource for promoting urbanism, increasing political participation, and improving the places we live. The Elections Committee consists of community volunteers and staff members of The Urbanist and is a standing body representing the political values of our organization.