UpZones Podcast is a weekly podcast featuring stories from people building a richer, more cosmopolitan new Seattle. Ian Martinez, a former journalist and Obama Administration adviser, brings his unique conversational manner to long-form interviews with community leaders in the arts, politics and activism, business, and general civic life.
Martinez has done great interviews, including Cary Moon, Teresa Mosqueda & Matt Hutchins and Katie Wilson, General Secretary of Seattle Transit Riders Union.
You can listen to the interview with The Urbanist's exceutive director Owen here. And as he mentions at the end of the podcast, get a hold of him — owen[at]theurbanist[dot]org — if you want to get involved with The Urbanist. We're looking for writers, editors, advocates, tour guides, photographers, designers, you name it. 
Owen recounts his personal journey from smalltown Ohio, to Madison, Wisconsin to London, Mumbai, Austin and finally Seattle. Topics they covered include the Move All Seattle Sustainably (MASS) coalition, what makes good urbanism, living carfree, who benefits from development, and how to build long-lasting change.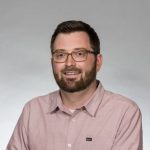 Doug Trumm is the executive director of The Urbanist. An Urbanist writer since 2015, he dreams of pedestrianizing streets, blanketing the city in bus lanes, and unleashing a mass timber building spree to end the affordable housing shortage and avert our coming climate catastrophe. He graduated from the Evans School of Public Policy and Governance at the University of Washington. He lives in East Fremont and loves to explore the city on his bike.