The Urbanist's Board of Directors voted to join a new coalition called Move All Seattle Sustainably (MASS) because Seattle's proposed budget falls short and doesn't do enough to reach our climate goals and to achieve Vision Zero. We can't hope to decarbonize anytime soon if we are not creating space for people walking, biking, and riding transit–and the same goes for achieving zero road deaths.
The MASS coalition includes 350 Seattle, 500 Women Scientists Seattle, Cascade Bicycle Club, Seattle Neighborhood Greenways, Seattle Subway, Seattle Transit Blog, Sierra Club Seattle Group, and Seattle Transit Riders Union. All of us are united around pushing the City to follow through on transportation promises, whether Move Seattle pledges or the Bike Master Plan or the Pedestrian Master Plan.
This morning MASS issued its first press release, which includes the budget letter we've sent to Mayor Jenny Durkan and Seattle City Councilmembers. Our executive director, Owen Pickford, emphasized the urgency.
"Seattle is facing a climate crisis, a housing crisis and the Period of Maximum Constraint, and we developed transportation plans that address all these problems. We need leadership from the city to implement and fund these plans," Pickford said. "Leadership would double our dedicated bus lane mileage, connect our disconnected network of protected bike lanes, and prioritize people walking by removing expensive adaptive signals. It's too late for inaction, second guessing, or slow-rolling solutions. Climate, housing, and transportation leadership means putting people walking, biking, and riding transit first."
Throughout the budget process, MASS aims to galvanize transportation and climate action. At Tuesday night's budget hearing (5pm at Seattle City Hall), MASS members will testify and we urge you to join us. Come early to make sure you get on the list.
Seattle's only route to decarbonization is through revolutionizing our transportation system, and like any climate change mitigation strategy, the longer we wait only makes it worse for ourselves, requiring more drastic reductions down the road.
"As the recent IPCC report has made clear, to avoid climate disaster we must take dramatic action now to reduce greenhouse gas emissions" said Sarah Shifley, volunteer with 350 Seattle. "Transportation is by far Seattle's largest source of emissions. The steps outlined in the MASS Coalition's letter are not optional measures, but very real necessities for a livable future."
Some of the MASS coalition's budget asks include:
No new adaptive signals until the technology "can measure and mitigate delays to people walking." (See Mercer Street for why this matters.)
Fix Rainier Avenue by finishing Rainier Avenue Safety Corridor Project and Accessible Mount Baker as soon as possible.
Eastlake protected bike lanes. Roosevelt RapidRide might be delayed until 2024, but Eastlake Avenue protected bike lanes are clearly needed and shouldn't have to wait that long.
Extend 3rd Avenue bus lanes to Denny Way. "Use existing transit funding to quickly paint bus only lanes through Belltown." This would improve reliability for dozens of bus routes, including the RapidRide D and E Lines.
Paint bus lanes for Routes 40, 44, and 48. Move Seattle pledged RapidRide service for these routes by 2024 and that's looking doubtful, but we can still paint bus lanes to speed up these busy routes.
Build the City Center Connector streetcar. A streetcar in 1st Avenue transit lanes would bring additional capacity and reliability to our transit system. 
Restore Pavement to Parks funding with an equity focus. Rather than eliminating the Pavement to Parks program, let's restore funding and direct it towards communities facing the biggest parks and open space deficits.

For the full list of asks, read the letter. We must act swiftly to ensure our priorities make it in the budget this biennium. Contact your Seattle City Councilmembers and Mayor Durkan.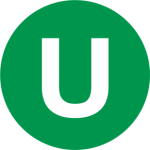 The Urbanist was founded in 2014 to examine and influence urban policies. We believe cities provide unique opportunities for addressing many of the most challenging social, environmental, and economic problems. We serve as a resource for promoting and disseminating ideas, creating community, increasing political participation, and improving the places we live. The Board of Directors consists of six members that guide policy and decision-making of The Urbanist.