A volunteer-driven effort is leading the way to ensure that the forthcoming protected lane connection on Pike/Pine between Capitol Hill and downtown Seattle is safe and inviting for bicyclists of all ages and abilities.
As part of that work, community members are encouraged to come out and contribute their feedback to an upcoming Community Design Workshop on the evening of October 25th.
Sponsored by Capitol Hill Housing, Central Seattle Greenways, and Seattle Neighborhood Greenways, the workshop aims to bring community members together to envision a design for protected bike lanes on Pike/Pine that maximize the interests of the many different users and stakeholders of this important transportation corridor.
The event is free and open to the public. Participants must RSVP to secure their space. Activities begin at 5:30pm with a community meal and include a performance by cycling advocate and multimedia artist Tessa Hulls, followed by an interactive breakout session in which community members will learn about the City's bike lane proposals and collaborate on ideas for designs.
The goal for the design workshop is for the community to collectively develop a vision for the future corridor so that future users' priorities are shared with the City in a unified voice.
Coming Soon – A Protected Downtown Bike Network 
The Pike/Pine protected bike lane will be completed by the end of 2019, and fulfills part of the City Council's resolution to create a connected, protected bicycle lane network in downtown Seattle. The project is part of the Center City Bike Network and City's plan for Pike/Pine Mobility Improvements.
Funding for the Pike/Pine protected bike lanes comes from a public benefits package connected to the Washington State Convention Center addition, which was advocated for by an alliance of community organizations, including the design workshop sponsors.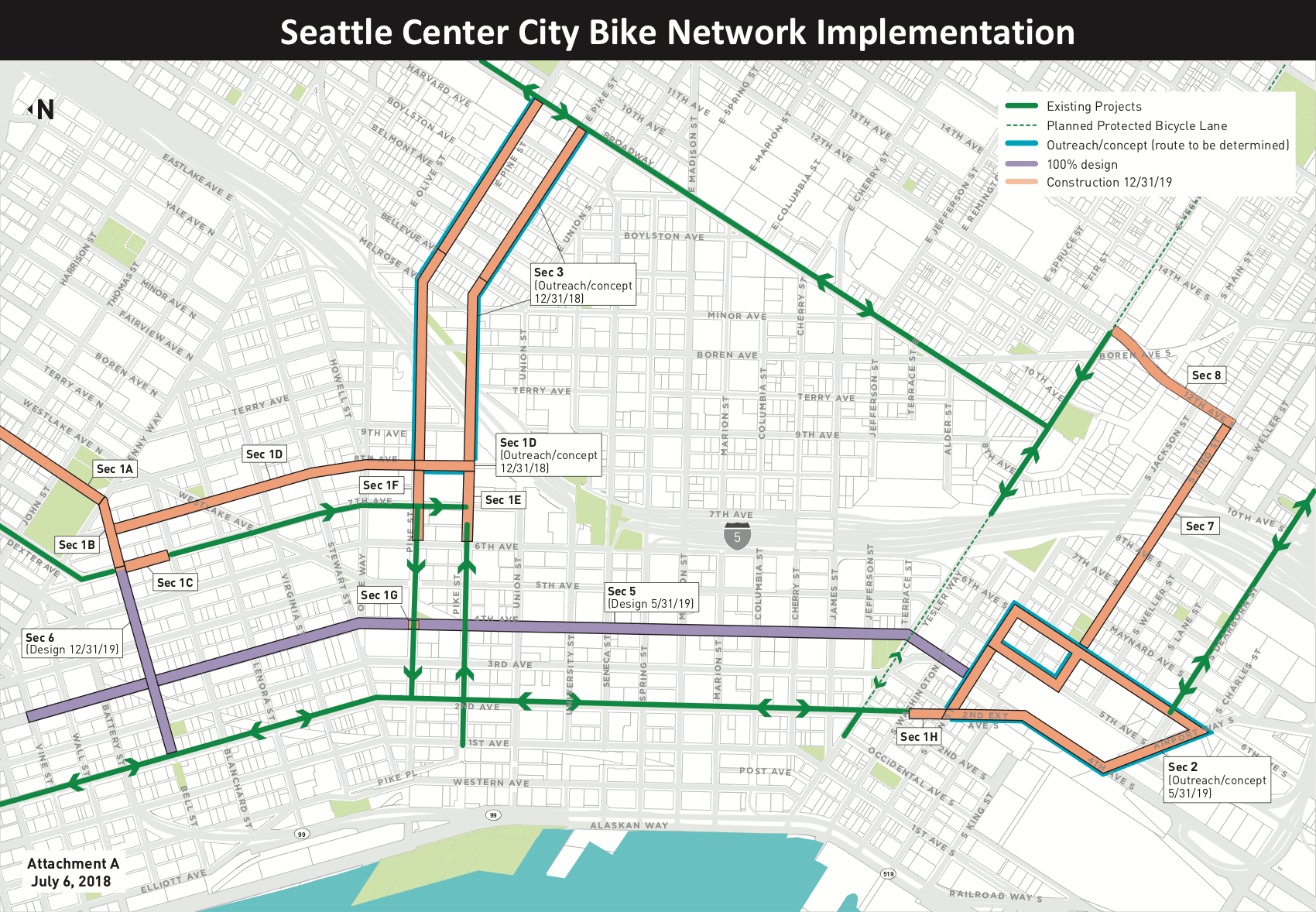 Much has been said recently about the current state of Seattle's protected bike lanes, which have been criticized for their lack of cohesive connections. The addition of a protected bike lane in the Pike/Pine corridor presents the opportunity to create a well-used and safe route for cyclists into Downtown.
Community Input Is Crucial for Design Success
However, in order to achieve success the design plan will need to be inclusive of different interests. Understanding that fact, the partner organizations are striving for community engagement that reaches out to a broad cross-section of stakeholders, including the business community.
While critics have argued that protected bike lanes are detrimental for businesses, research shows that when implemented effectively, protected bike lanes increase commercial activity and strengthen local businesses by creating appealing neighborhoods where community members frequent local establishments to address their daily needs.
A lot of recent conversation has focused on conflicting news around the state of bicycling in Seattle, with Seattle winning Bicycling Magazine's award for Best Bike City at the same time a report was released showing that bike commuting actually hit a ten year low in Seattle in 2018.
Studies have shown that protected bike lanes significantly boost ridership, especially among the majority of the population who do not identify as "confident cyclists;" however, improvements like protected bike lanes only succeed if they are truly designed for the needs of the communities they will serve.
 Come out and make your voice part of the Seattle's transportation future!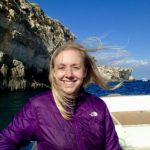 Natalie Bicknell Argerious (she/her) is a freelance reporter and podcast host at The Urbanist. She previously served as managing editor. A passionate urban explorer since childhood, she loves learning how to make cities more inclusive, vibrant, and environmentally resilient. You can often find her wandering around Seattle's Central District and Capitol Hill with her dogs and cat. Email her at natalie [at] theurbanist [dot] org.